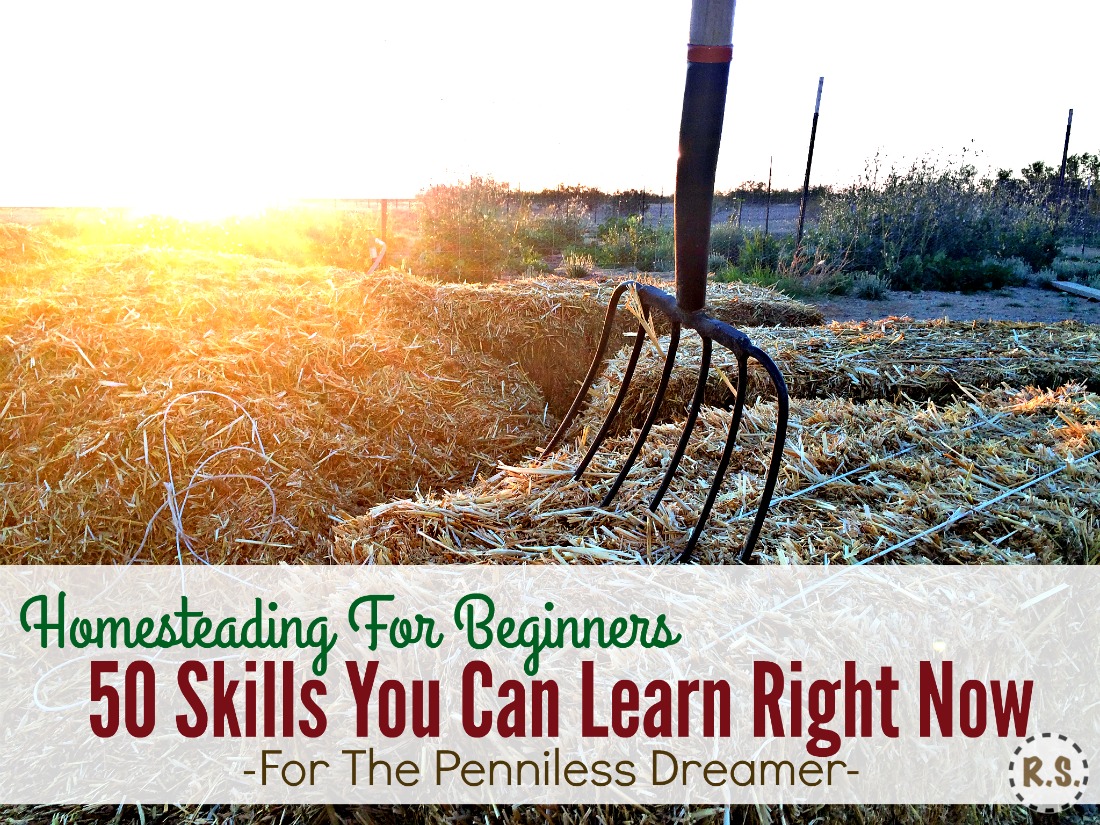 Ready to get out and start homesteading? Here are 50 skills every homesteader needs to know. Everything from skills around the house to out-back farm chores.

And guess what...

You can start right now! No matter what's going on in life. Whether you're still living in the city and far from your many-acre-dreams, or you have land and are looking for more skills to acquire and grow your knowledge... There's something in here for you.

Hope you enjoy my compiled list of great ideas for a self-sufficient, frugal and homestead-style life. It's full of ways to save money, live off your land and start your homestead.

Things you'll need to know to run a successful homestead. 

Get your homesteading dream in motion! Here's a homesteading list full of skills for beginners...
Who don't have a boatload of money
Who want motivation
Who want projects to do & learn from right where they are
Who want to get started on something RIGHT NOW
And who have a lot of Ambition!
Grab a pen and piece of paper, and as you go through the list write down five new skills you want to learn over this next year.
Ready?
let's get started!

50 Homesteading Skills You Can Learn Right Now
Disclosure: Some of the links on this page may be affiliate links, meaning I may get a small commission if you make a purchase. Read the full disclosure here.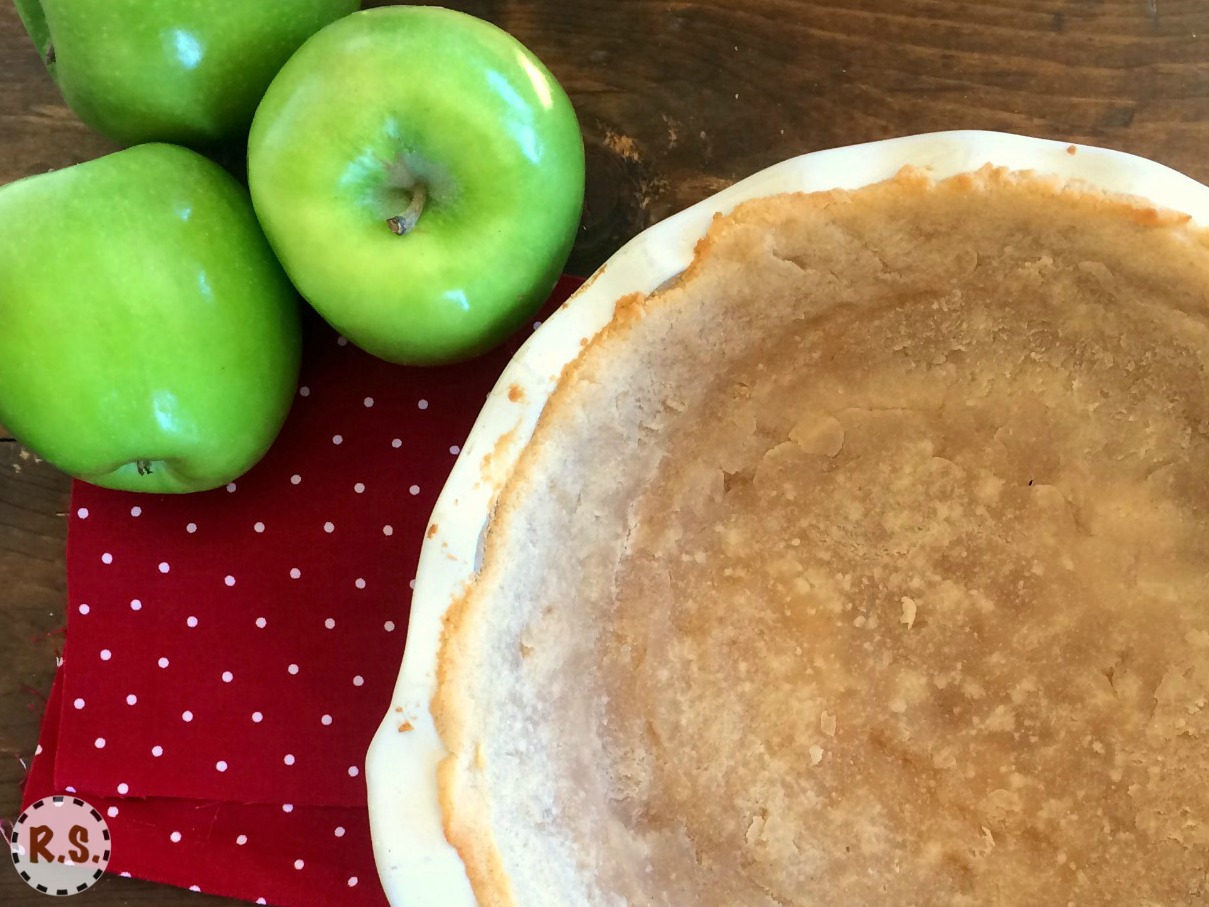 Try this yummy paleo pie crust recipe.
Skills For Around The House:
Learn To Cook Healthy Food...
Learn To Naturally Preserve The Food You Grow...
Start Using Healthy & Natural Cleaners...
Learn A Few Basic Sewing Skills Then Try Making one Of These...
Make Your Own Cosmetics...
Fun And Productive Crafts To Benefit Your Homestead...
Make Up Some Healing Natural Remedies...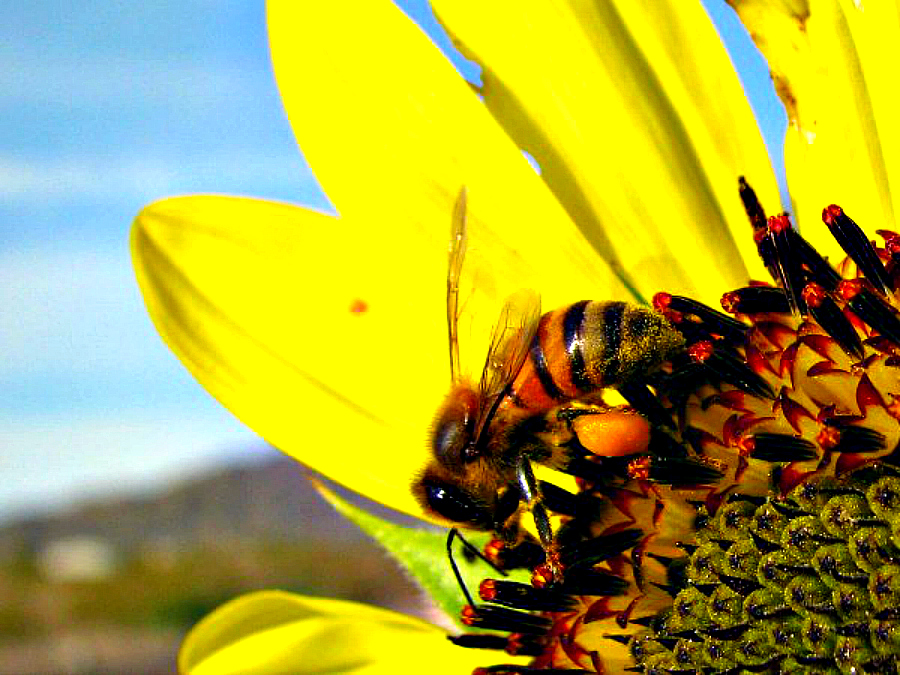 A honey bee collecting pollen from a sunflower.
Skills For Outside:
Grow Something...
Start Raising Some Kind Of Animal...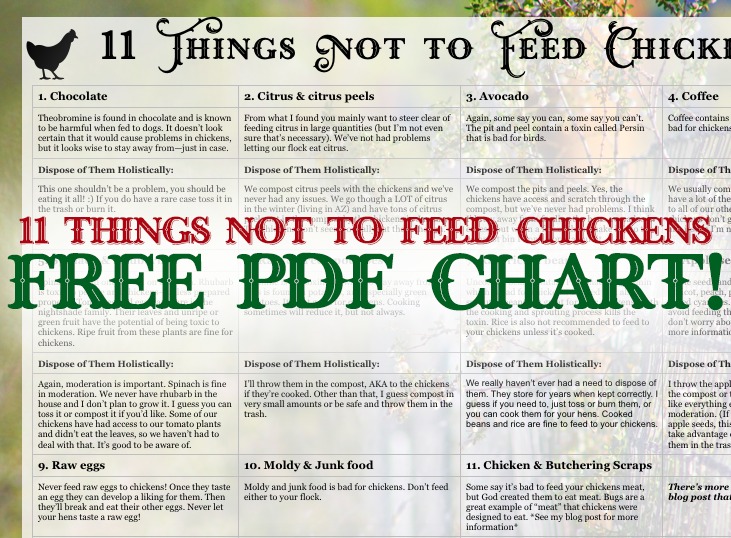 Do you know what NOT to feed your chickens?
Here are 11 things not to feed chickens in a easy-to-reference chart! Download Your Own Copy Now!
Psst! Just so you know you are also signing up for my email list. You can unsubscribe at any time.
Learn About Permaculture...
What Is Permaculture? (Please remember to view/read these types of articles from a Christian perspective. We don't need to worry about saving the earth, we need to be good stewards of it.)
Butchering Skills...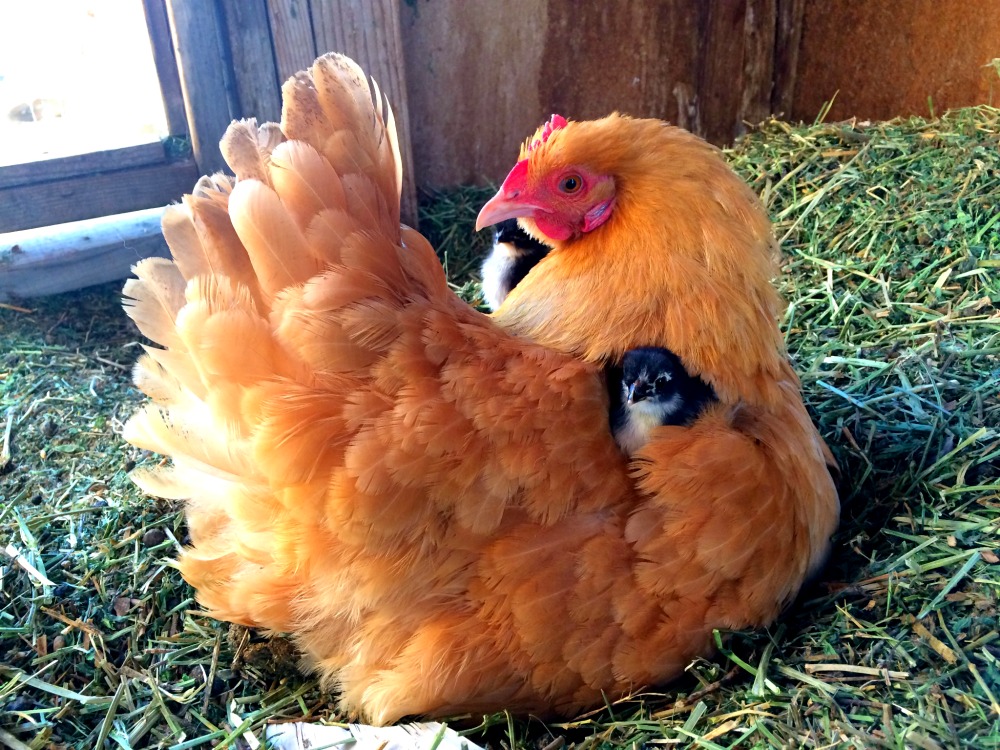 Broody hen with her new chicks!
Skills For Saving/Making Money:
Stop Wasting Stuff...
Find Creative Ways To Make Money...
Be More Organized...
There're a few. ;-) Hope they keep you busy for a while. 
By The Way...
Have I got all these down?
Nope.
I'm still learning too.
And loving it. :-) I'm about ready to start learning a new one (Like get our washer off the septic and onto some fruit producing trees.)
How about you?