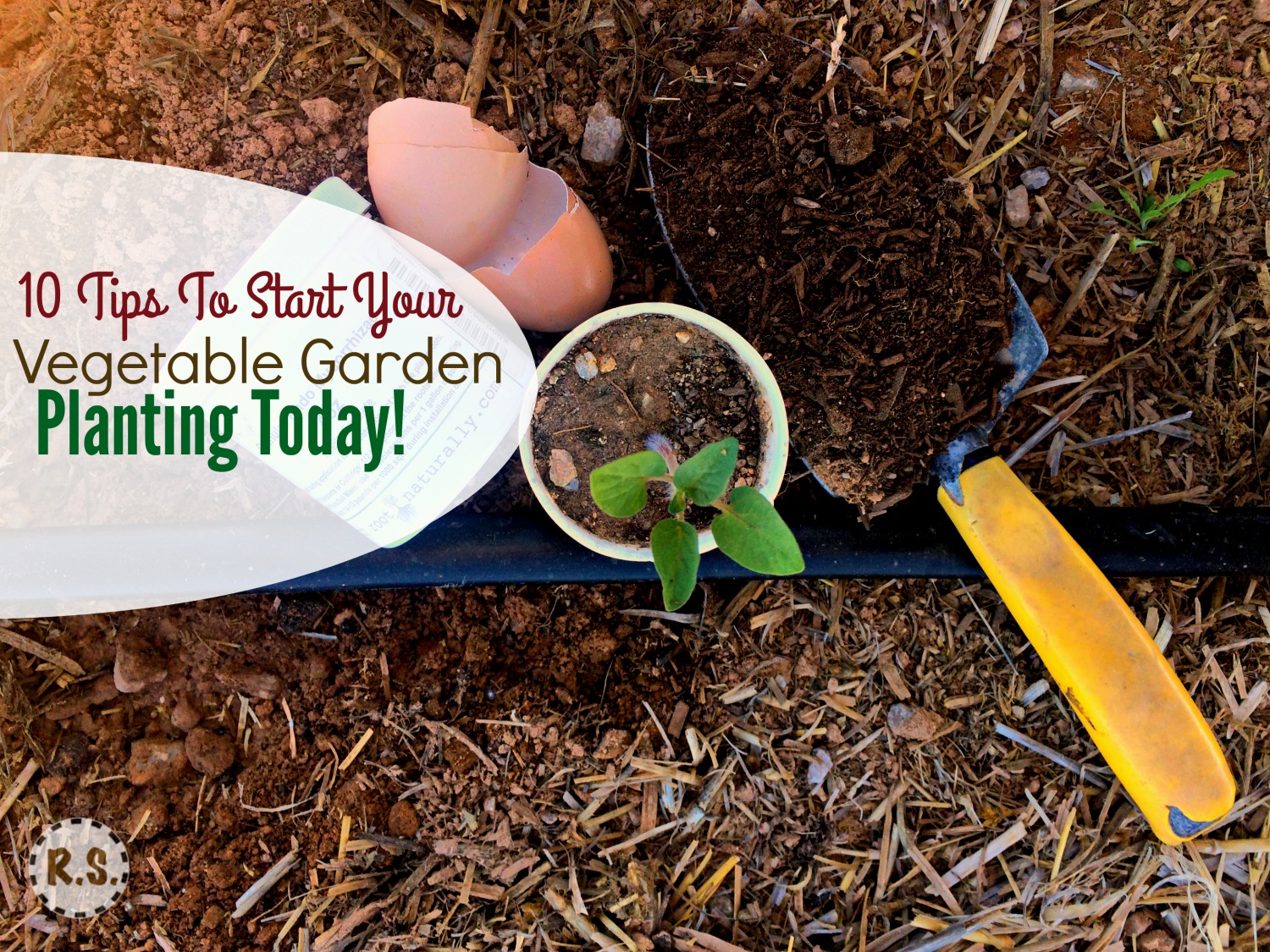 A lot goes in to your vegetable garden planting. Here's a list of the top 10 most important things you need to get started in your garden. I've learned a lot from growing a garden. I'm still learning. ;-) There are so many things to learn and know!
Here's a list of the 10 must haves when you go to plant your garden. Grab a piece of paper and some seeds...
Lets start planting!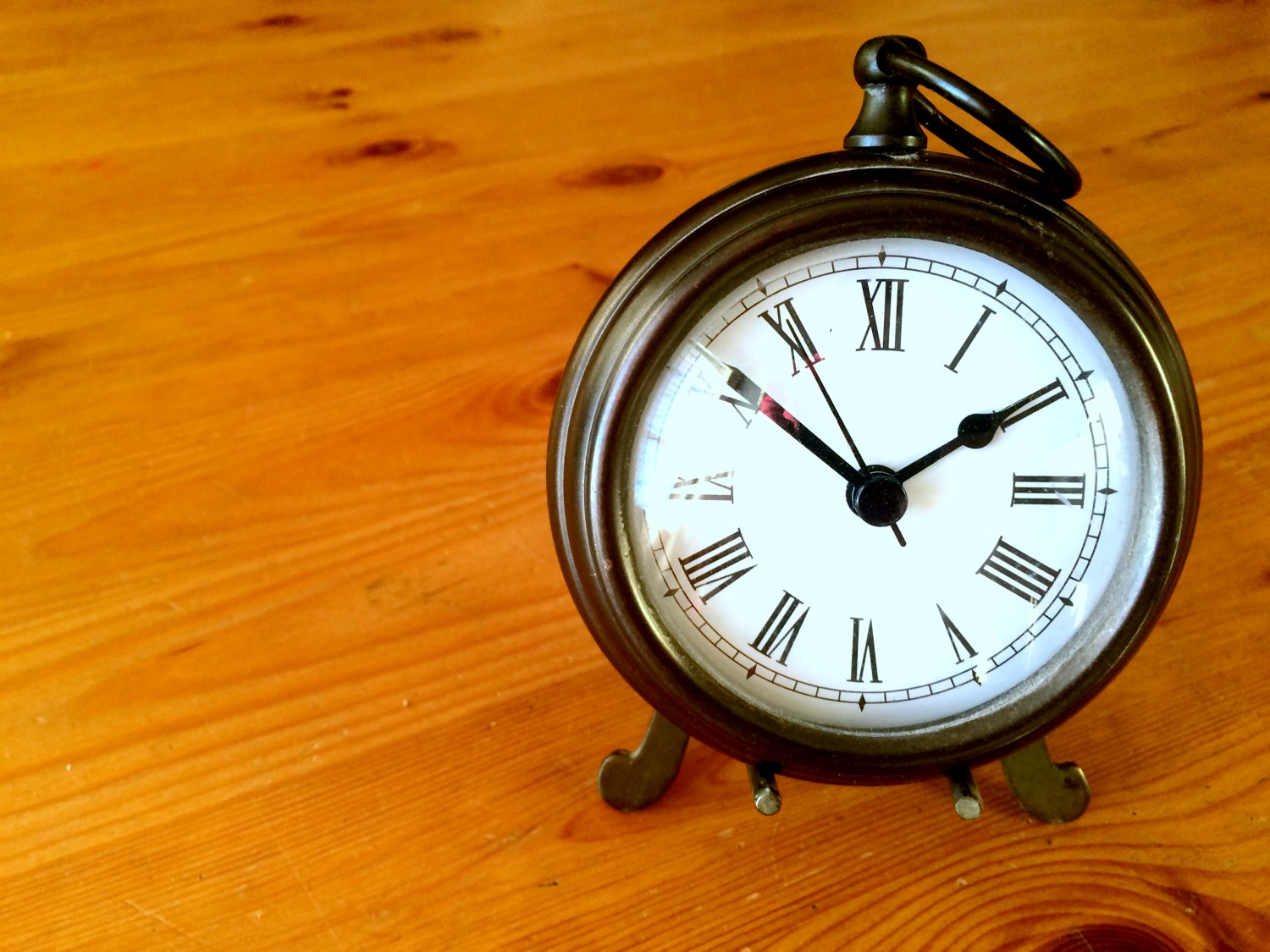 Gardening Takes Time... But It Doesn't Need To Be Much!
Disclosure: Some of the links on this page may be affiliate links, meaning I may get a small commission if you make a purchase. Read the full disclosure here.
Vegetable Garden Planting--10 Must-haves:
10. Time-- It does not matter what kind of garden you are wanting to grow, all of them take time.
It doesn't have to be much, but it'll take something. Plan out some time in your week. And keep in mind the bigger your garden the more time it will take. You can still have a decent size garden, but it's better to start smaller and work up. Better to start with a smaller garden this year and work up to what you want later. 
9. A Great Book Specifically For Your Area-- A great way to get the specifics about your area. 
Planting times are going to vary based on your climate and area. So if you can find a book for your area you'll be off to a better start. For those in Phoenix Arizona I recommend Extreme Gardening. It's a valuable book! It gives you a great foundation if you live in the low and dry desert. We bought it a long time ago and when we moved a while back we lost it. It's so valuable we bought a second copy. :-) 
Yes it's amazing! We found the other copy and now have two... But it's better than not having it.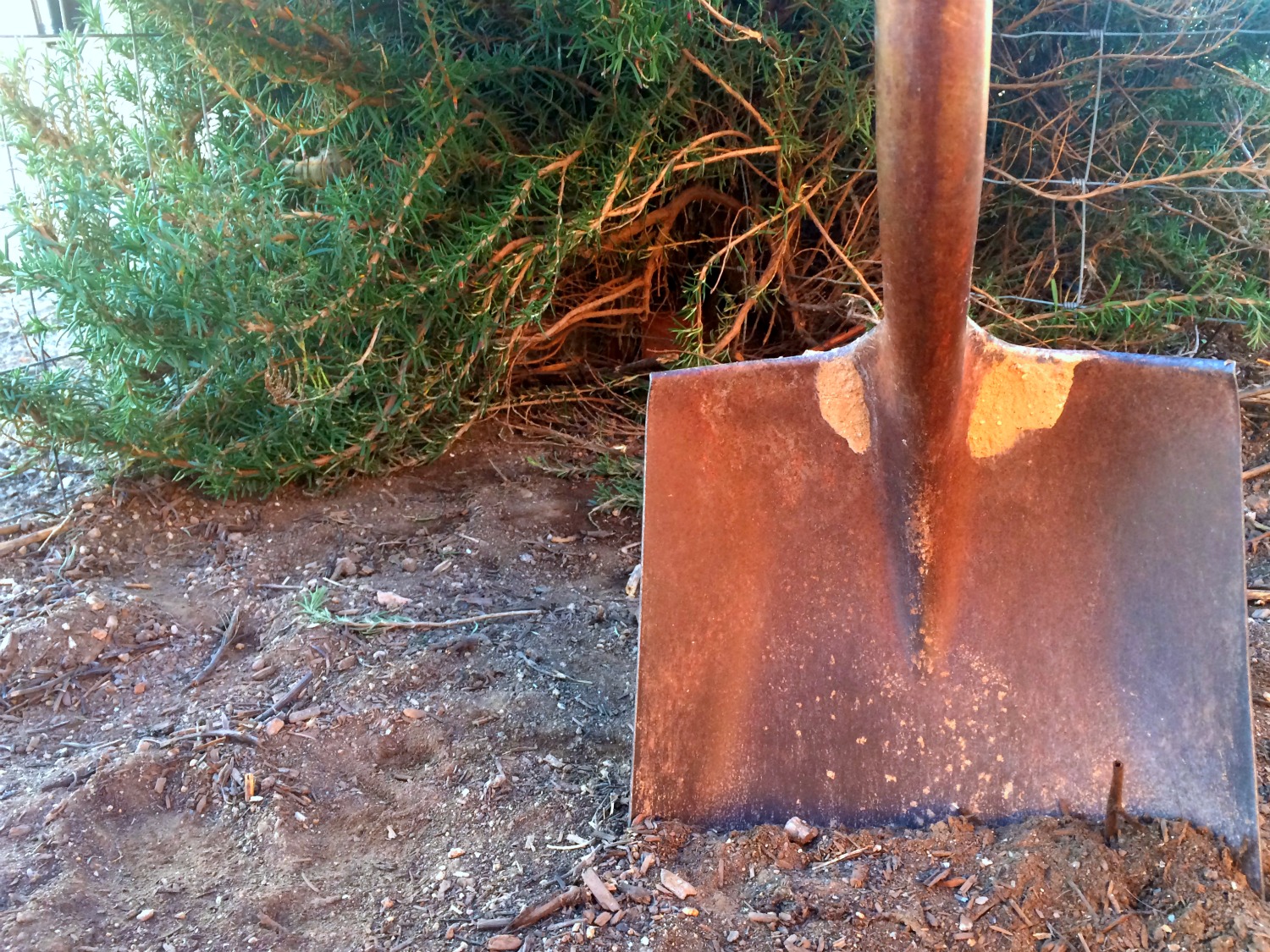 The right garden tools are very helpful.
8. Tools-- Not many tools are needed to grow a great garden. But a few are necessary. 
Depending on where you live and the quality of your soil, the following may be sufficient for your gardening needs:
Small hand trowel
Rake
Shovel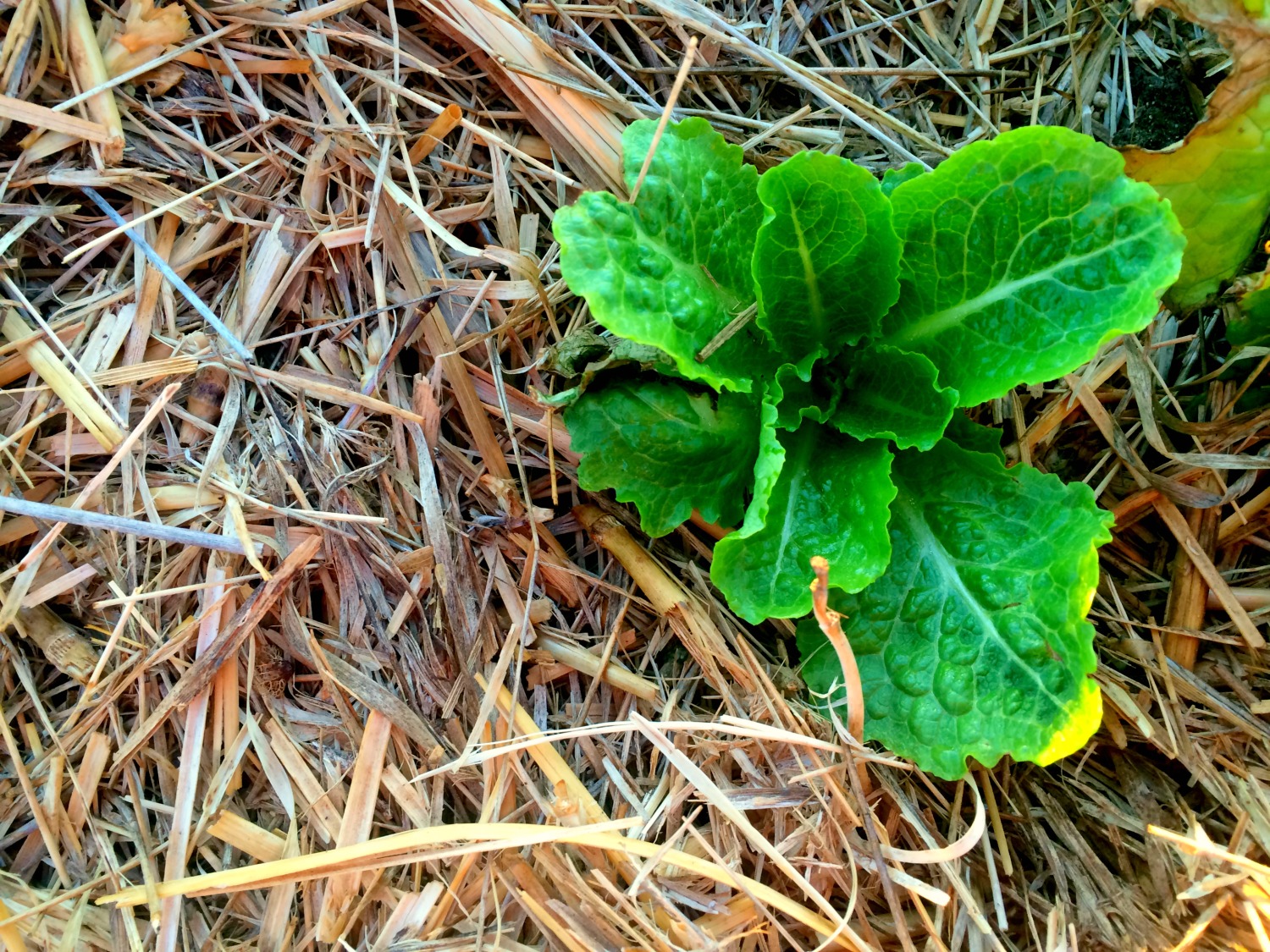 Lettuce Plants Thrive In Hay Mulch!
7. Mulch or Not--Gardening Method-- How are you going to garden? There're so many ways out there to choose from!
Let me say, "I don't know them all". I don't need to know them all. There are too many out there. I've heard of a few though. It's important to have a healthy garden. The method you choose will help to determine how healthy your garden is. 
I love the deep mulch gardening method. I read this book last year called Teaming With Microbes. It's about the soil food web and how to work WITH the microbes in the soil, instead of against them. In my opinion it's the best gardening book you could read.
I've also heard about the popular Back To Eden method. There are a few problems with it in my opinion. I wouldn't grow my annual vegetables with his method. But I plan on growing my orchard using many of his ways.
The book Teaming With Microbes explains from a scientific perspective some of the problems with the Back To Eden method. Also this article (if you prefer a shorter version) from Reformation Acres is very helpful.
As you're gardening keep in mind you will probably change the way you're doing things over the years. In the end...choose the method that looks best to you and go with it! And be prepared to learn and change regardless of the method you choose at first. ;-)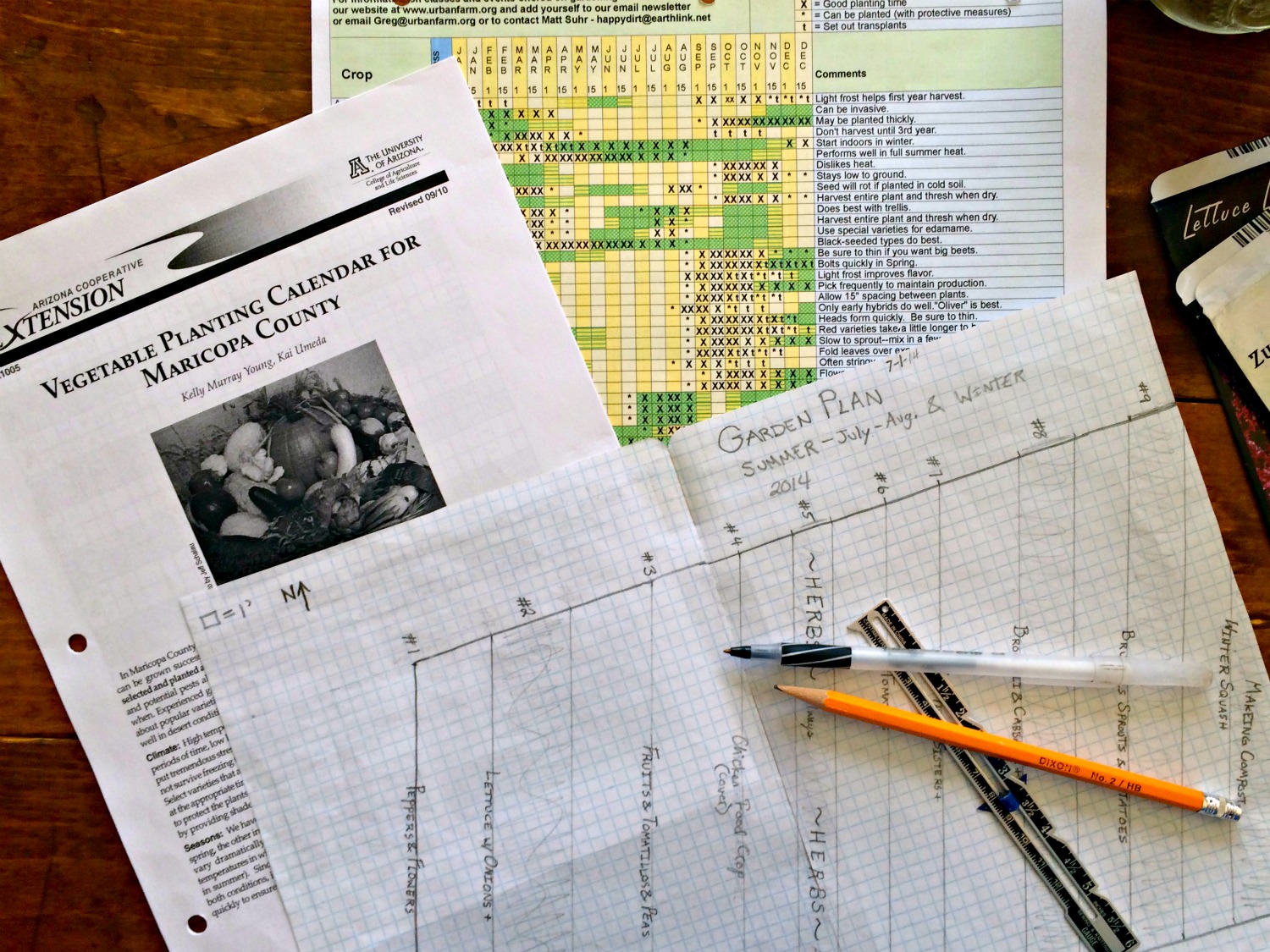 Planning Your Garden.
6. A Plan-What's Going Where--Plan your garden!
You need a plan. It doesn't have to be much. But something to give you some guidelines. You don't want to get out doors and stand there not knowing where to start. Plan it out real quick on a piece of paper and your vegetable garden planting will go much easier. 
5. Protection--Protect your garden from critters!
I've had trouble with this one! It is discouraging to find all your hard work destroyed by some pesky critter! I know the feeling. But don't give up. Be pro-active and stop them! This will mean different things depending on the critters you have in your area. 
We've had trouble with grasshoppers, ground squirrels and rabbits. The hardest being the grasshoppers. We put chicken wire around the garden. Burying it about six inches under to keep out the rabbits. It helps with the rabbits but not the ground squirrels. Getting a cat helps the most with ground squirrels.
4. Great soil-- Good soil is important for mineral rich vegetables & therefore healthy food and people. 
The book I recommend to get healthy soil is Teaming With Microbes. Like I stated above it's about the soil food web...and how you can make the microbes work together for the benefit of the plants you grow...and the people who eat them. ;-)
Some kind of water is needed in ALL gardens.
3. Watering Plan-- If you live in Arizona you know how important this is. 
No water and your plants will die. Having a watering system makes life a little bit easier. We went with soaker hoses the first year after we upgraded from the simplest standard garden hose. This year we're going to use drip tape. I think it will last longer and work well in the long run.
Have your watering method figured out before you begin your vegetable garden planting. It will be much easier for you later on.
2. Quality Seeds-- High quality seeds are important for a quality harvest! 
In other words...
No GMO's!
You also don't want poison-sprayed seeds. I also want to be able to save the seeds from the plants I grow. The best seeds for saving are heirlooms. You can also use open pollinated, but I prefer heirlooms. I get most of my seeds from Baker Creek. I love their seeds and their free catalog is so cool! 
1. Motivation-- The heart of your garden!
The amount of motivation and energy you put into your vegetable garden planting and caring will show. If you're lacking in motivation your garden will show it. But if you're motivated and ready to get out there and grow an amazing garden despite the work and time you know it's going to take...with a bit of hard work, love, and God's blessing you can grow a beautiful, productive, and healthy garden.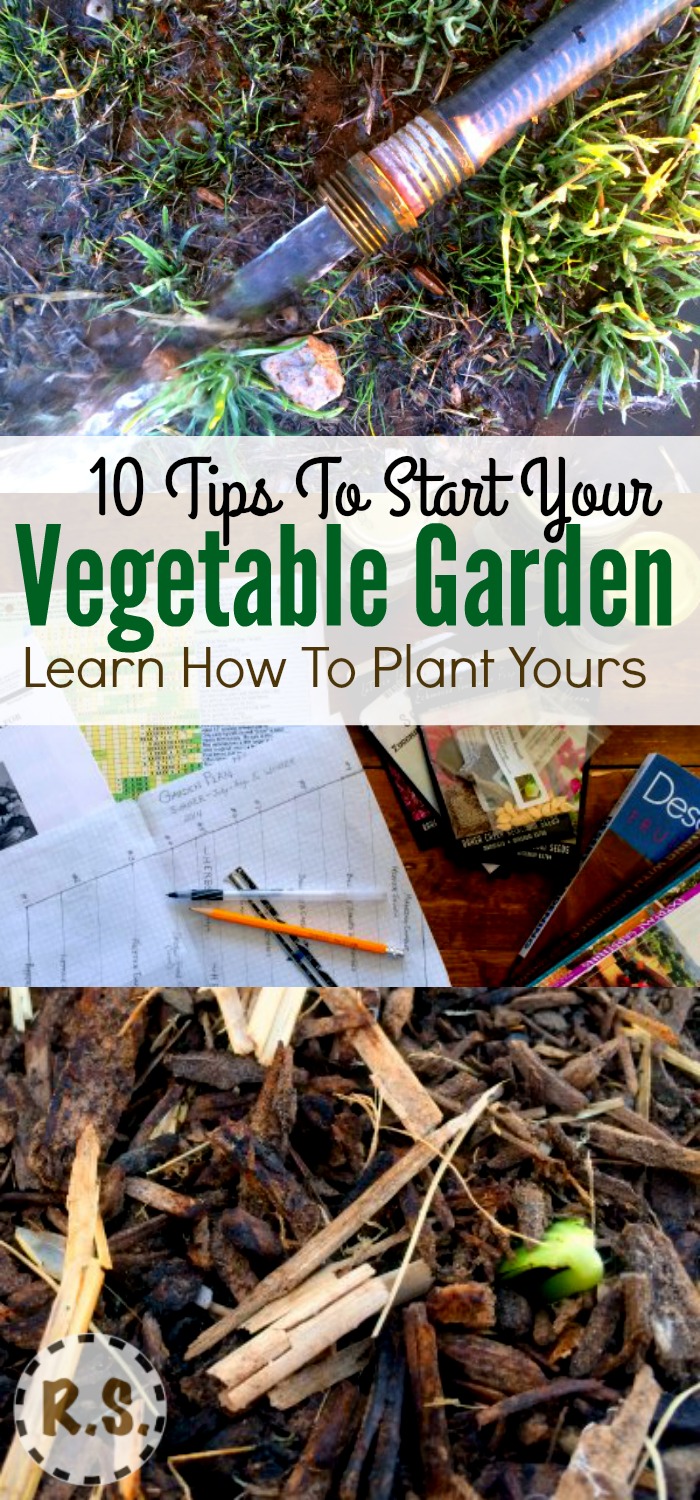 I hope these 10 must haves help you in your gardening adventures! Remember, keep learning...and have fun vegetable garden planting this spring!