There are so many plants that you can start growing in your garden...
But forget about all the others, as I tell you about a plant that you can't afford not to grow.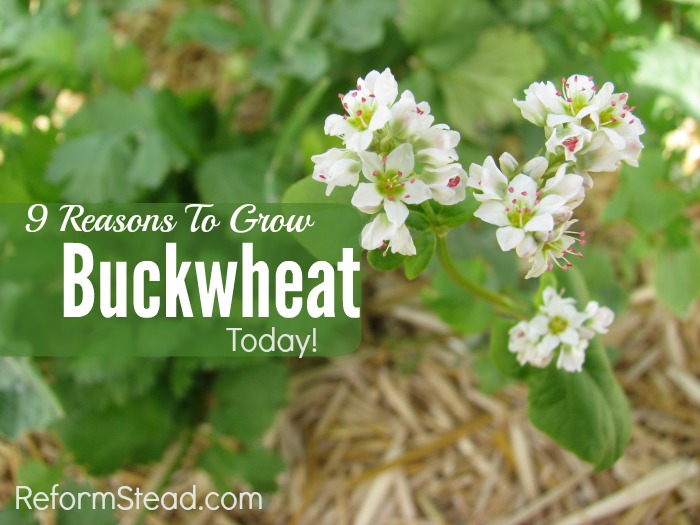 Disclosure: Some of the links on this page may be affiliate links, meaning I may get a small commission if you make a purchase. Read the full disclosure here.
9 Reasons To Start Growing Buckwheat Today!
1. Buckwheat Builds Your Soil
Organic matter is very important for a strong heathy garden...and Buckwheat does a great job at adding lots of it to the soil. 
Grow it and then chop it down for lots of great organic matter!
2.  Animal Fodder--Both The Greens And Grain
If you have any animals you can chop the buckwheat greenery down and feed it to your goats, chickens, or other animals.
You can also feed your chickens the seeds after they are ripe. Both of these methods can help you cut down on your feed bill.
3.  Attracts Beneficial Insects
In your vegetable garden (and everywhere for that matter), you need lots of beneficial insects...bees, lady bugs, lacewings, and more! 
That is another benefit of the buckwheat plant. The tiny white flowers draw tons of them in! Which means better pollination for your garden plants.

4.  Famous Honey Plant
As mentioned above, buckwheat attracts tons of bees. Which is part of the reason it makes a great honey plant! Be sure to plant some near your bee hives, if you have any.
We love honey and someday hope to get a few hives going. So I am always thinking of what plants the bees like.
Not to mention the better pollination you will get for all of your veggies nearby. ;)
5.  Tolerant Of Poor Soil
A great plant to just start right in with. No need to spend time fussing over the soil before planting...just plant it! 
It could help you prep your soil for you vegetable gardens.
6.  Great Compost Crop
Looking for more organic matter to add to your compost pile? Here again the versatile buckwheat comes to your aid!
7.  You Can Eat It!
Grow a little extra for your own use... 
Harvest the seeds and make buckwheat pancakes or just cook it, and pour some maple syrup on for breakfast.
8.  Buckwheat Is Beautiful!
How amazing is that. In addition to all the benefits of this amazing plant, it looks pretty too!
9. Keeps The Weeds Away
Buckwheat grows quickly and shades out the other weeds that might try to compete for the soil space.
So what are you waiting for? Grab a packet of buckwheat seeds, and get outside. Start planting your amazing buckwheat seeds today...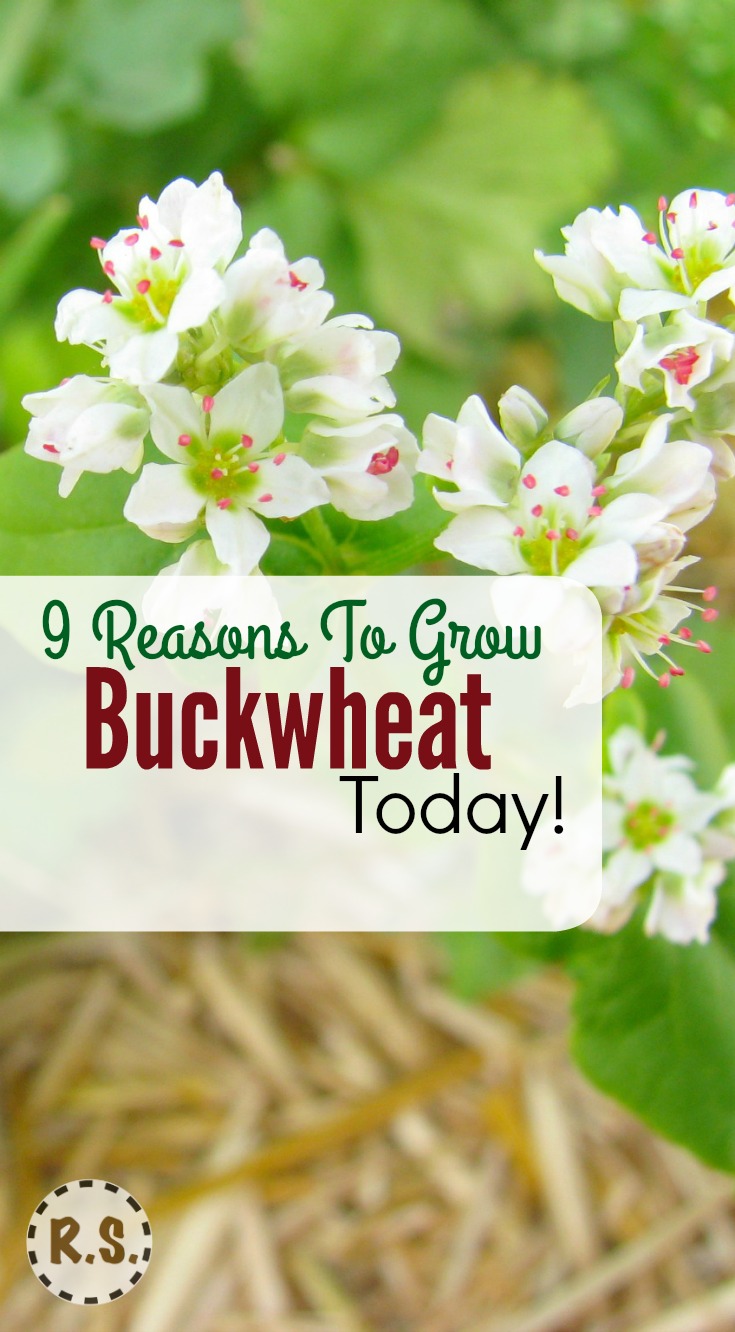 Happy buckwheat growing!