We have had fun building our chicken coop(s). Although it always seems to turn into a bigger project than we expect!? :)
We have looked and it is hard to find much on building a chicken coop for a medium size flock of birds. So we kinda came up with one of our own...and hey, it has worked great!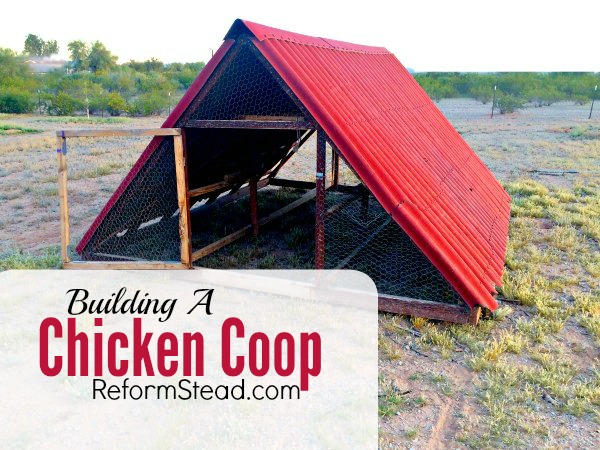 Disclosure: Some of the links on this page may be affiliate links, meaning I may get a small commission if you make a purchase. Read the full disclosure here.
Building Your Chicken Coop:
When you get started building a chicken coop, here are some of the basics that you will want to include...
Roosting
We have about 50 birds right now, with plans of expanding some in the future. So that is a bit of roosting.
Plan about 12" of space per bird, with 18" between roosts. And when you design your coop make sure that the chickens roosting are not stacked on top of each other. 
You don't want them pooping on each other while they are sleeping. That is not sanitary, or healthy for the chickens.
Note: Our first a-frame coop dose have them stacked. That is how the plans were for that coop. If you can though, the roosting shouldn't be stacked.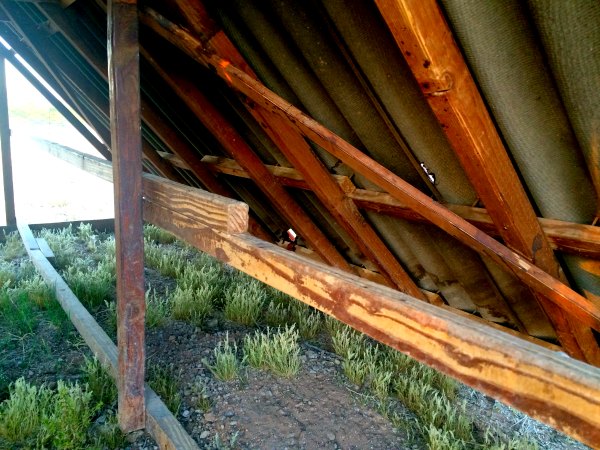 Roosting in our A-frame coop.
Nesting Boxes
If you are raising laying chickens, then you will need to have nesting boxes in your coop. 
There are lots of different kinds of nesting boxes out there.
I like the five gallon bucket nesting boxes. They are easy to take out and clean if you need to...and they are pretty cheap...while serving the purpose just nicely.

You will need about one nesting box for every 5 hens. If you over crowd them they are more likely to squeeze 2+ in a box to lay.
That can cause egg breakage, and start them eating their eggs and you don't want that!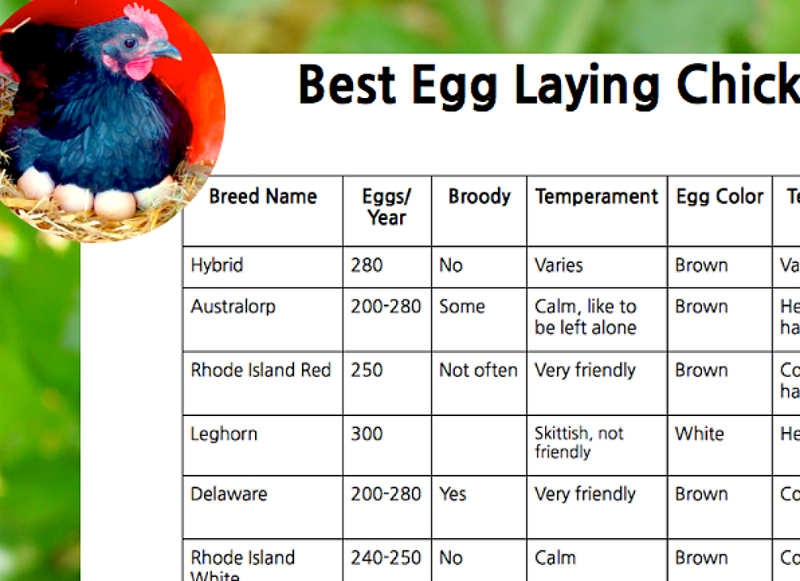 Which egg laying chickens are best for you?
Here is the 10 best egg laying chickens chart to help you compare and pick the best for you! Download Your Own Copy Now!
Psst! Just so you know you are also signing up for my email list. You can unsubscribe at any time.
Placement:
The hens like it when you place their nesting boxes off the ground...and I have heard that keeping them about 12-18" off the ground will help them not start eating their eggs. Because they can't see them while walking around in their coop.
Door Options
When you are building a chicken coop, two things need to be able to get in and out...
You and your chickens.

You can have one door that you can get in, and just prop it open during that day for the chickens. That works really well on our smaller A-frame coop.
A-frame coop door. We prop it open during the day so the chickens can have access.
If you are planing a bigger coop, then I would recommend that you have a smaller door for you chickens. You don't wan't a heavy door to get ruined with a strong gust of wind...and it also looks better to have it closed during the day.
We put a chicken door in the larger door of our stationary coop and it works great! We open it during the day, by sliding it up and latching it there...and then shut it at night.
Our newest coop's door. Chicken door inside of the larger door.
Coop Size: Space Per Bird
When you are building a chicken coop, keep in mind...how many chickens do you have? 
Making your coop the right size is definitely a good idea!
If you are going to keep you chickens confined you will need more space in your coop than if yo are going to be letting them out during the day.
For larger fowl 4 cubit feet per bird is recommended. We have about 50 chickens in a 8'x18' coop and they fit nicely in there. Keep in mind that they are being let out every day to free range though.
Building A Chicken Coop: Movable Or Stationary?
Movable Coops--Pros & Cons: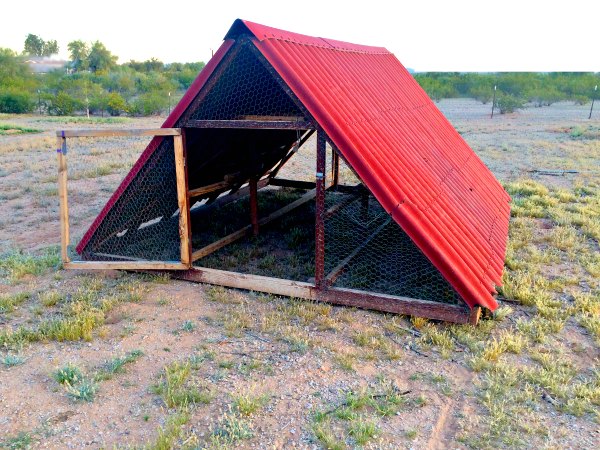 Our movable a-frame coop.
Cons
---
It can be difficult to work in a movable coop simply because they are too low to the ground.
Also if you live in an area with high winds you will need to think about whether or not it will hold up to those winds.
You don't want your chickens getting blown away!
Pros
---
With a movable coop you don't have to worry about all the hassle of bedding. No need to clean it out and get fresh straw...simply move the coop to a new spot of grass. Easy!
Stationary Coops--Pros & Cons:
Our stationary coop, that we designed.
Cons
With a stationary coop you need to keep up on their bedding. It needs to be changed out, and new bedding added a few times a year. 
Pros

Despite the work...if you are using a compostable bedding, then you can compost it. And then add it to your vegetable garden.
I definitely prefer to use straw. It is light and easy to move in and out of the coop, and then it is ready for either the compost pile or mulch in the garden.
One of the great things about a stationary coop is that you don't have to move it. In that aspect it is simpler than having to move your coop every so often. It is also easy to work in, usually being a lot taller than a movable coop.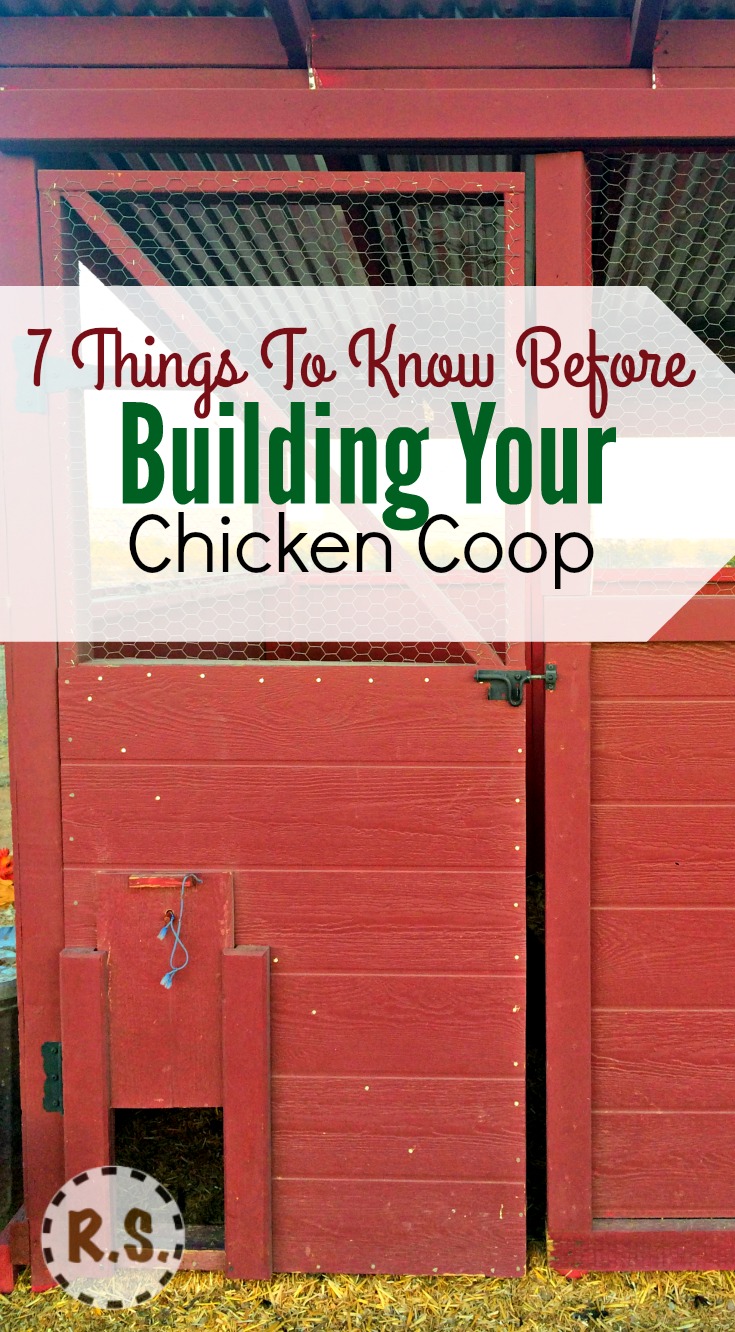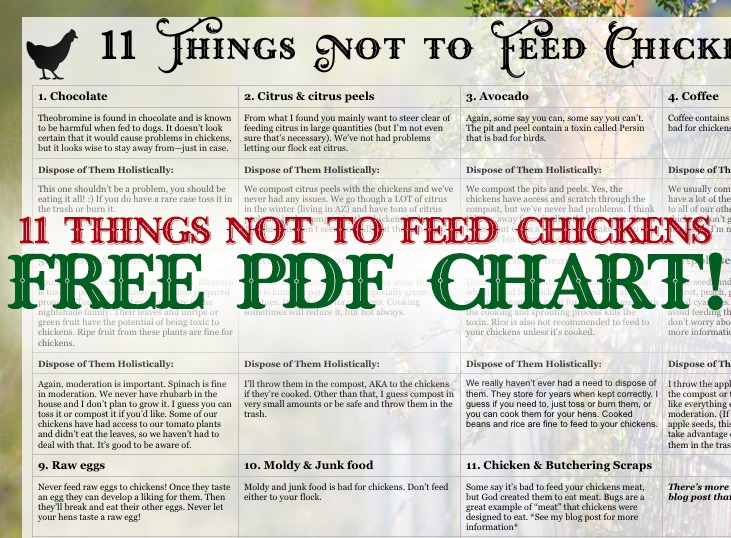 Do you know what NOT to feed your chickens?
Here are 11 things not to feed chickens in a easy-to-reference chart! Download Your Own Copy Now!
Psst! Just so you know you are also signing up for my email list. You can unsubscribe at any time.
Have fun as you start building a chicken coop in your backyard!