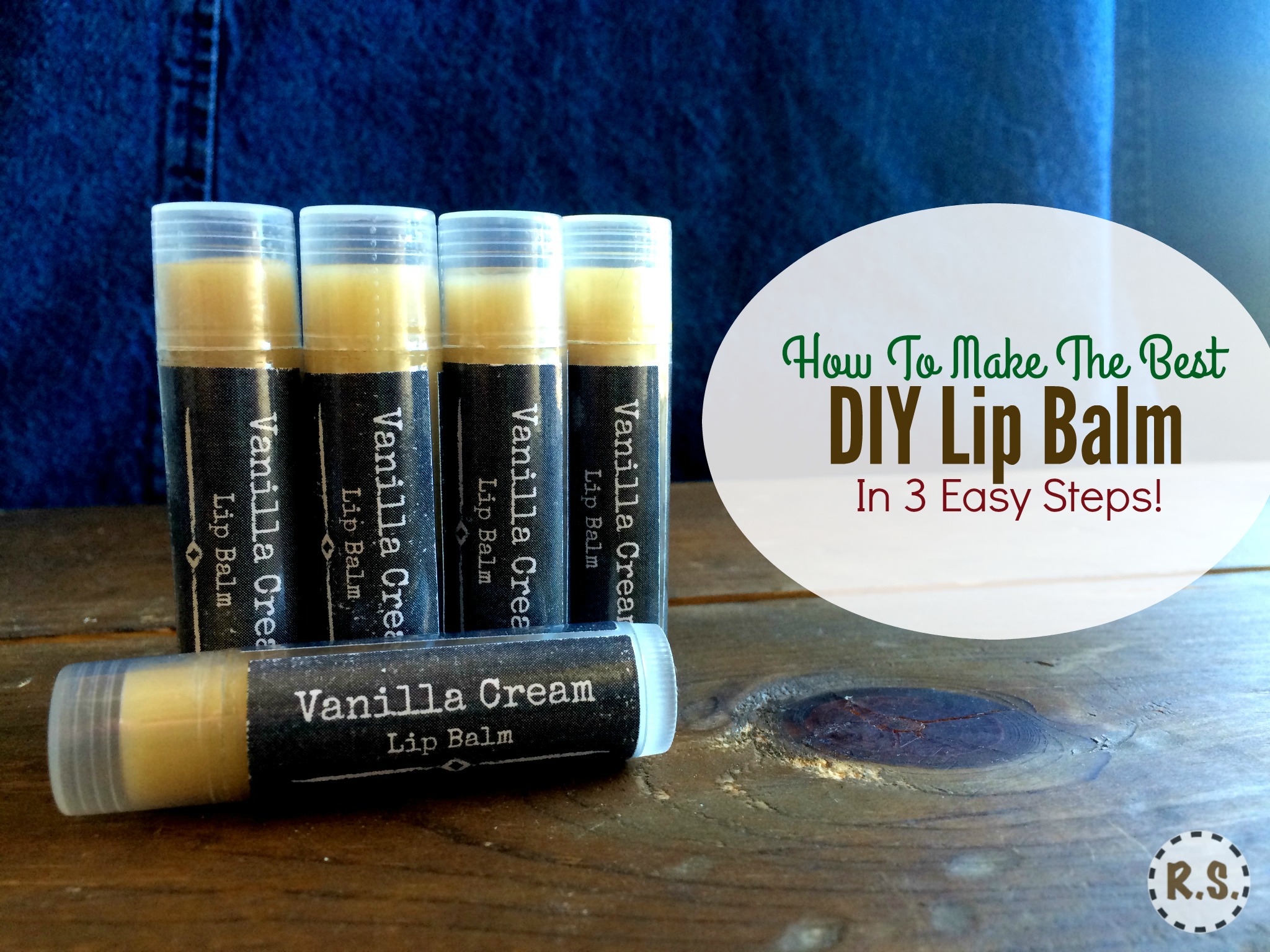 do you have chapped lips? Here's an easy lip balm recipe you will love. This DIY lip balm is healing, homemade & the best. You will love the simplicity of the recipe and the soothing feel on your lips. Plus you can add in some essential oils for even more fun. :-)

You don't have to be extremely creative or crazy DIY to make up a batch of lip balm. It's super easy. I'll show you how in 3 easy steps.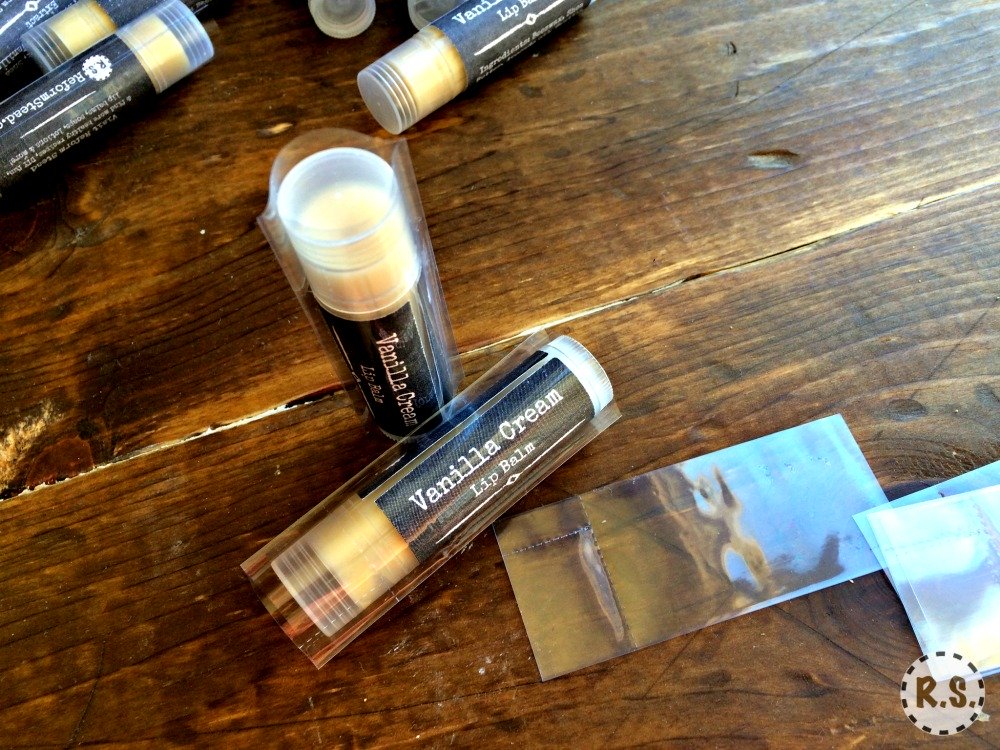 Disclosure: Some of the links on this page may be affiliate links, meaning I may get a small commission if you make a purchase. Read the full disclosure here.
But First...

Why Bother Making Your Own Lip Balm?
Great Question. After all you can pick up a tube from the grocery store. They're only a few bucks for the "natural" kinds and it's so much easier. 

Why Make your own? The commercial lip balms are made with junk. Stuff you would never want on your lips. Including the "natural" brands like Burt's Bees. These brands are made with some (if not all) of the following:
Rancid oils 
Seed oils (AKA vegetable oils)
Harmful medications 
Synthetic fragrances
And ingredients you don't even know what they are!
You don't want any of them on your lips. They'er harmful to fragile skin on your lips. You might think at the moment they are helping you, but no...

Long-term they are making the problem worse. At the moment they seem to be helping. But they're making your lips more dry once it wears off. Which means you will be needing more right away. Which makes your lips worse...which makes you use more... etc., etc., etc.
A downward spiral you don't need to get into.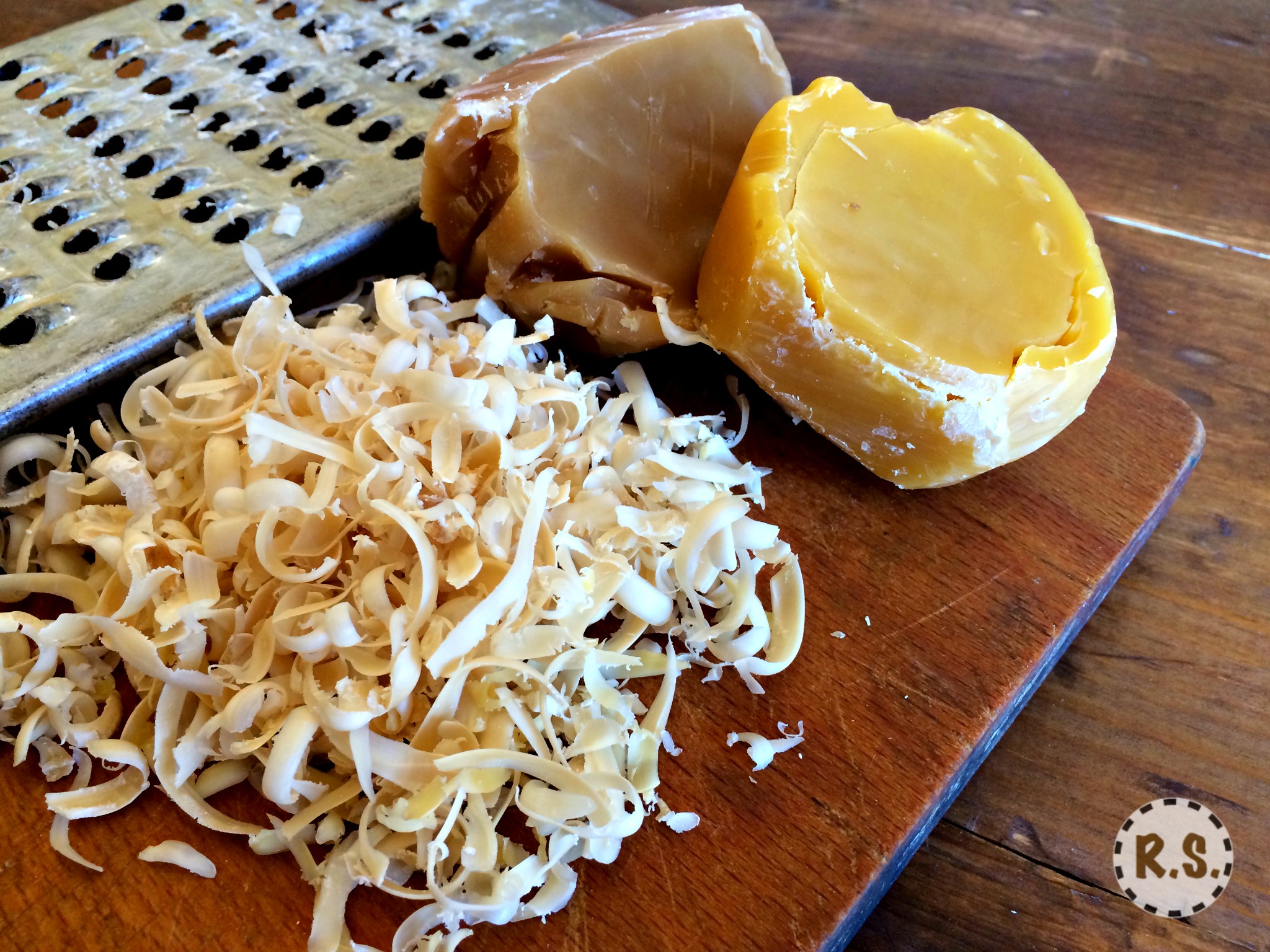 You Don't Need That!
With a few simple ingredients and this easy recipe you're going to make some amazing lip balm. Here are some of the ingredients you will be using:
Healthy oils 
Healthy and soothing butters 
Sweet-smelling natural beeswax 
And healing essential oils that smell amazing!
Compare it to the junk you can get at the store and the choice is easy! Make the good stuff.

With all those healthy soothing ingredients you're going to have a lip balm that works! One that feels good, soothes and heals the skin, smells delicious from the yummy smelling essential oils, and in the end...one that works!

And don't worry. You can make them smell as good or better than the stuff you can get at the store. :-)

Ready? 
Let's Go!
Lip Balm Recipe: DIY In 3 Easy Steps
By Julia Hubler, Nov 22, 2016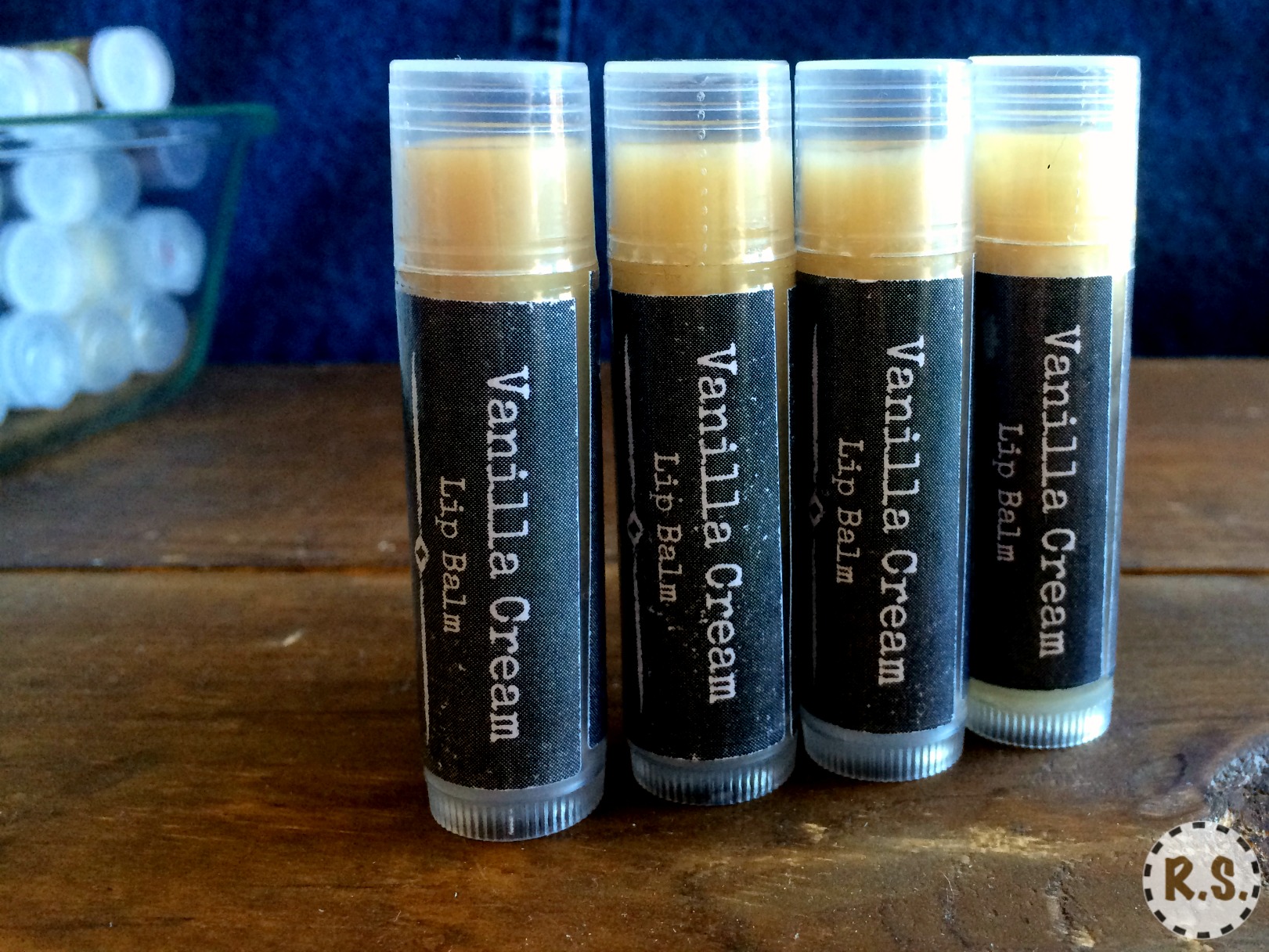 A super easy lip balm recipe you will love. This DIY lip balm is healing, homemade & the best. You will love the simplicity of the recipe and the soothing feel on your lips. Add in some essential oils for even more fun!
Yield:
10 lip balm tubes
Ingredients
2 tablespoons grated beeswax, tightly packed (get it from a local beekeeper, or you can get it here)
2 tablespoons shea butter (I like to get mine here)
2 teaspoons avocado oil (This brand is great!) you can also use olive oil instead
Optional: 10-30 drops of your favorite Essential oils (More flavor options below)
Optional: 2 teaspoons of cocoa powder (you can add more or less depending on how much chocolate you like.)
You will also need lip balm tubes. I like to get mine here from Amazon.
Instructions
Step #1.
In a double boiler, melt together the beeswax, shea butter, and avocado oil.
Step #2.
Once it's melted all the way, add in you desired essential oils & flavors. Mix them together.
Step #3.
Pour into your lip balm containers & let sit until cool.
https://www.reformstead.com/DIYLipBalm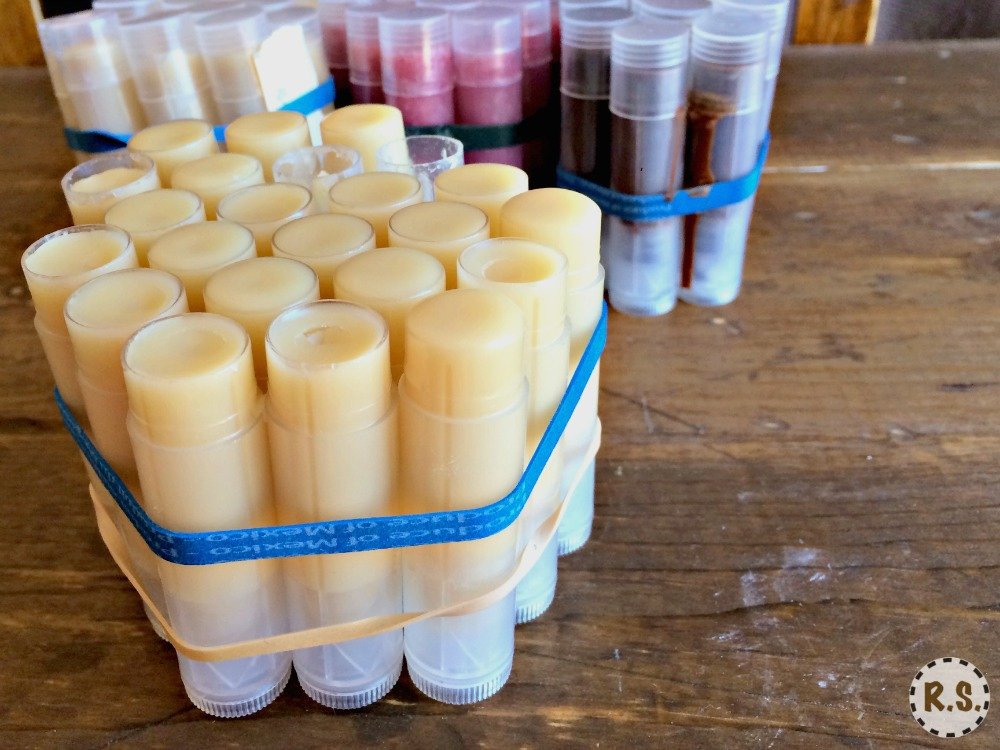 --> An easy way to pour into all your lip balm tubes without tipping them over is to use a rubber band or two to hold them together. <--
Finishing Touches
Finish up your lip balm recipe by adding the lids, and cleaning the outside. (If you happened to mess up, which I have the tendency to do. ;-))
Now you'er ready to make them look cute!
Design some labels, print them out and place on your lip balm tubes. If you want to add the professional touch, use a blow dryer to seal on some shrink-wrap bands.  
Flavor Options:
There's an almost limitless amount of options when it comes to different flavors and scents. I'm going to give you a list of my favorite, but feel free to come up with different flavors and fun combinations. :-) But first, here are...
3 Simple Guidelines For Using Essential Oils
While you're using essential oils here are a few guidelines to follow. Essential oils can be very powerful and you don't want to use them wrongly.
First off some essential oils are NOT okay for little kids. If you are going to be making these for the littles I would recommend sticking to the safer oils like sweet orange or leave them unscented. Especially if you think they might eat it. :-) And don't use lemon. It can be really strong and is more likely to cause an allergic reaction.
Second, use with moderation. Too much essential oil can be bad for you, or cause irritation. 
Last off please use a little common sense. If any of the oils seem to be bothering you, stop using them.
Here Are A Few Fun Flavors To Get You Started:
Juicy Citrus
Chocolate-Mint
Cooling Mint
Peppermint essential oil (Note: When using peppermint be careful not to add too much. Peppermint is STRONG so use caution.)
Orange-Cocoa
Vanilla Cream
Have fun making your own DIY Lip Balm recipe!