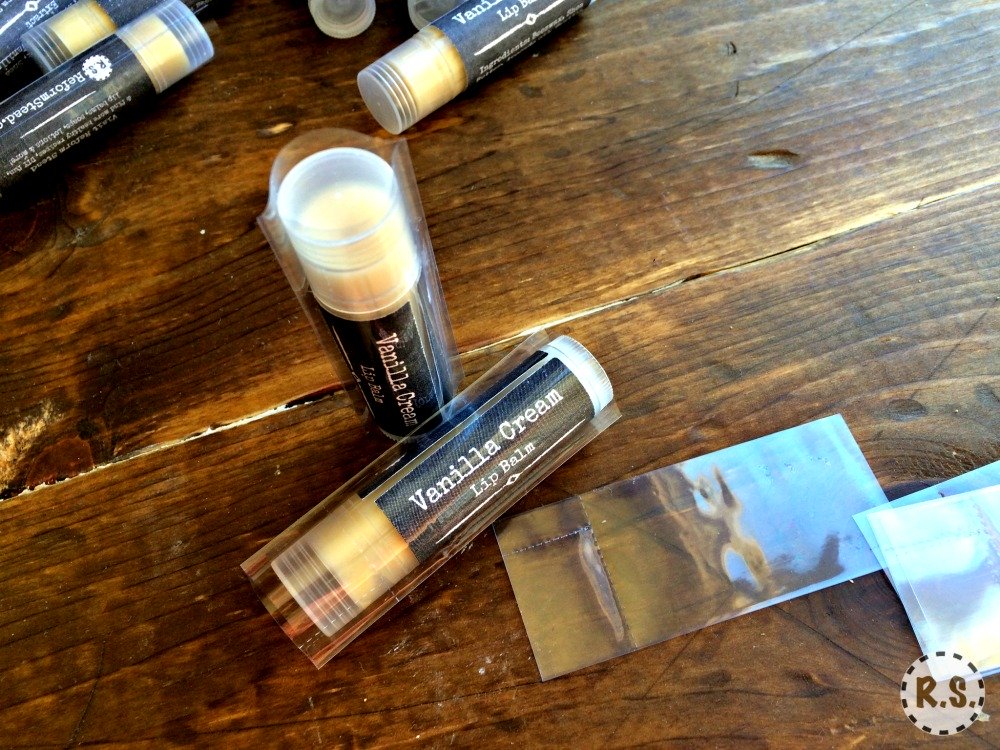 Vanilla cream lip balm is the best! It is so sweet, creamy and yummy smelling you'll want to eat it! It's so easy to make with a slight variation on my original recipe. Hang on and I'll show you how. 
Read the original recipe to hear about all the amazing reasons for making your own lip balm. Then come on back and lets whip it up!
All you're going to do is make my regular lip balm recipe using the vanilla infused coconut oil instead of the avocado oil. And you're going to use a little bit more coconut oil.
Super easy. 
Let's make it!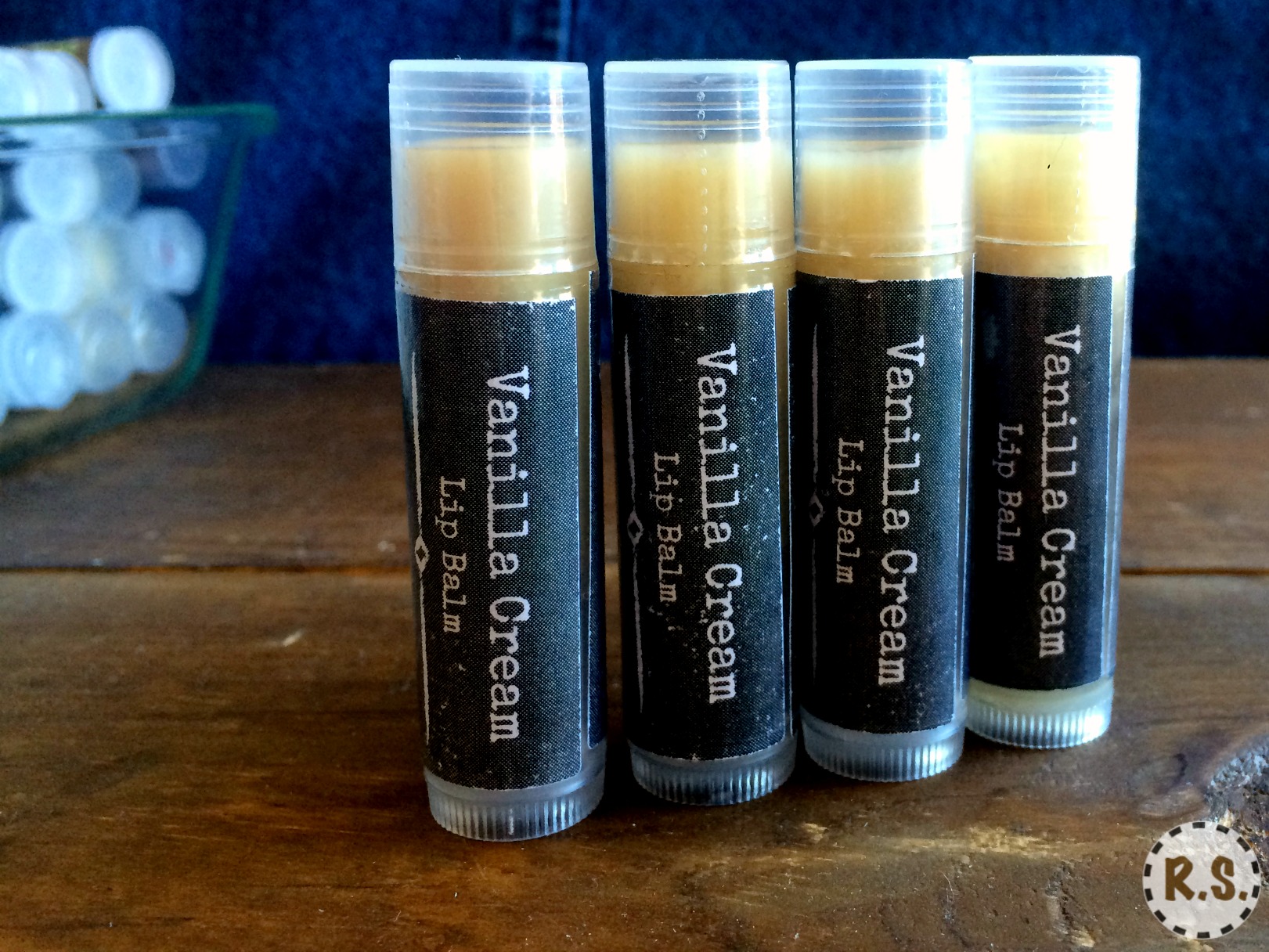 Disclosure: Some of the links on this page may be affiliate links, meaning I may get a small commission if you make a purchase. Read the full disclosure here.
If you're too busy to make it you can also check out my supply on Etsy. I make this recipe here and then sell you the homemade quality at Etsy to save you the trouble of making it. :-)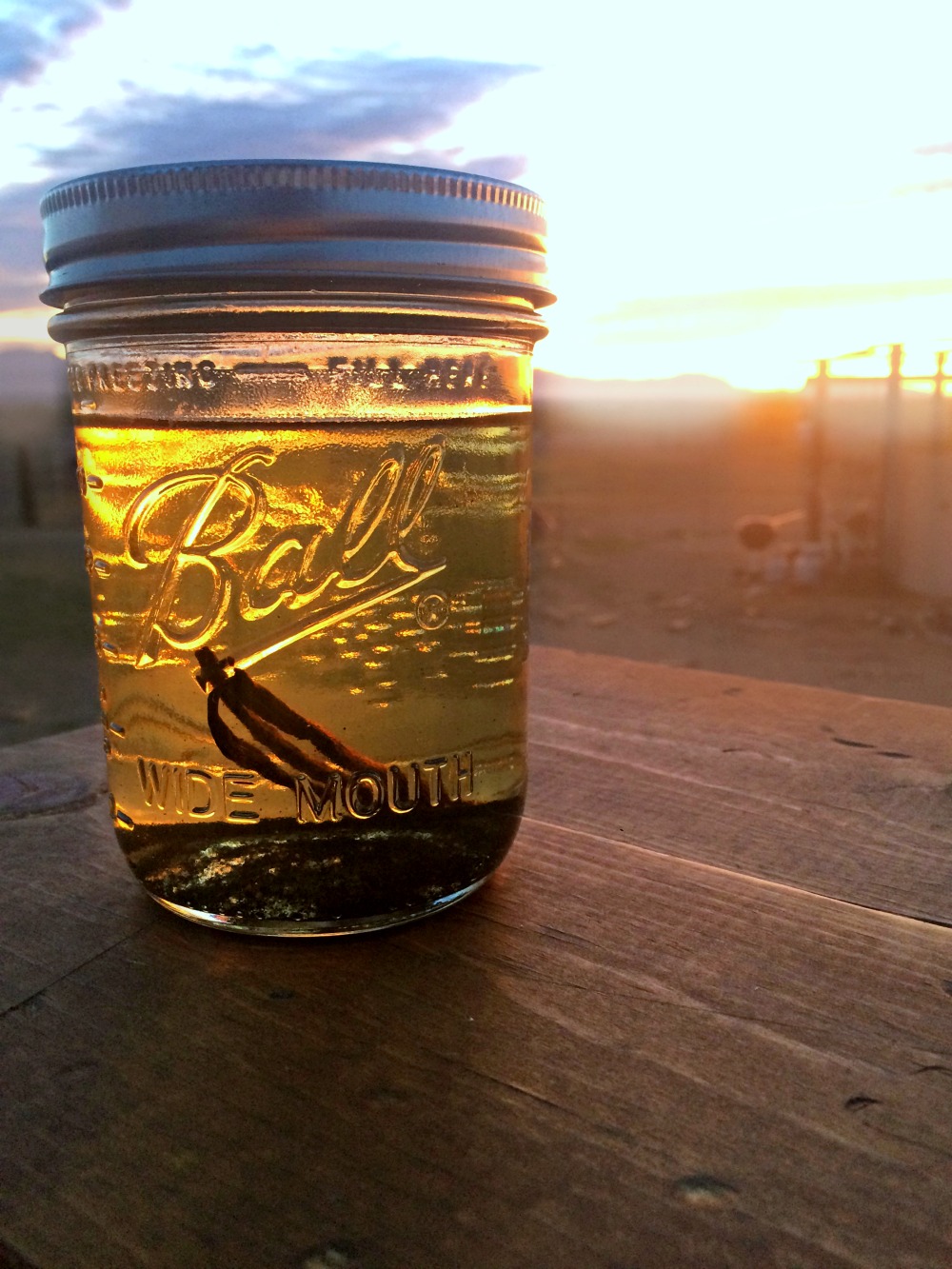 Vanilla Lip Balm Recipe: In 3 Easy Steps
Makes about 10 lip balm tubes
Ingredients:
You will also need lip balm tubes. I like to get mine here from Amazon. 
Step #1.
In a double boiler, melt together the beeswax, shea butter, and coconut oil.

Step #2.
Once melted and combined, pour into your lip balm containers.

Step #3.
Let it sit until cool.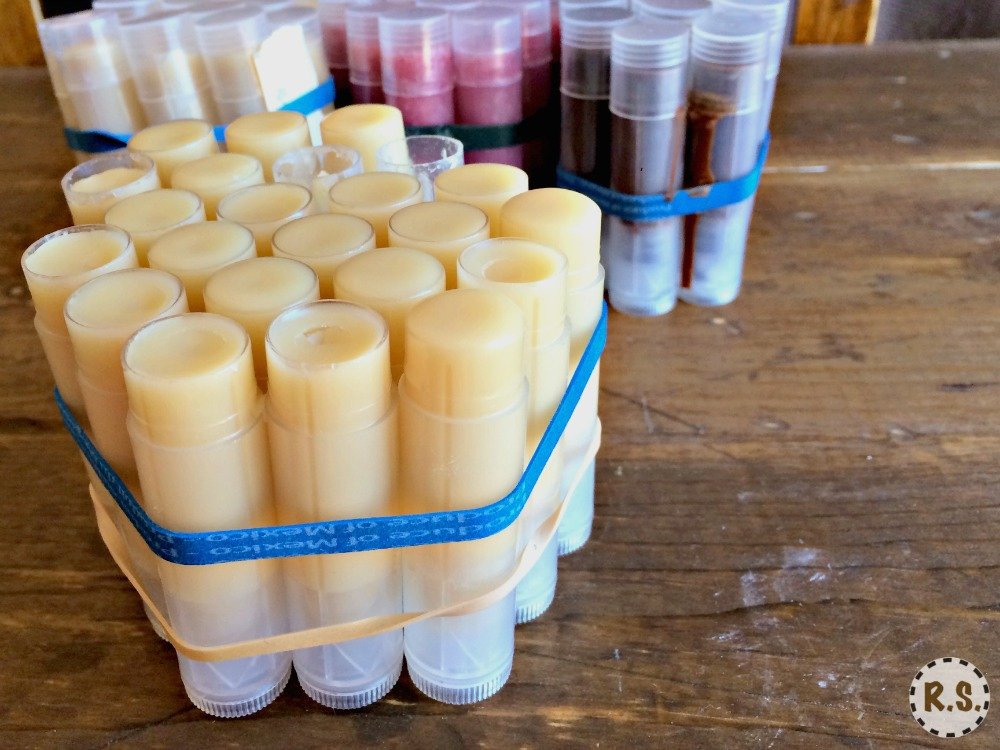 --> TIP: an easy way to pour into all your lip balm tubes without tipping them over is to use a rubber band or two to hold them together. <--
Finishing Touches
Finish up your lip balm recipe by adding the lids, and cleaning the outside. (If you happened to mess up, which I have the tendency to do. ;-))
Now you'er ready to make them look cute!
Design some labels, print them out and place on your lip balm tubes. If you want to add the professional touch, use a blow dryer to seal on some shrink-wrap bands.  
Don't Have Time Right Now?
Are you too busy to make your own lip balm recipe right now? Not everyone has the time to make their own lip balm. But you still don't want the junk out there.
That's why I'm selling my own healthy lip balm. If you don't have the time to make them, they're available on my Etsy shop. 

Check out my Etsy listings to see what is available right now!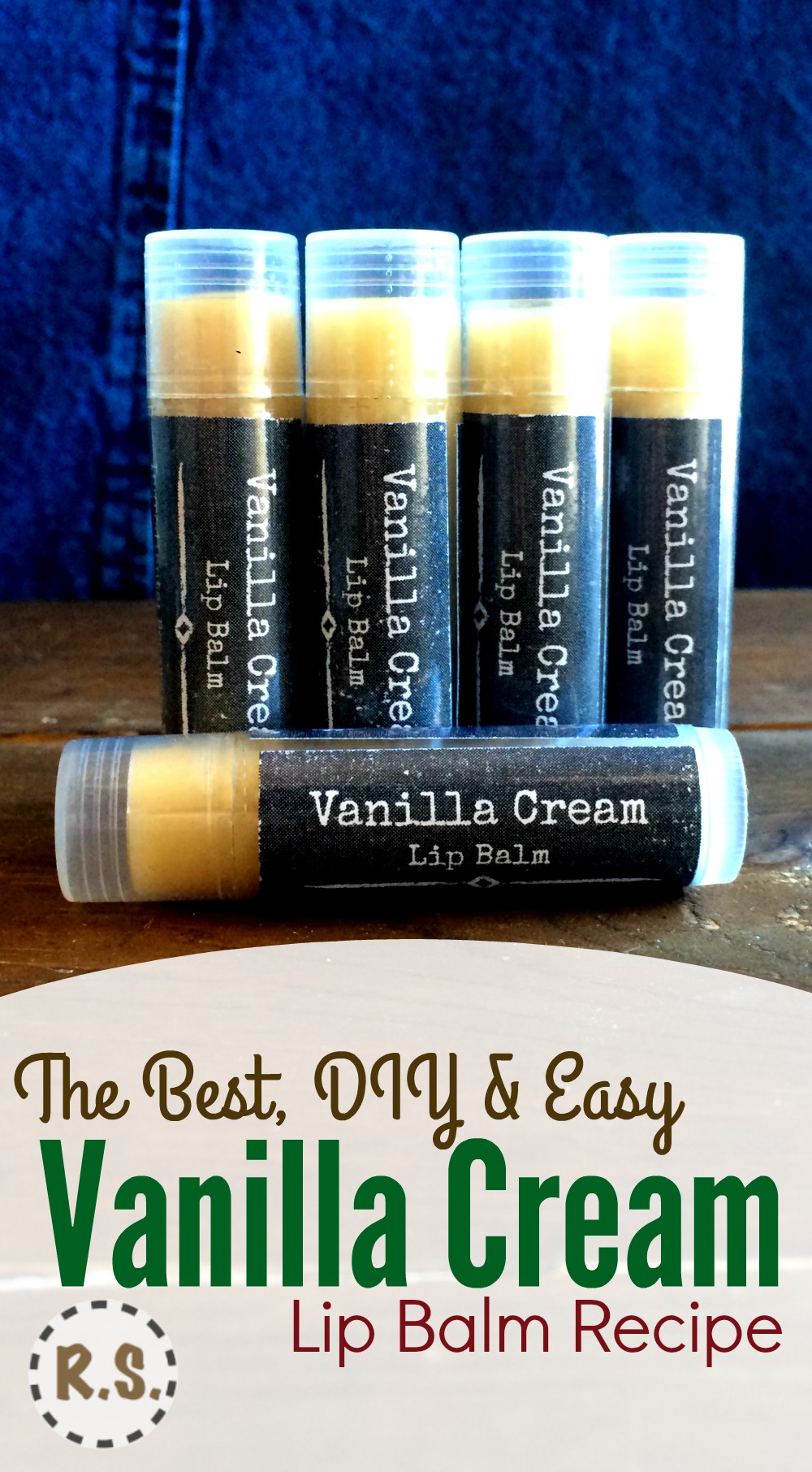 This recipe is a winner. When I sell these at our local homeschool convention it's one of the flavors that sells out first. Who doesn't love the sweet smell of vanilla?
Enjoy your recipe.