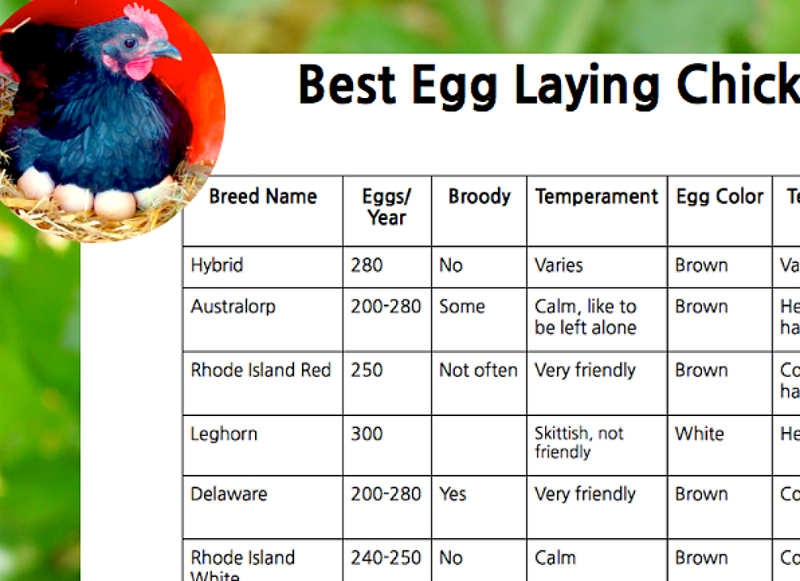 Here's a sneak peak. :-)
Use my Best egg laying chickens chart to get started with the right birds for you. Start out with the right birds and save in the end. Get your own copy of my Best Egg Laying Chickens chart today!
Disclosure: Some of the links on this page may be affiliate links, meaning I may get a small commission if you make a purchase. Read the full disclosure here.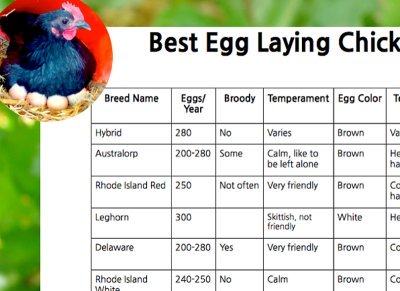 Which egg laying chickens are best for you?
Here is the 10 best egg laying chickens chart to help you compare and pick the best for you! Download Your Own Copy Now!
Psst! Just so you know you are also signing up for my email list. You can unsubscribe at any time.
Want to learn more about the different breeds...and which ones would be best for you? Check out my article Best Egg Laying Chickens to learn more.