My Backyard Garden(s)
Why the plural? There are a lot of different kinds of gardens and a vegetable garden is only one option of many.
---
My Vegetable Garden
I was blessed with a very successful first garden. And hey... Who doesn't like success? :)

We harvested several near 20 lb. watermelons! They where so good I really don't care for the store-bought ones any more! 
| | |
| --- | --- |
| Almost 20 lb. watermelon! | Large squash harvest. |
We also harvested TONS of summer squash. We got a few ears of corn... Enough to grill it up for the family for a meal. (I planted in a single row instead of block format, so I didn't expect too much anyway.)

Vegetable garden planting--10 Must haves, is another article to help you start your garden planting. 
I got to harvest a good bit of seeds and learn a lot from that which was also fun! I sold some of the seeds at an annual homeschool convention in the valley. That earned me a few dollars, which was nice!

Just so you don't thin my Arizona gardening was all a breeze... Trust me it wasn't.... :) We had trouble with things (ground squirrels and rabbits) eating our tomatoes. We got some, but not as many as we should have. Plus trying different garden watering systems. 

I had trouble getting some of the other stuff that I planted to sprout. That is always sad. :(  ;)
---
My Herb Garden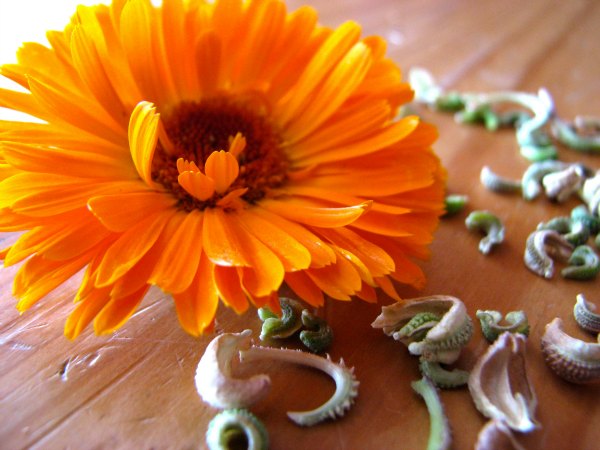 Calendula flower with seeds.
I actually started gardening with an herb garden. 

We have a spot of land right out the back door. And that is the designated herb garden. I am trying to get it so it is mostly on its own... That will give me more time to spend in the vegetable garden and other parts of our homestead. 

---
The Orchard
We also started an orchard last year (Jan. 2015). It has been a learning process. We bought more trees and added to it this year too.

---
Different Parts To The Backyard Garden
As stated above, there is more than one kind of garden that you can grow. Here are a few examples of gardens that you can grow on your homestead:
---
There are a lot of options when it comes to gardening. You can mix up all of the above gardens and simply have one garden... 

Or you can have a few designated plots for the different kinds of gardens. It is all gardening! And it's all good! :)

---
Diversity Wins!
| | | |
| --- | --- | --- |
| Homegrown watermelon | Herb calendula | Lettuce |
---
Which ever one you choose, try to get a little of every kind in your garden...

If it is a vegetable garden, grow some flowers, herbs and buckwheat. 
If it is an orchard, grow some herbs in the understory. 
Try growing a little extra veggies for your chickens. 
Mixing up the different spices helps them all do better together. 
The flowers draw the bees... Which means better pollination of your vegetables. (And Honey! -if you raise them ;) )
The strong smells of the herbs help keep away the bad pests... And draw in the beneficial insects. (That one is amazing!) :)

Getting the different spices to work together is how God created everything to work! (No wonder it works better than the standard monoculture!)

The modern word for this growing lots of different species together would be permaculture.
I have come to really like that word the last year... And love applying it and learning more about it!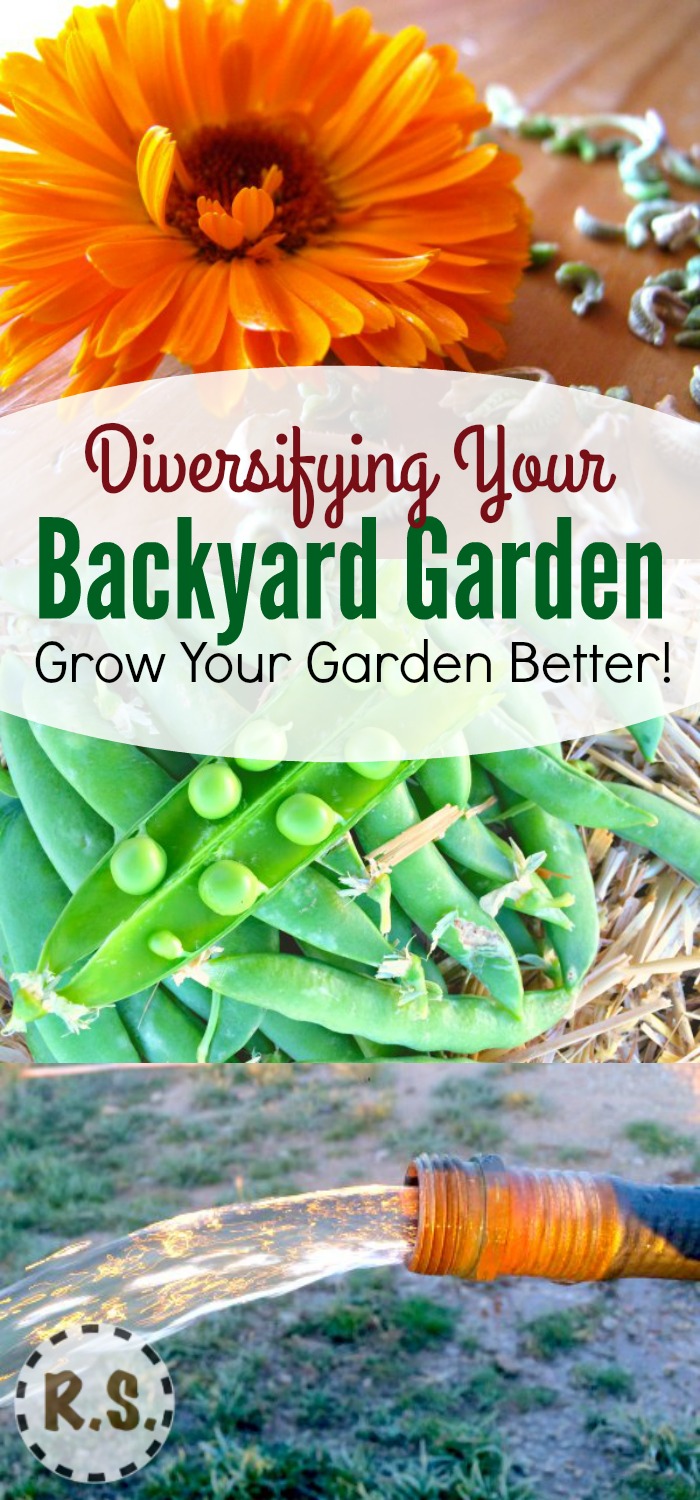 So have fun in your backyard garden! Enjoy the outdoors! And try to add as much diversity as you can to your garden. :)