Learn how to protect your young fruit trees from the sun. This is a natural way without paint that is great for both deciduous and citrus fruit trees. 
Sunburn can be prevented without the use of the traditionally used chemical paint. Here is a simple trick that works quite well. 

You'll Need:
All you need for this project is some sort of sturdy fabric (like denim) or better yet shade cloth. (The kind you see I used in the pictures is a shade fabric of some kind that was used on the windows of our house by the previous owner. It didn't look good on the house and wasn't easy to use so we took it down and I saved it. Later on it came in handy for this project. The darker shade cloth works as well.)
In addition you'll need a standard crafters stapler and scissors. 
How to Protect Your Trees
Cut the shade cloth (or fabric) into a long rectangle. It needs to be wide enough to go around the tree truck and tall enough to cover the area where the leaves will not shade the trunk (the lower few feet).
Next wrap the fabric around your tree. (picture below)
Shade cloth loosely wrapped around fruit tree.
Staple the fabric around the tree. Leave enough room for the tree trunk to grow and expand over the year without the cloth being too tight. (I use about three staple up the side, it doesn't take much to keep it there.)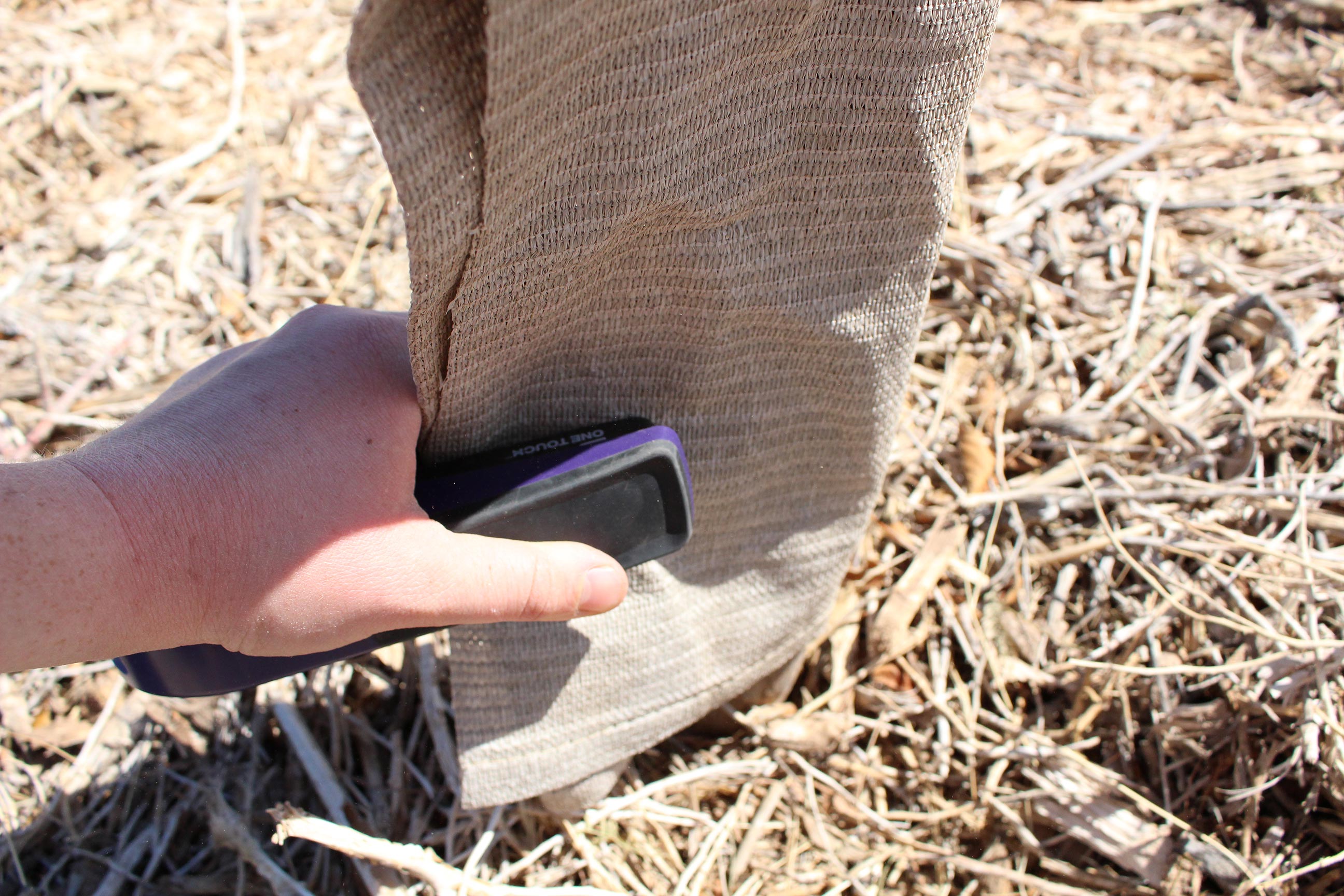 Staple shade cloth around fruit tree leaving plenty of "wiggle room" so the trunk can grow without being hindered.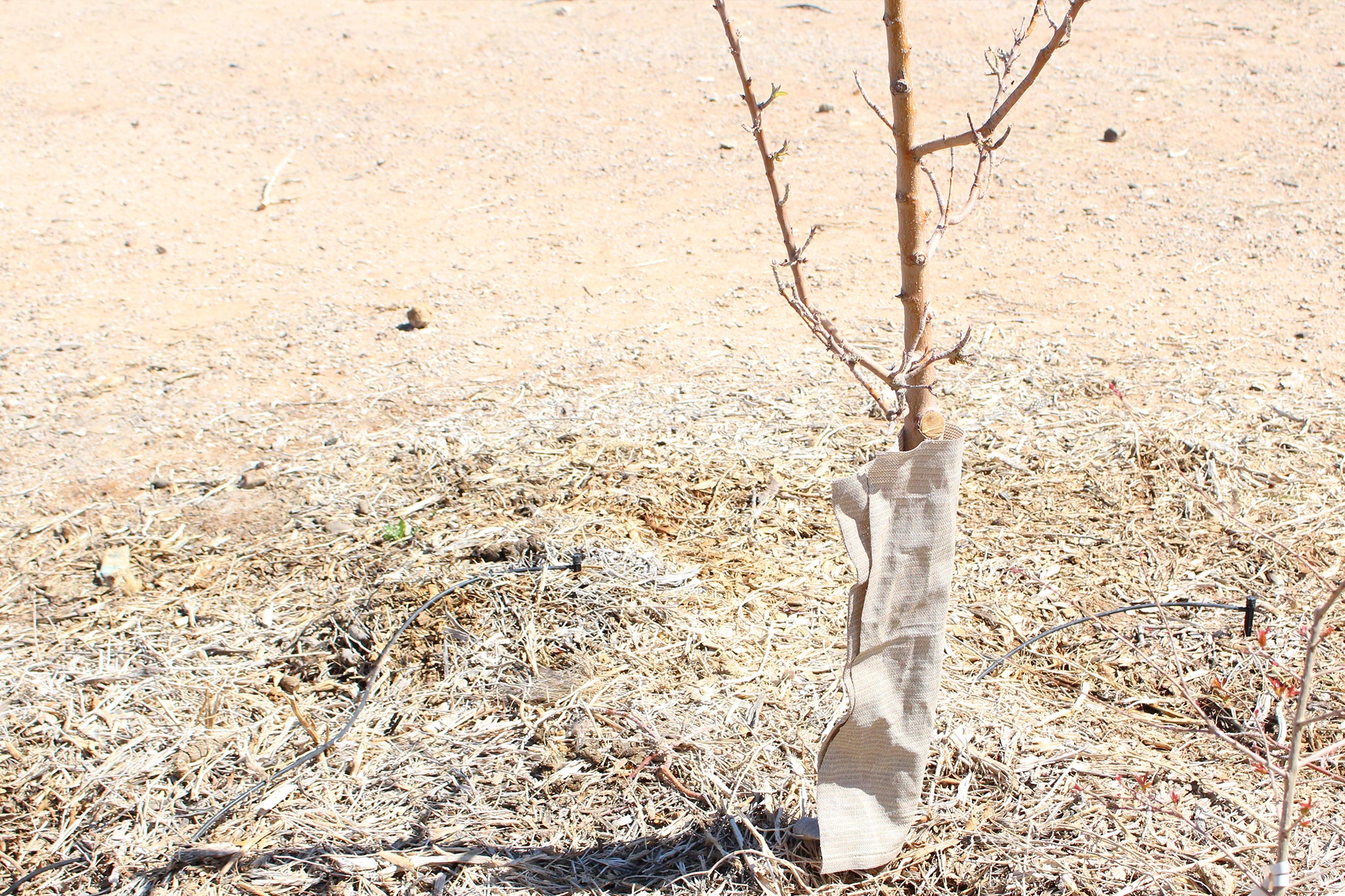 That's it! Your tree is all ready to withstand the harshest sun rays without getting sunburn. :-) No chemical paints needed! 
Which Trees Can You Shade This Way?
Any and all. I've done it on citrus and deciduous and had great results with both.