Savor the delicious rich flavors that make this dutch apple pie melt away in your mouth! The flavors are so rich and amazing. All the way from its warm apple filling, to its rich sweet crumb topping.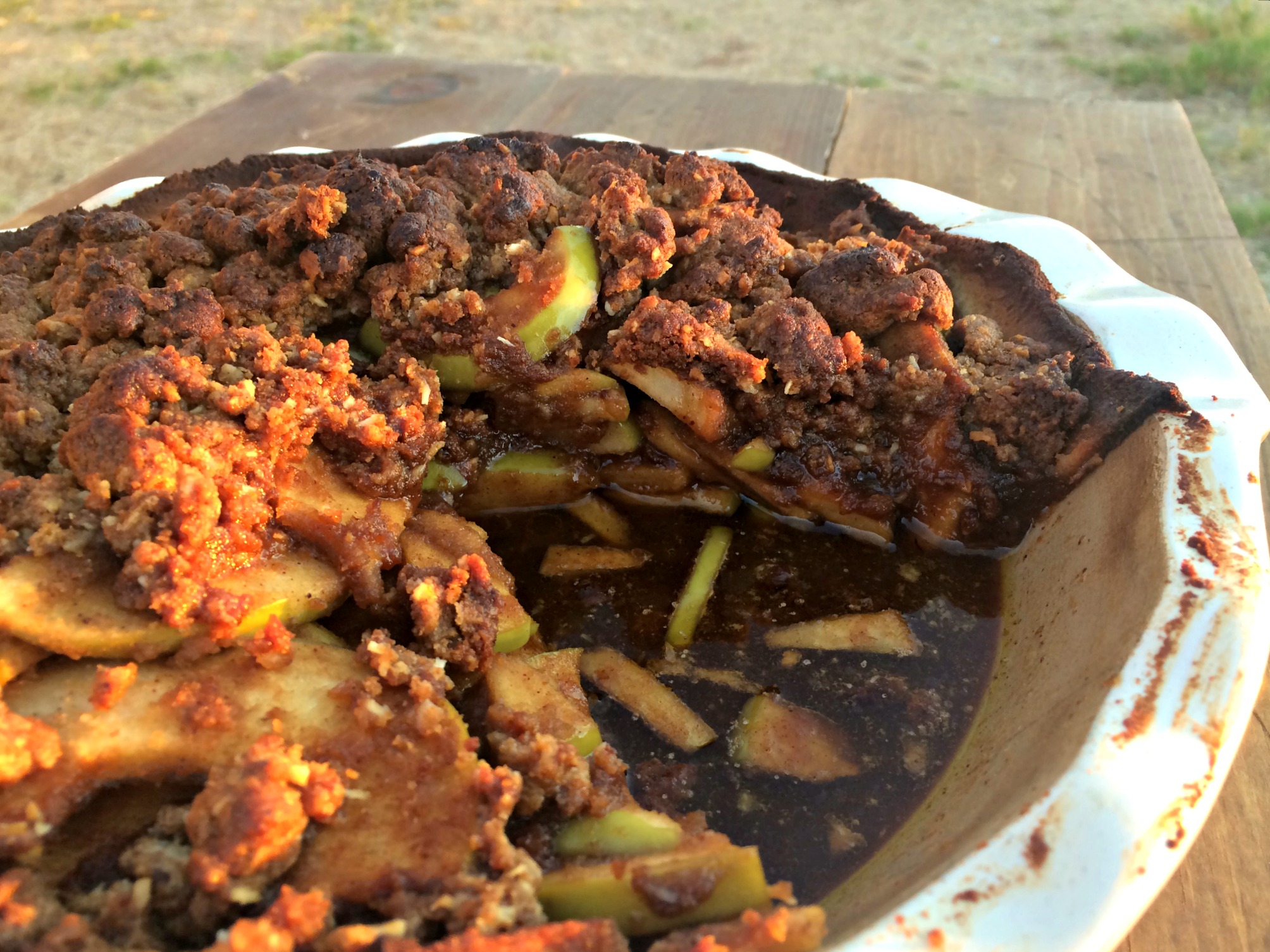 This recipe is sensitive to any allergies you might have. It is gluten free, nut free, and paleo. It's also easy to make dairy free too. Simply substitute some coconut oil for the butter. Easy and yummy!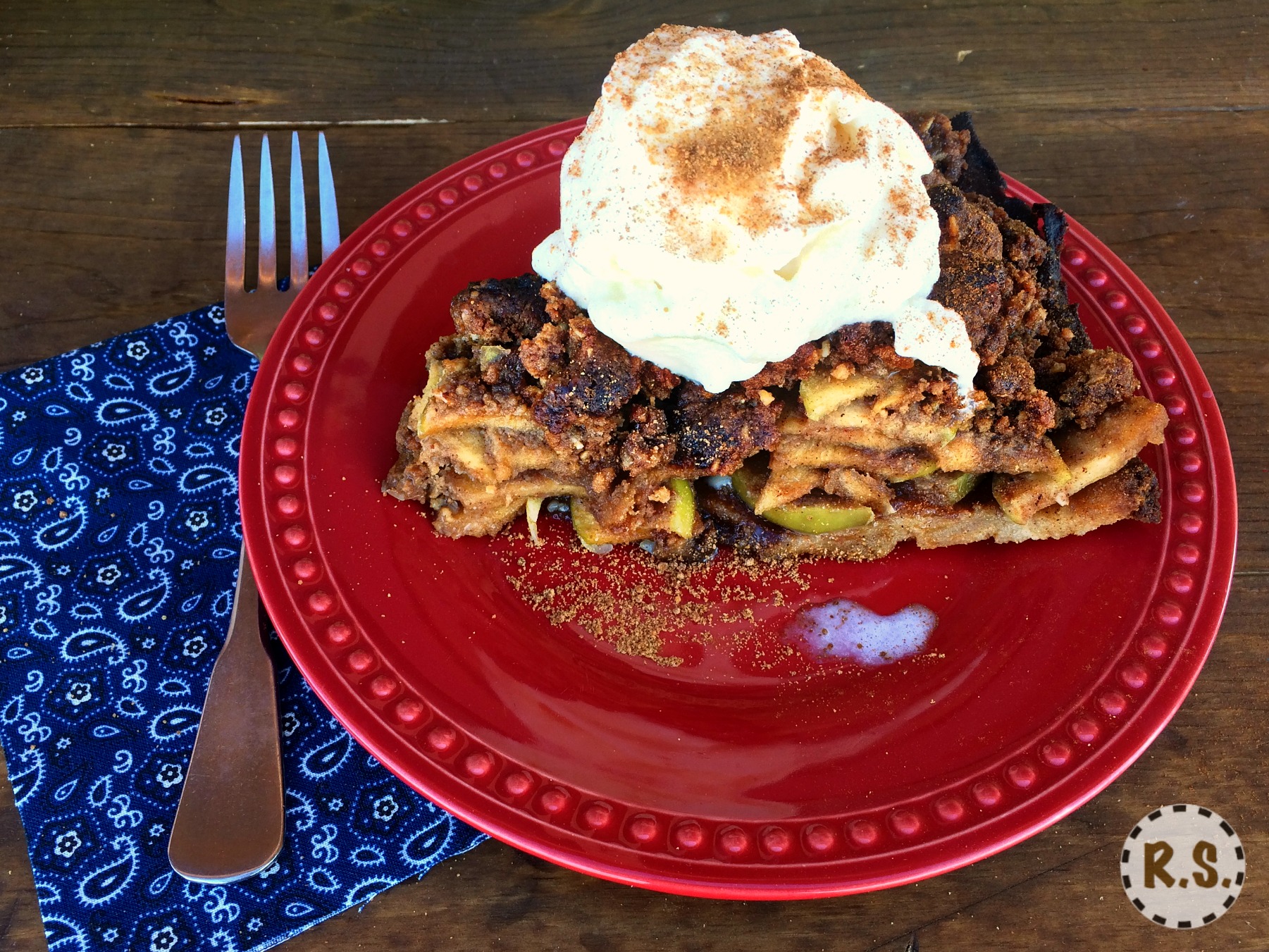 The coconut sugar adds a lot to this recipe. It adds the depth and richness which makes this pie so amazing. Every bite of this homemade pie will make you see how healthy and gluten free truly tastes the best!
Oh, and did I forget to mention how easy it is? Just grab your ingredients, mix them together, toss them into your pie crust and bake! It's so simple and delicious.

Let's start baking!

The Best Dutch Apple Pie
Ingredients List:
For The Filling: 
1 cup coconut sugar 
1/4 cup coconut flour 
1 teaspoon cinnamon 
1/2 teaspoon salt 
1/2 teaspoon nutmeg 
1 Tablespoon lemon juice, or apple cider vinegar 
4 large, or 2.5 pounds Granny Smith Apples, apple peeler corer slicer 
On top of the filling before the crumb topping place...
2 tablespoons Butter or coconut oil
For The Crumb Topping: 

How To Make It!
Preheat the oven to 350 degrees.
Filling:
Mix together all the filling ingredients in a large bowl. Once all the apple slices are completely coated dump them into your prepared pie crust. 
Place the two tablespoons of butter or coconut oil on top of the filling. 
Crumble Topping:
Mix together all of the crumb topping ingredients except the butter. Add in the butter and mix together with a pastry cutter. Continue mixing until it's thoroughly combined. 
Sprinkle the crumb mixture on top of the apples. Just pile them on. 

Bake at 350 for an hour.

Once it is done serve it with a nice scoop of homemade vanilla ice cream or some coconut whipped cream. Sprinkle with some cinnamon and a little extra coconut sugar for a fun and tasty look. :-)
Sit back and enjoy!

Homestead Pies & Crusts