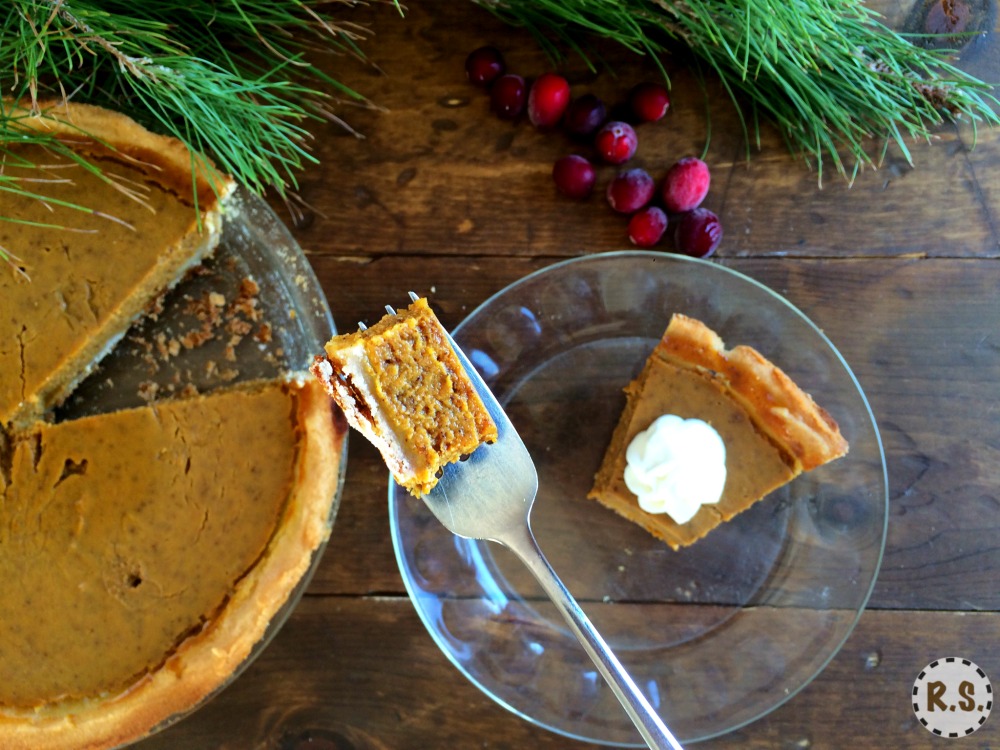 Of all the different pies that you could choose from...pumpkin has to be one of my favorites.
It's satisfying and yet light enough so as not to make you feel too full. The flavor is amazing. Add a scoop of vanilla ice cream—and you're set! You can't beat it. Pumpkin pie is one of the best holiday desserts.

You can also make it when you have lots of pumpkins coming from your garden. No reason not to enjoy this year-round. Pumpkin pie would still taste great in the summer. ;-) Another fun way to enjoy a bountiful harvest of squash. 
Here's a pie with yummy flavor and texture. One that tastes as good as it looks. One that shouts...

Holidays! 
Thanksgiving & Christmas!
I made this for Thanksgiving last year...and we all liked it so much I made it again that Christmas. I have a feeling I will be making it again a few times this year too.
Disclosure: Some of the links on this page may be affiliate links, meaning I may get a small commission if you make a purchase. Read the full disclosure here.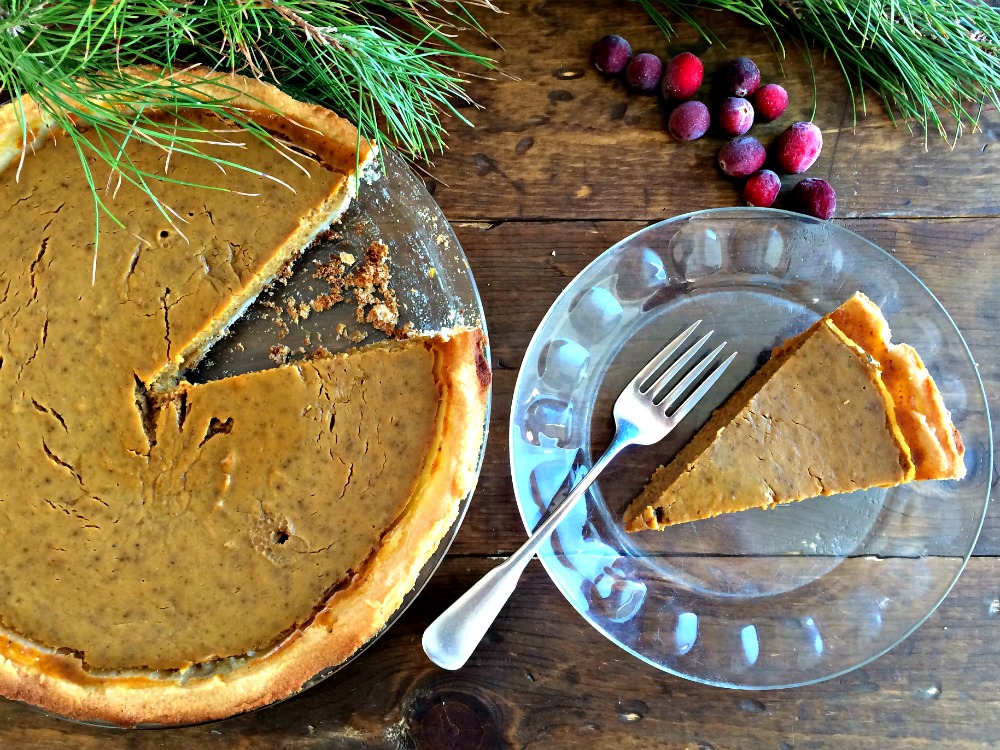 You're sure to be satisfied with the ease of the recipe. Mix up the few ingredients, toss in the pie crust, bake and serve. It's that simple!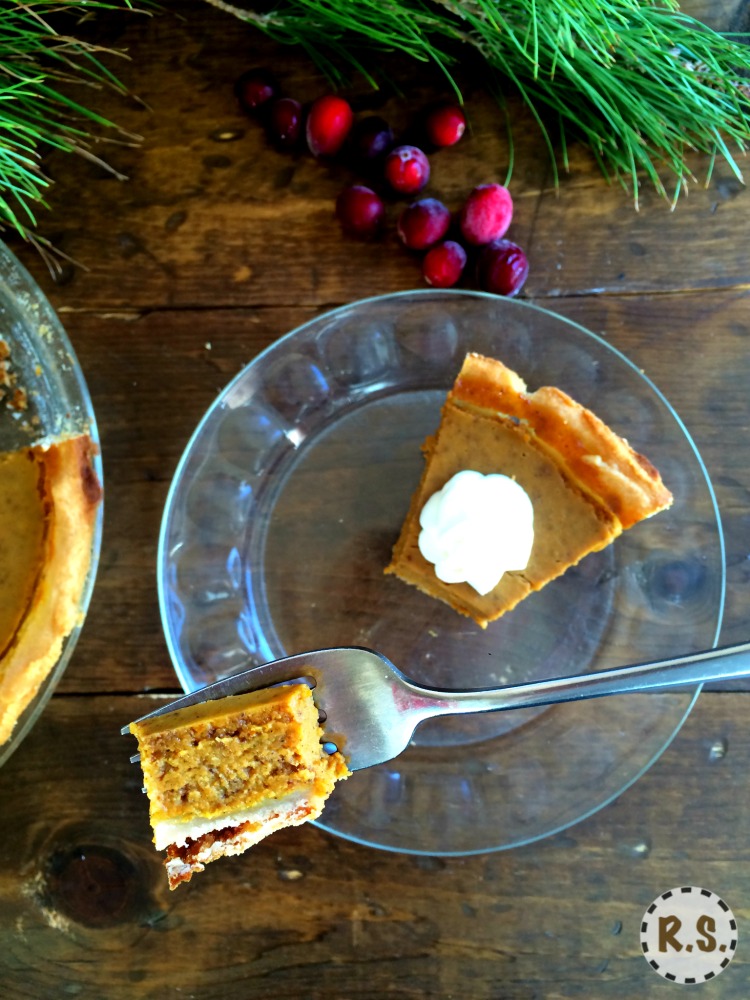 Easy Paleo Pumpkin Pie Recipe
Makes on 9" deep-dish pie or two 9" shallow pies
One 9" paleo pie crust, unbaked
Filling Ingredients:
3.5 cups or 29 oz, pumpkin (I used canned because this was a VERY last minute plan. If I had time I would have made it using a recipe like this.)
1 1/8 cup coconut milk or make your own
4 large eggs, whisk them up first, in a separate bowl
1 cup maple syrup or honey
1 Tablespoon cinnamon
1/4 teaspoon minced fresh ginger
1/2 teaspoon ground cloves
1 teaspoon salt
1 teaspoon nutmeg
Make It!
Mix together all the filling ingredients in a large bowl.
Pour filling into your prepared pie crust.
Bake at 350 for an hour or until a knife inserted into the middle comes out clean.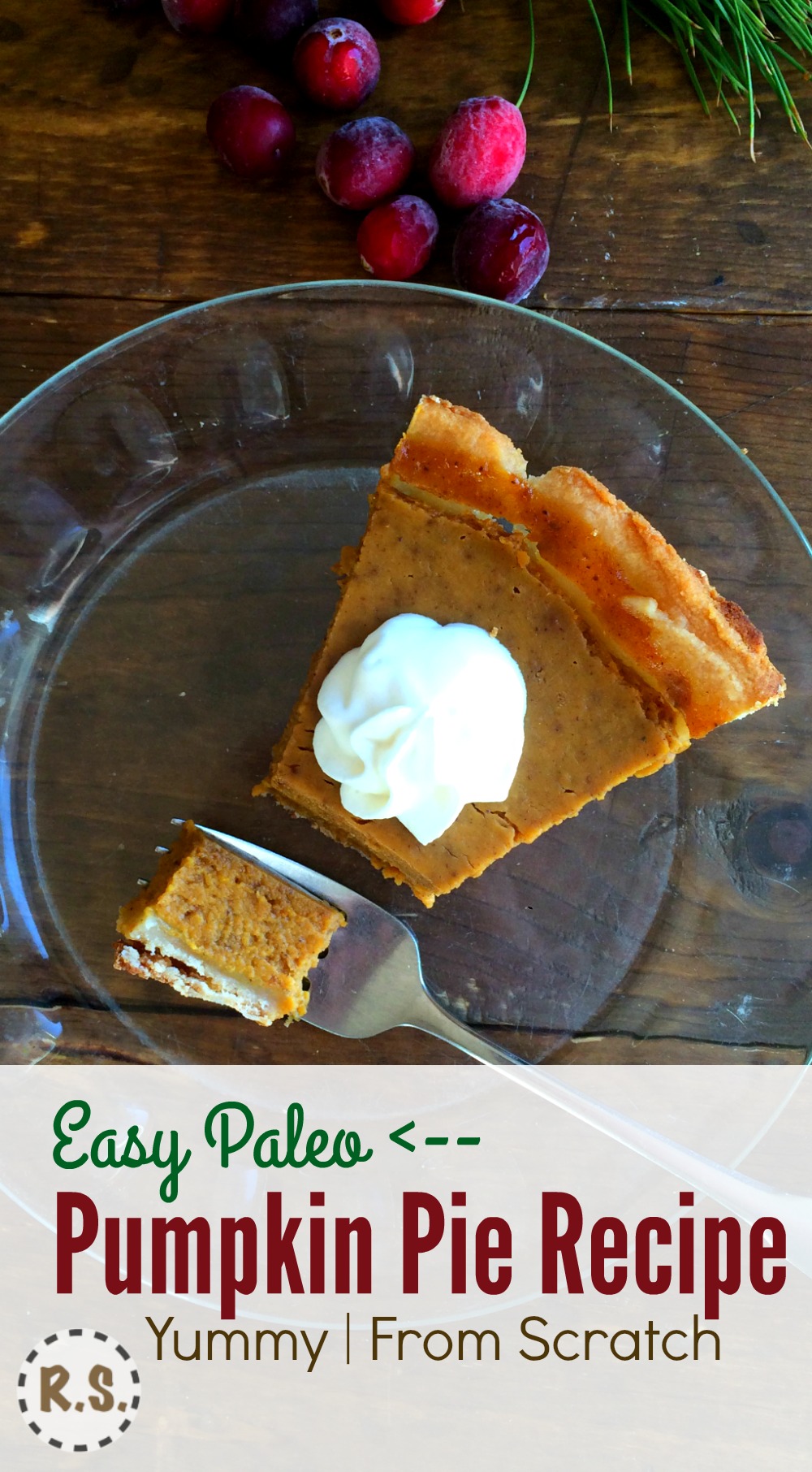 Enjoy your delicious fresh pumpkin pie!
***Quick Tip: A scoop of whipped cream or ice cream is AMAZING on top. ;-)
Homestead Pies & Crusts