This vanilla extract recipe is easy to make yummy and homemade. An great DIY recipe that will give a delicious hint of vanilla to any batch of cookies. Use this extract in your favorite recipe!
It will take you less than five minutes to throw together. Then let is sit for a while...
And use your homemade vanilla make up your favorite batch of cookies!
And oh, the smell when you are cutting the vanilla beans! You'll want to eat them right then and there.

Once you've made your vanilla extract, download my FREE printable labels! (Below) Tie on the label with a piece of red and white baker's twine and you have a beautiful gift ready for the spacial person!

Let's make it!

Disclosure: Some of the links on this page may be affiliate links, meaning I may get a small commission if you make a purchase. Read the full disclosure here.
DIY Homemade Vanilla Extract Recipe: In 3 Easy Steps
Ingredients
About 1-3 vanilla beans for every... (I like to get my vanilla beans from Amazon.)
1 cup of vodka (I like to get it from Costco)
*** This is a flexible recipe...You can do a little more or little less of either. Don't worry about it. It will turn out great in the end.

Make It... In 3 Easy Steps!
Step 1. Cut your vanilla beans in half lengthwise (you can cut them smaller if you need them to fit in your jar). Place them in your jar.

Step 2. Pour the vodka over top of the beans. Leave an inch or so from vodka to the lid.

Step 3. Let sit for one month to four months. Use in your favorite batch of Christmas cookies! Or decorate and give as a gift.

Notes:
This will last for a very long time. The longer you let it sit the better it gets! The more vanilla gets into the liquid. 
You can take out the vanilla beans, but I recommend you keep them in there. They will only make it better over time.
After you make the first batch you can add more vodka and let is sit again. You can do this several times before they lose their "vanilla" flavor. 
Turn It Into A Gift...
Here's a list of things you can do to turn them into a gift:
A cute jar. It can be any kind of jar. Any size, shape or style.
Labels. You can make your own labels if you want or you can download my free labels at the bottom of the page. They add that fun finishing touch you won't want to miss on. 
Red and white bakers twine! My preference. ;) Or use ribbon, or raffia, etc.
A laminator with laminating sheets. This is optional for a professional look. :)
Download My Free Labels
If you want to add a fun professional touch to your vanilla extract, either make your own or download my FREE labels right here...

Decorating Tips
There're so many options when it comes to decorating. Use what you have and have fun! Here are a few different options...
Labels tied on with raffia...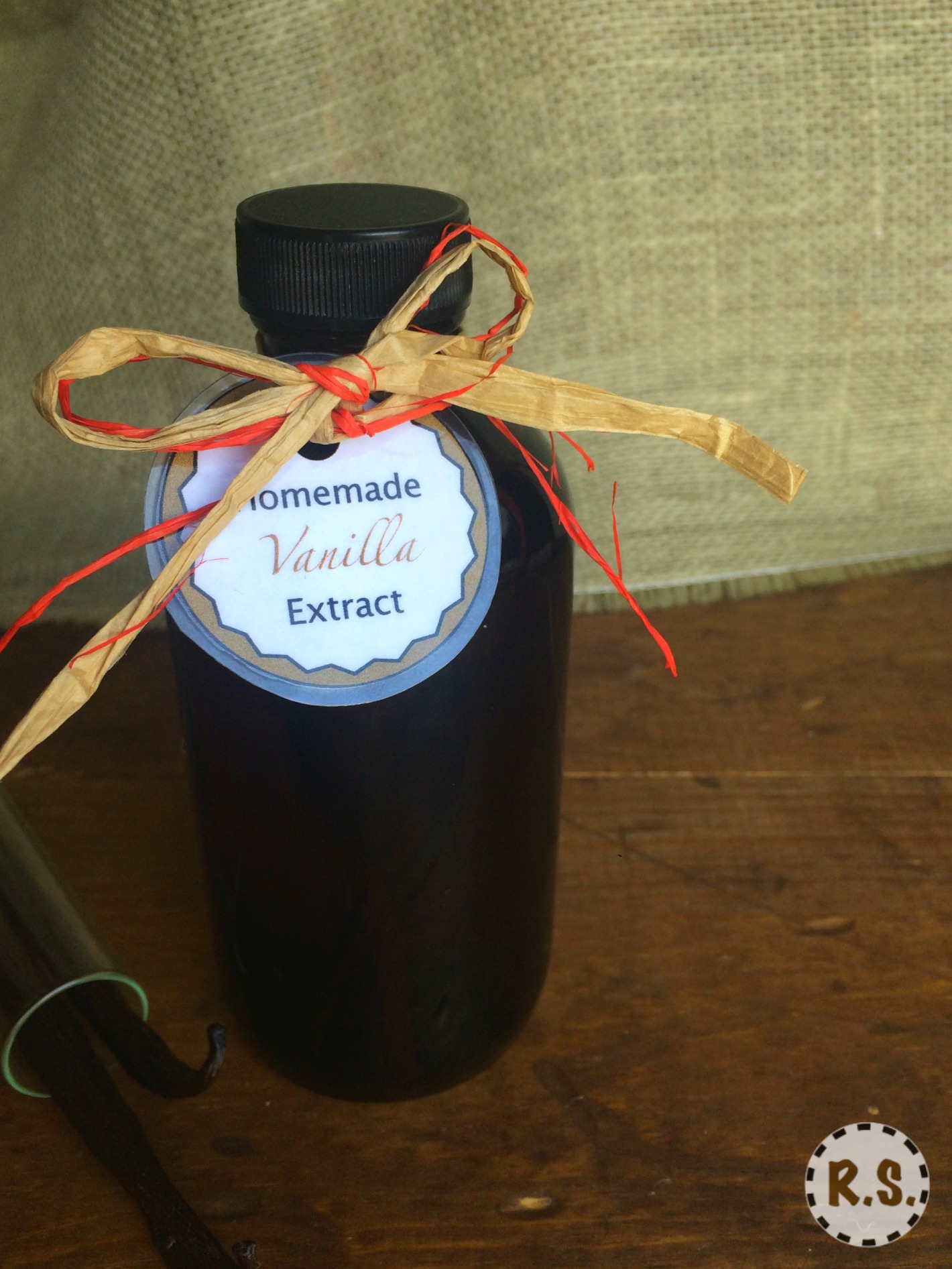 Label tied on with ribbon...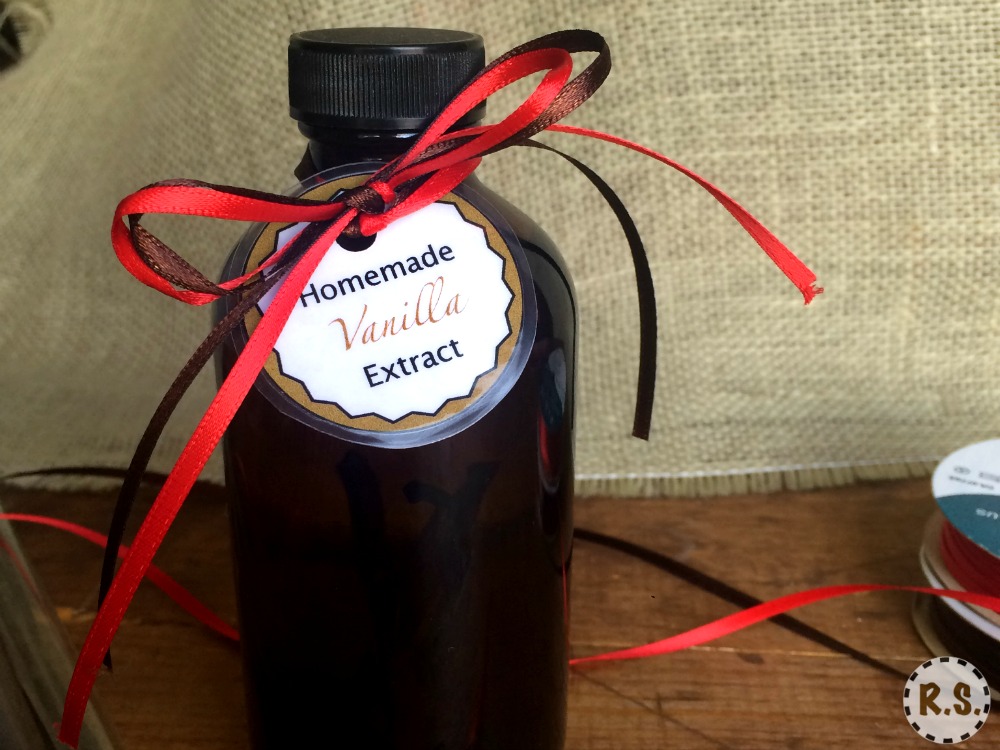 Or you can tape on the label and tie a bow around the top...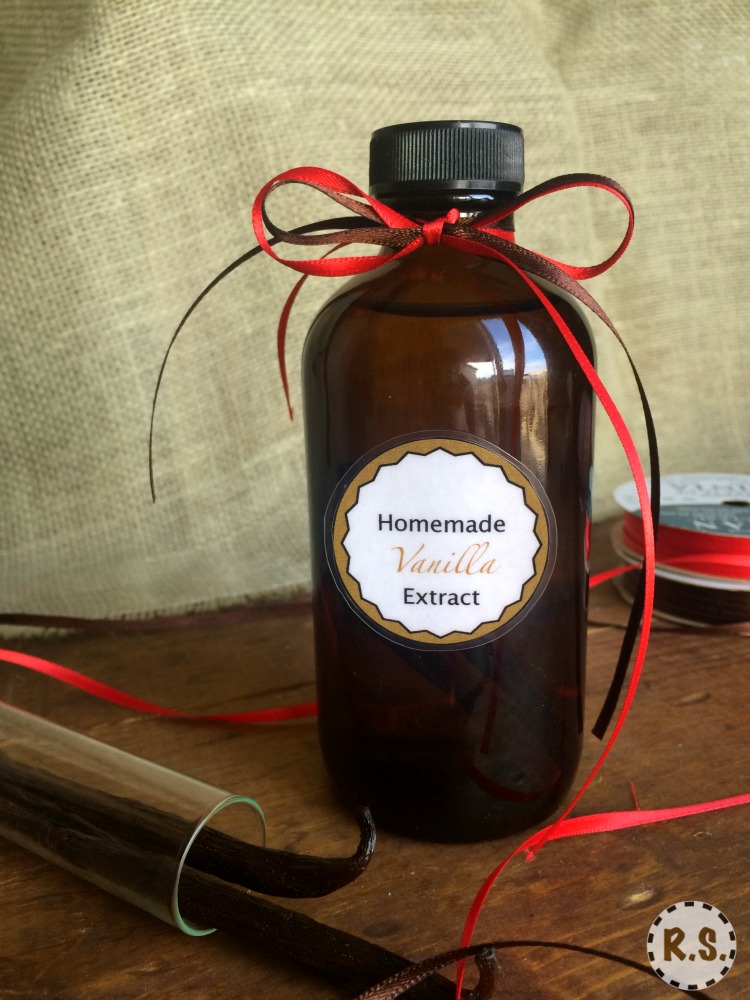 And last but not least my favorite...red and white baker's twine. :-)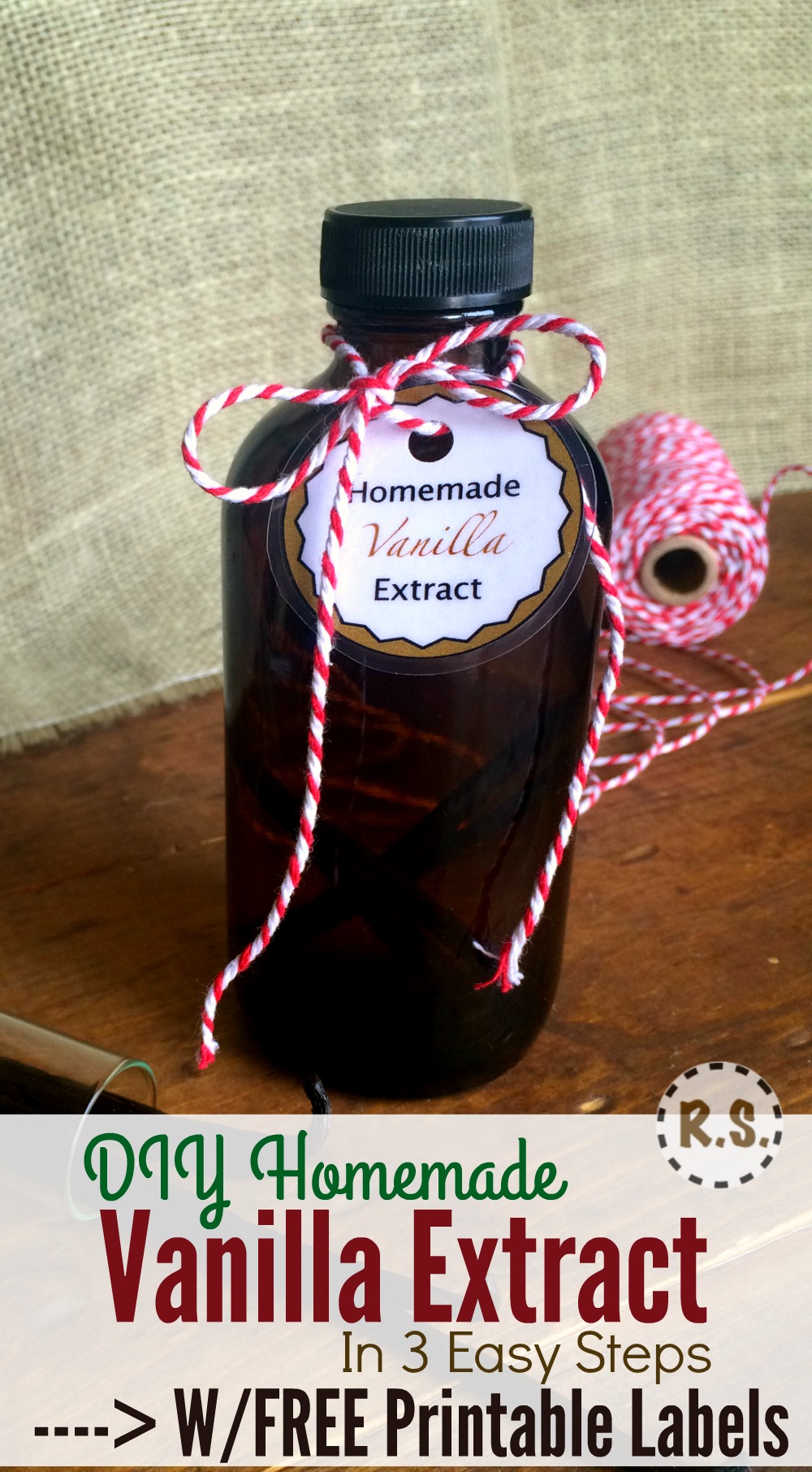 Enjoy your vanilla extract recipe!