How do we gain so much pleasure from homemaking? Homemaking consists of so many things! This whole site could be considered a homemaking site. Organizing, cooking, cleaning, milking a goat, or sewing up a denim skirt--it's all homemaking!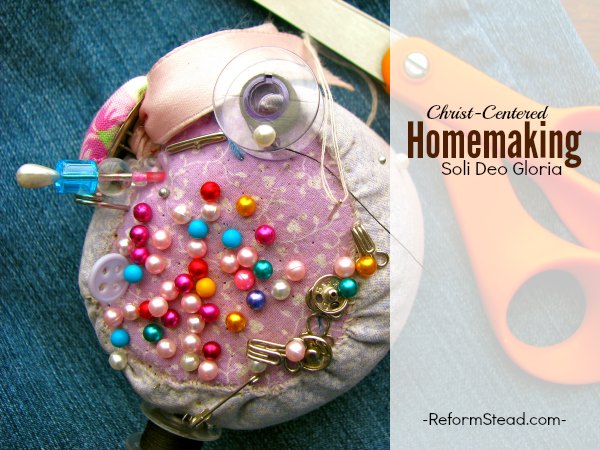 Keeping House
As a homemaker in training, I have learned a lot helping around the house. Being the oldest of six younger siblings, (and all of us being homeschooled the whole time) has given me many opportunities to learn about housekeeping.
---
The Basics...
Cleaning can have it's challenges. Finding healthy, safe cleaning products (that work!) can be a bit difficult. Finding ones that works well is always nice. :)
---
Cooking healthy recipes is a fun one! There is a lot more to just cooking skills here. You need to have at least something of a plan. Your recipes need to be easily accessible and organized to keep things going smoothly. 
| | |
| --- | --- |
| Healthy homemade caramels. | Homemade fermented Kefir. |
---
Organization & Planning
Organization & planning is key to all of homemaking. Planning and organizing makes everything go so much more smoothly. 
So plan away! Plan out the year, the week, the day...
We always get much more done with plans. It is like having a path all cleared out and ready to walk down. Instead of a jumbled up mess.
By the way, don't expect things to go exactly like you planned all the time. :) It is up to you to plan, just remember... God directs your steps.
---
Making Soaps & Cosmetics
This may not be for everyone. But if you are like me, this is going to make it to the to-do list. Making your own cosmetics is great. You know what is going onto your skin. You have the pleasure of making it yourself. 
Here are a few things to try your hand at making:
...Just to name a few!
---
Sewing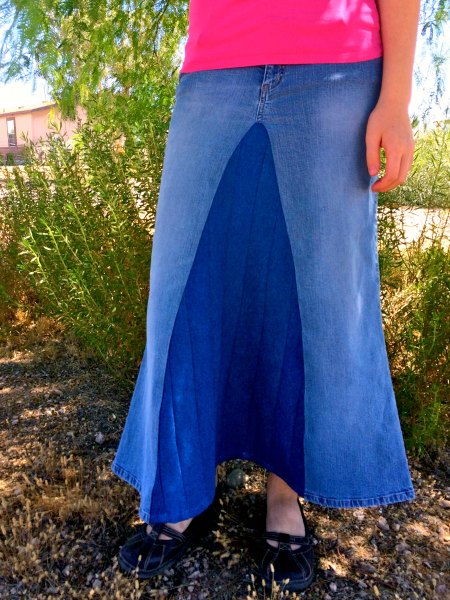 Sew a denim skirt out of a cheap pair of jeans!
Sewing is very practical around the homestead.
You can hem up some curtains, mend a shirt, sew up a denim skirt from a pair of cheap jeans, or sew an apron to use while cooking up dinner!
I have had fun sewing lots of dresses for myself, family, and friends.
Or you might have fun sewing up an egg gathering apron! To help you collect those eggs each night.
---
Crafts
These can get especially fun! 
I like crafts that improve the look of the house. And the ones that make a nice gift amazing with the wrapping.
---
Outside Chores

Oh yes... outside chores count too! :) Keeping the land around the home beautiful, and productive is homemaking. 
Plant some flowers for the eye and the bees. 

Grow a vegetable garden. Then cook the vegetables for supper (I love doing that, seed-to-fruit-to-table!). 

Get some chickens... Or a milk goat! :)
---
Why Such Delight in Homemaking?
How do we gain so much joy from homemaking? After all it is a lot of work. It can usually mean work, sun-up to sun-down.
But wait... Who said work is a bad thing? Actually that is what we were created to do. The thorns and pain came after the fall... Not the work. God made us to work. And that is why we find so much satisfaction from it.
You may not even like the chore in front of you--cleaning the bathroom, or scrubbing the floor. At the end of the day though... After getting a lot done, there is so much satisfaction! A job well done! For God's glory.