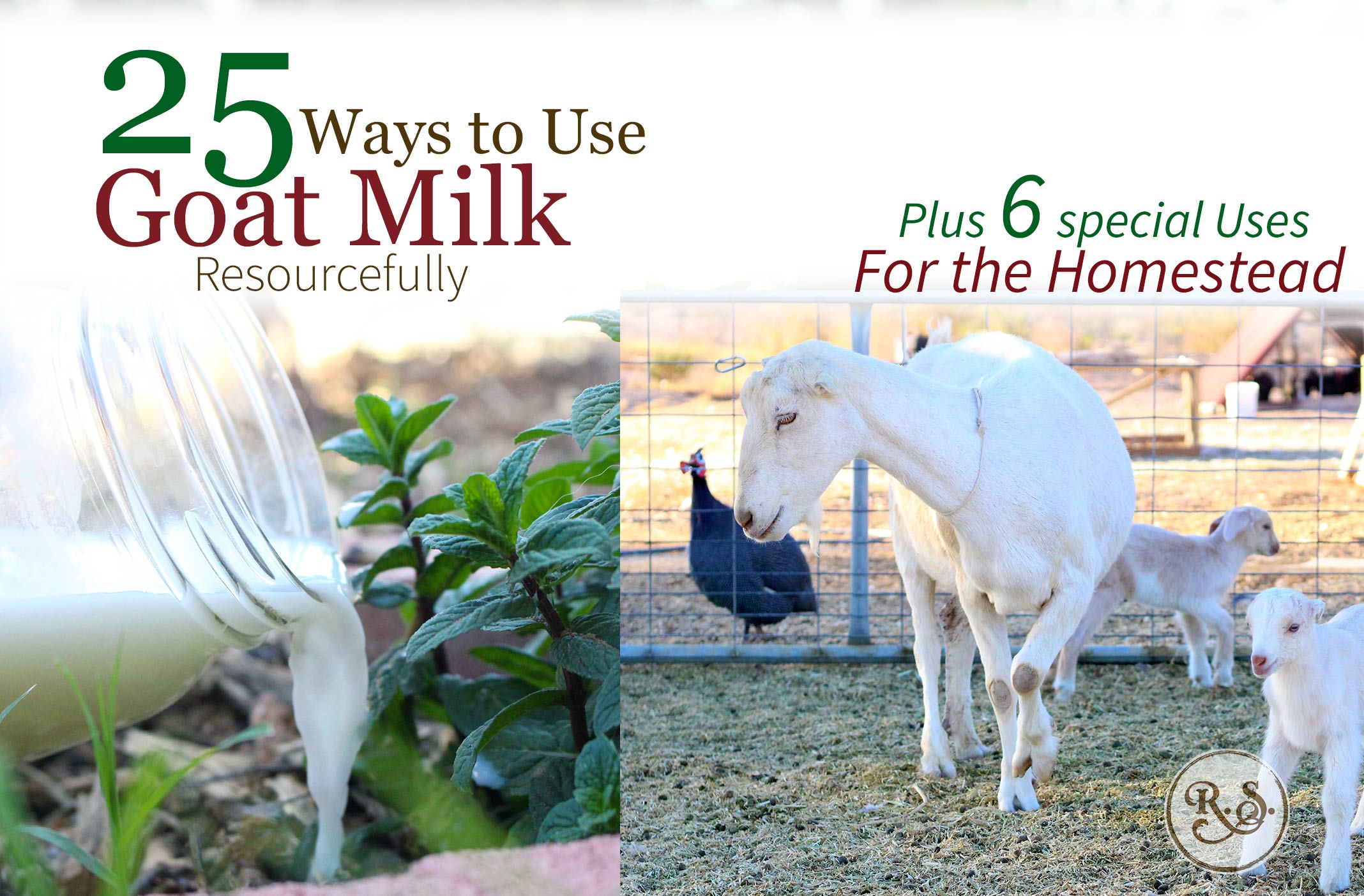 Dairy goat milk is a wonderful resource on the homestead. Once you start milking goats you'll often have times when you have way more goats milk than your family can drink! (Although this post is directed towards goats milk, almost all of these can be applied to cows milk as well.)
Here are lots of ways to get your brain thinking and solve that problem of excess milk, and stay tuned...
At the end of this list I have 6 Special ways to use milk for those of you who live on a homestead!

Disclosure: Some of the links on this page may be affiliate links, meaning I may get a small commission if you make a purchase. Read the full disclosure here.
Basic Uses & Preservation Methods
1.    Drink it fresh.
2.    Use (goat's milk) in pretty much any recipe that call for cow's milk.
Tasty Kitchen Recipes
4.    Ice cream! Either make your favorite recipe using goat's milk and store bought cream, or try one of these recipes (without the cow's cream).
5.    Goat milk fudge (warning this recipe isn't the healthiest). 
Cheese & Fermented Recipes
8.    Kefir. This is a family favorite that I love to make because it's simple and yummy!
9.    Yogurt.
10.    Buttermilk.
11.    Butter (FIY this is a lot of work for what you get, but it's fun to try once just cause butter is so good! :)
12.    Ricotta. 
13.    Farmer's cheese.
15.    Mozzarella. Tried and proven, I love this recipe! 
Goat Milk Soap & Cosmetic Recipes
16.    Goat milk soap. (Both this recipe and this recipe look good.)
17.    Goat milk lotion or body butter. (It was really hard to find a good recipe. This video on YouTube was the best I could find.)
18.    Goat milk & honey shampoo bar.
19.    Face wash. 
Special Uses for the Farmyard
20.    Feed extras to your chickens. Meat chickens would especially benefit as it would help them fatten up faster. The layers will love as much as you can give them too. 
21.    Feed extras to your pigs. I've heard pigs can eat about anything and this would be a great help to fatten them up.
22.    Feed extras to your dogs or cats. They will love the treat!
23.    Dilute milk (or whey) and use to fertilize your pasture, orchard or garden. This is a great use of extra milk--Read more about it here.
24.    Soak watermelon seeds in milk for the best watermelons! (Just soak them in milk for 24 hours and plant as usual.) 
25.    Barter some with your neighbors. See if you can swap milk for something your homestead needs--or sell it. (Make sure if you do sell it that you follow your states requirements.)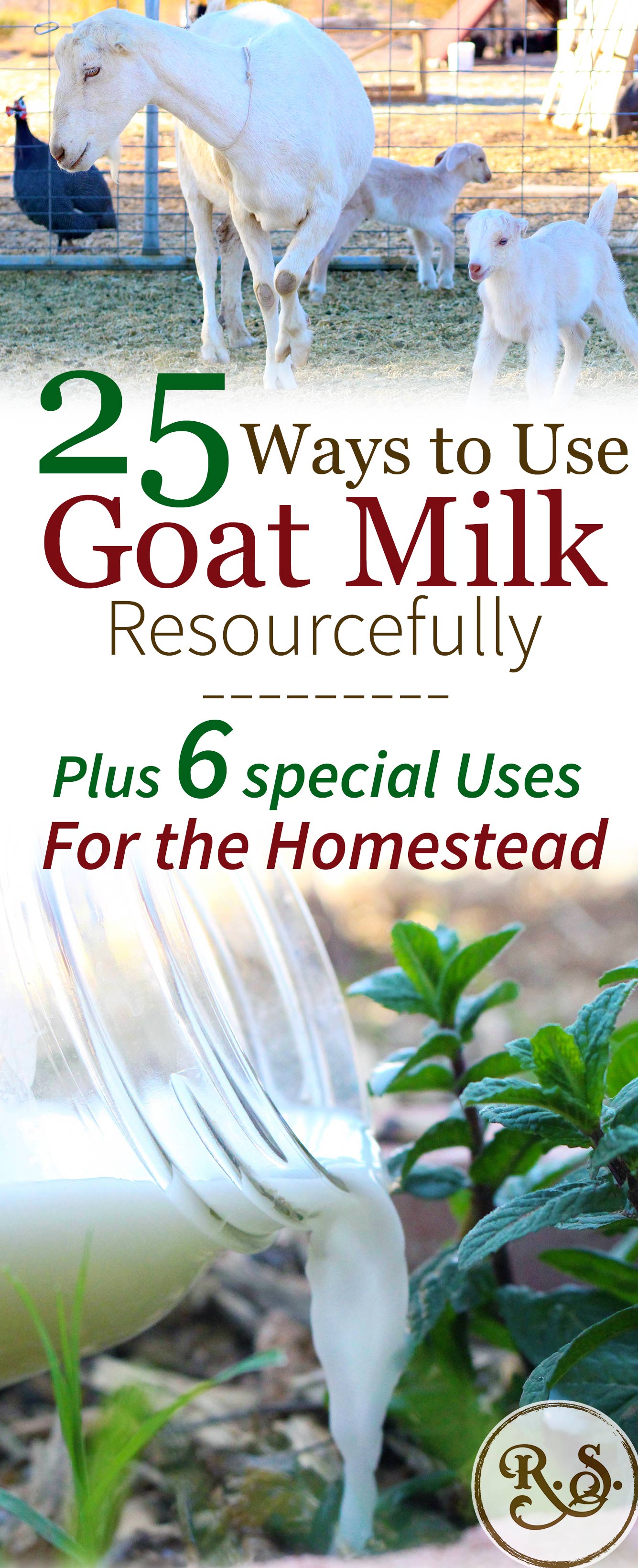 Have fun using that milk! :-)