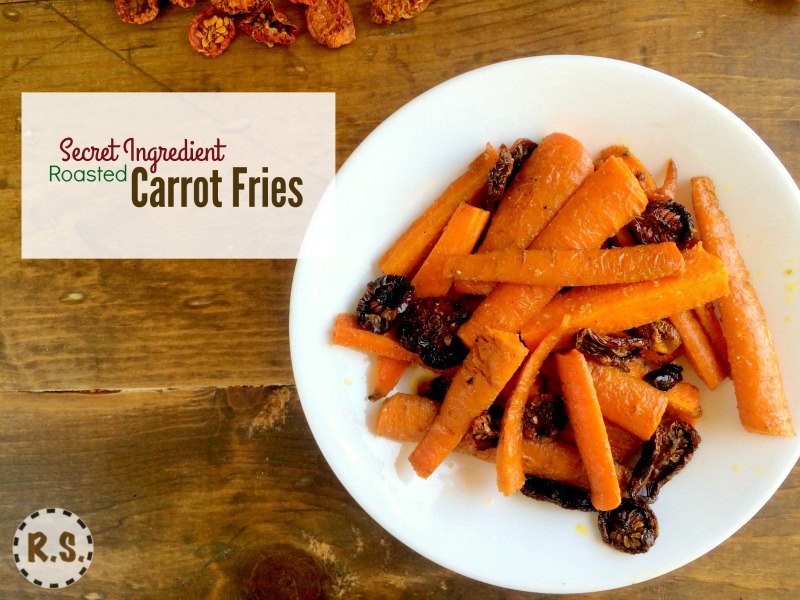 I must confess...I am not the best at planning meals. It's often dinner time or an hour before when I figure out what I'm doing.

This is a tasty vegetable side dish you can whip up quick and everyone will love you for it.
Great for the cook who has a time limit, and for your family who will love to eat them. After one try, roasted carrot fries are bound to be your family's favorite.

Made with a secret ingredient...

Ready?

I hate giving away secrets too soon. ;-)
Tomatoes!
Either dehydrated or fresh, tomatoes add such an amazing touch to this dish. You have to try it!

Secret Ingredient Roasted Carrot Fries Recipe
Ingredients:

8 carrots - More or less, however many you will need for your family.
olive oil
salt
pepper
garlic powder or fresh minced garlic
A hand full of fresh tomatoes, washed and chopped or 1/2 cup dried tomatoes, chopped
Directions: 
Wash the carrots and cut off the ends.
Slice into quarters lengthwise. Cut those pieces in half or thirds so they aren't too long.

Arrange them in a 9x13" glass baking pan so they are only one layer thick. Try not to stack them.
Drizzle some olive oil on top and sprinkle with salt, pepper and garlic. 
Bake your fries at 400 for about 20 minutes.
Keep close tabs on them. You don't want them to burn.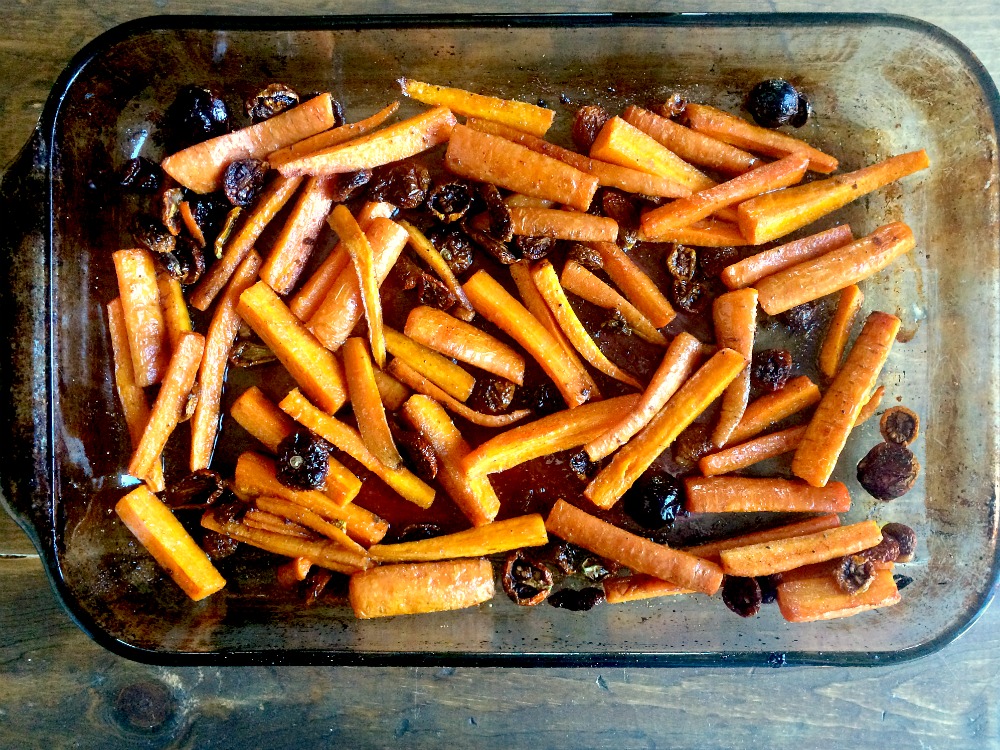 Add in the tomatoes for the last five or ten minutes. (Adding them in later like this will help them not to burn.)
Flip them over and bake for another 5 minutes, or until caramelized in color.
Homestead Kitchen Notes:
Watch the fries. Being fatter or thinner will affect their cooking time.  
This could also be made with beef tallow, lard, coconut, or avocado oil. Any heathy cooking oil or fat will work. 
Change up the spices a bit. Try adding some herbs or some fun spice combinations for a change. 
Serve them fast so your family can get some of them. ;-)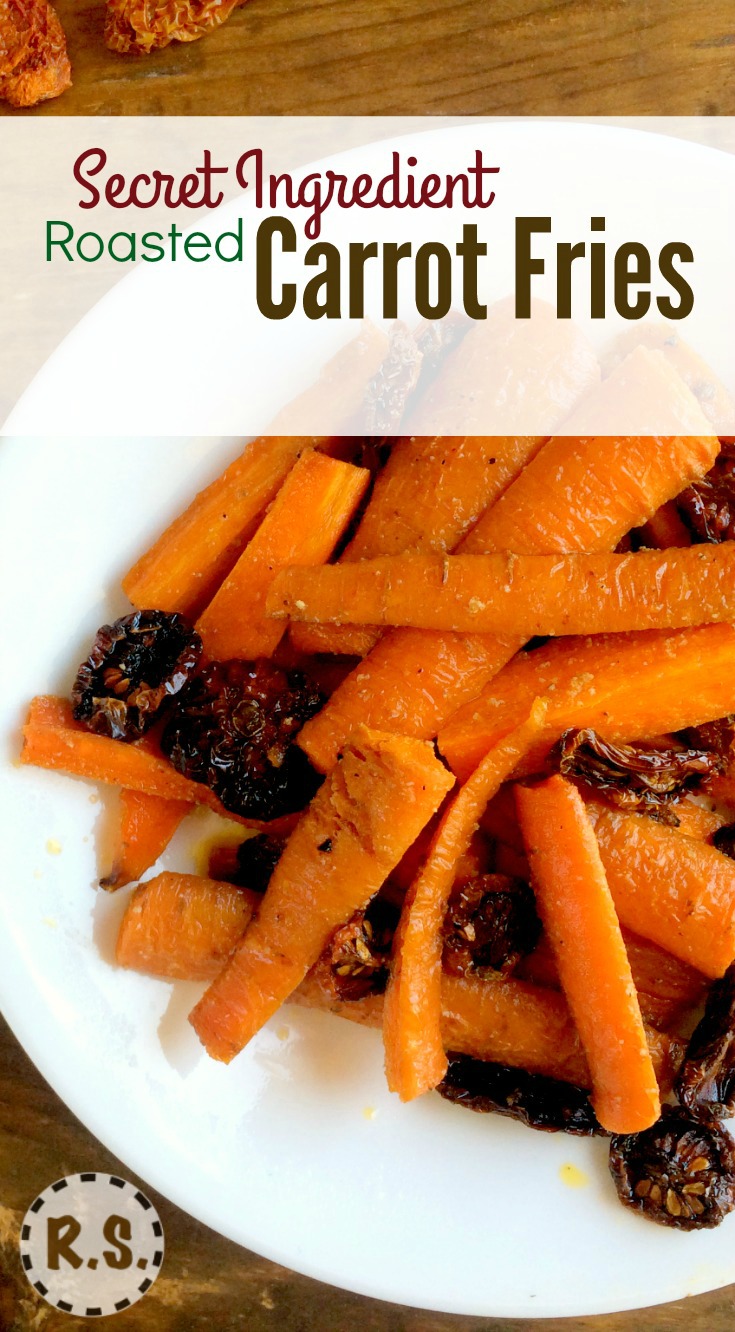 Enjoy!