Poultry Record Keeping Templates: Chicken Egg Records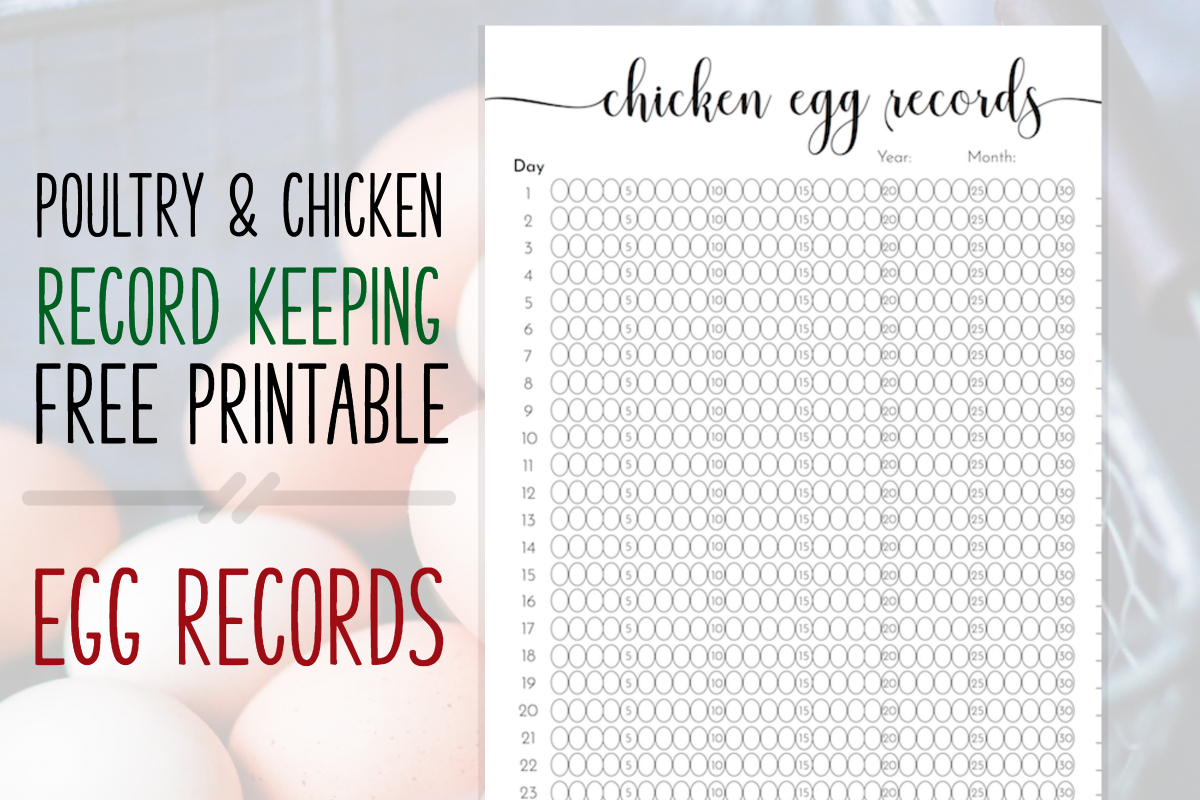 Poultry record keeping templates and printables are so helpful to know what's really going on with your homestead flock. Today we are looking at an egg record keeper that can help you know how many eggs your chickens are laying.
Once you know how many eggs your chickens are laying then you can take the dollar amount you spend on their feed and calculate exactly how much those backyard eggs are costing you. 
I will admit that home-grown chicken eggs can end up costing more than seems reasonable, however there are ways to cut back on your feed costs. Cutting back on chicken feed costs is one thing I'm passionate about finding answers to. You can read more about that here. 
Disclosure: Some of the links on this page may be affiliate links, meaning I may get a small commission if you make a purchase. Read the full disclosure here.
Get your Chicken Egg Record Keeping Printable! 
You can download this particular record keeping printable easily, all you have to do is sign up for my email list and I'll send you a code to the special part of Reform Stead where I have a email subscriber's only portion of my website.

On that page you will be able to download your egg records template and if you see any other poultry record keeping templates or homestead printables you can get those while you are there. 

Just check it out by dropping me your email (below) and I'll send you the printable. And no worries, it's 100% free.
(PS you are subscribing to my email list. You can unsubscribe at any time.)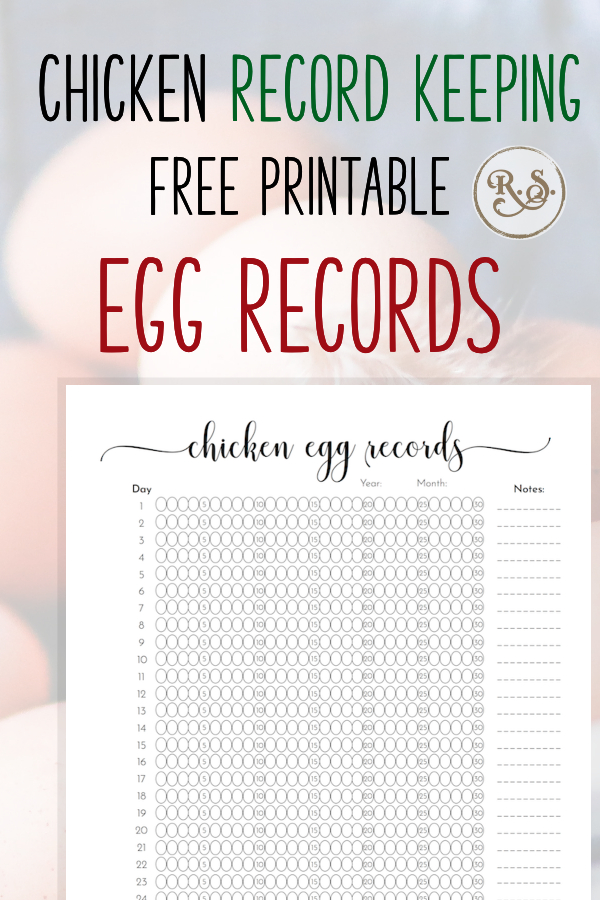 Have fun adding to your poultry record keeping templates -- aka your homestead printables stash! : )
Soli Deo Gloria!  (Glory Be to God Alone!)

~ Julia

| | |
| --- | --- |
| | Hi! I'm Julia. I live in Arizona on 2.5 acres, with HOT summers, lots of cacti and amazing sunsets! A sinner saved by grace first and foremost, I'm also a homeschool graduate living with my family at home and serving the King, Jesus Christ, above all. Read more --> |
---
-
-
Join Homesteader's Elite! 

A growing library of over 14 free printables and cheat-sheets for the homesteader. . . & it's always growing! 

Just check it out by dropping your email below & I'll send your a special link and password.
---