This makes the best pink natural food coloring. I like to use it in my frostings for a lovely pink. Because it is hibiscus, it gives the frosting a nice fruity flavor.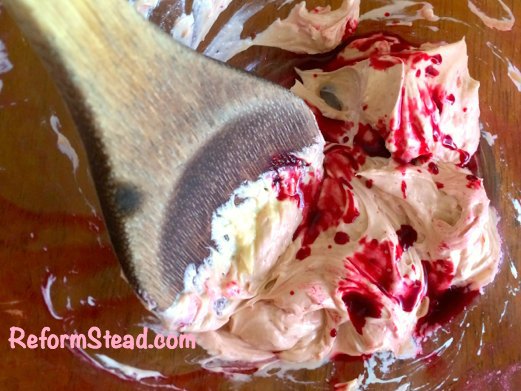 ---
Hibiscus Natural Food Coloring
Ingredients:
2 cups water
2 Tablespoons dried hibiscus
Put the water and hibiscus in a pot and bring to a boil. 

Boil with the lid off... Until there is just a tinny bit left only about a 1/4 cup or less--make sure not to burn it! 

Strain out any large pieces, by pouring it through a sieve. 

Put it in a glass gar and use when needed.

 You can also freeze this as shallow ice cubes for using later.

---
Ways To Use Your Natural Food Color:
Works really well for a light pink natural looking frosting. It also gives the icing a nice light fruity flavor. All in all this is probably my favorite food coloring.
Another way to use this food coloring is to mix a tiny bit into some flaked coconut and use it in place of sprinkles or just use as you would flaked coconut, for a fun change.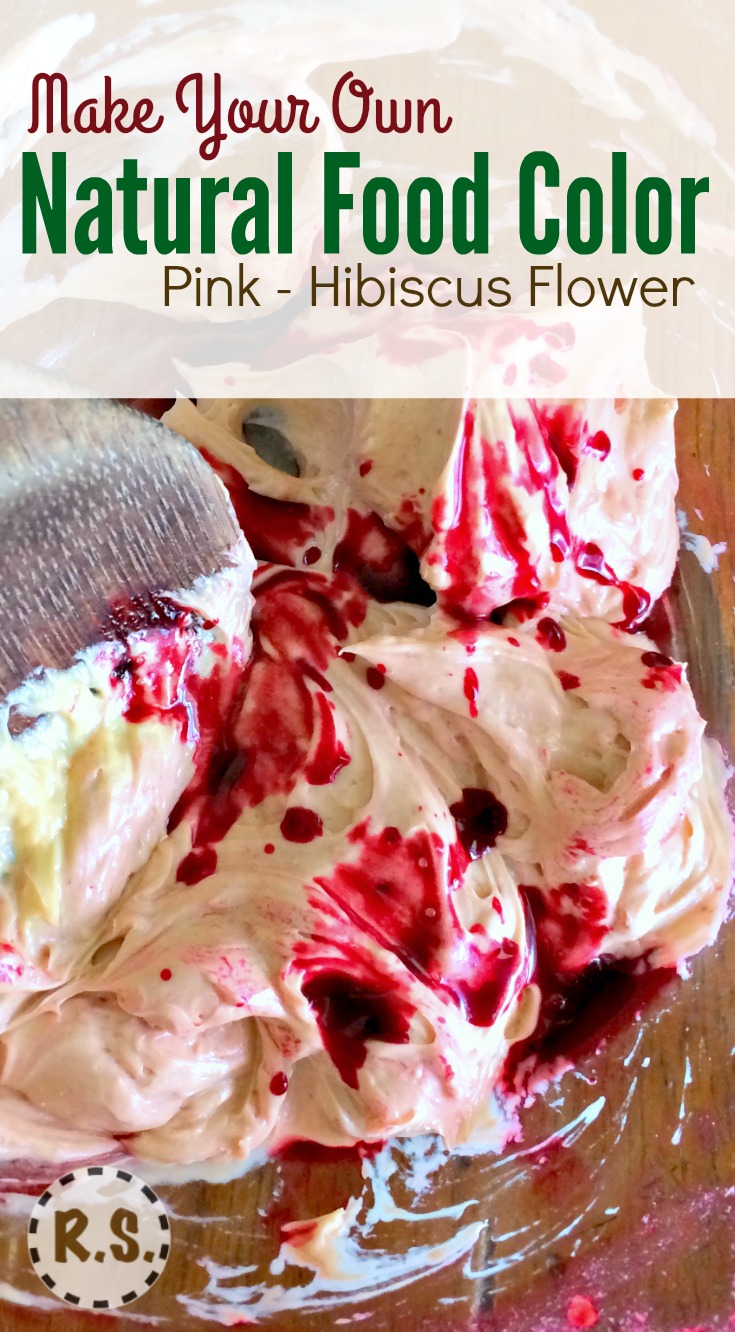 Have fun with it!