Try this amazing mayonnaise recipe!
You want the delicious mayonnaise to spread onto your sandwich, or make your ranch dressing recipe for that salad you grew...but learning about all of the junk that they put in the store bought mayo doesn't sound good any more. 

I really love the results and I am sure you will too! It has amazing texture and flavor. This may be just the recipe that you are looking for.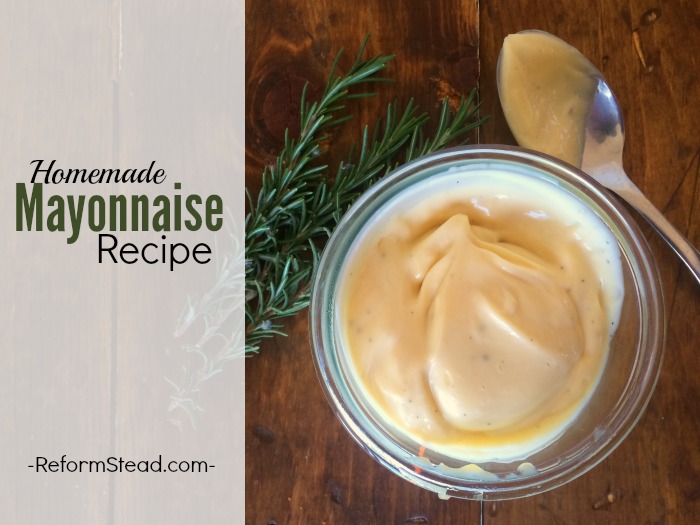 Disclaimer:
I have made this recipe many many times, and most of the time it has turned out great! But every now and then I will get a batch that doesn't set up...it stays liquid. 
I suspect that it has something to do with the eggs, but I really don't know. If that happens it won't work supper well on a sandwich, but it still makes a great ranch dressing!

---
Although it may not be perfect, when it does turn out it is the best mayonnaise! And I love to make it.

Mayonnaise Recipe:
2 backyard-fresh eggs, they won't be cooked so it's really important they are good eggs! 
2 cups oil* (see note below)
2 Tablespoons lemon juice salt, pepper, and garlic (powder or fresh) to taste.
Making Your Mayonnaise...
In you food processor, crack both eggs.
Measure out the oil into a glass measuring cup. 
Now turn on the food processor, (with just the eggs in). 

As soon as the eggs are blended, start adding in the already measured out oil. Pour it in a very slow steady stream...taking about 30 seconds to a minute, to pour in the oil.

---
Finish by adding the lemon juice, and the salt, pepper, and garlic to taste. Blend until combined.

Store it in the fridge. It should last about a week...I wouldn't use it after that since it contains raw eggs. 

Makes about 2 cups.

*Note: We like our mayonnaise made with avocado oil best. It definitely has the best flavor with avocado oil. 
If you don't mind the strong flavor of olive oil then that makes a good mayonnaise too. Not all of us like the taste of olive oil though. :)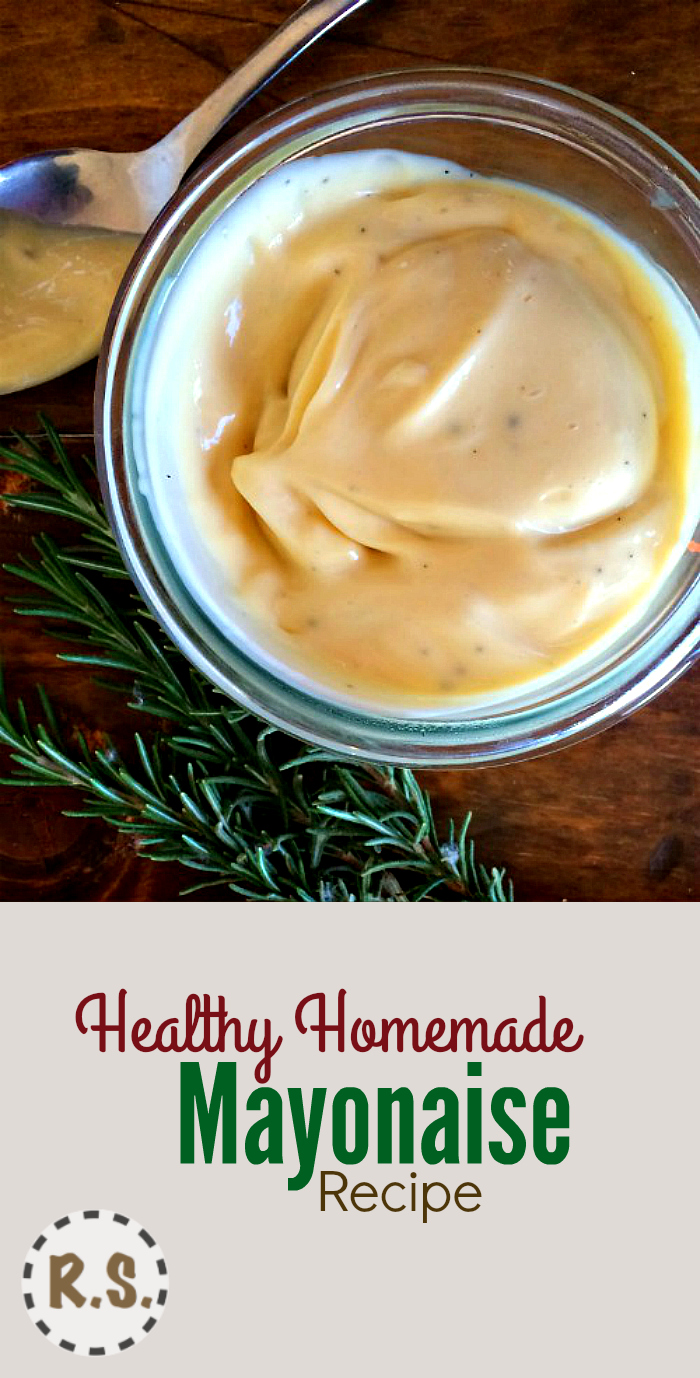 I like to make ranch dressing with this mayonnaise. It make delicious salads! Especially when the lettuce comes from your own garden. ;)
Also try making egg salad, or deviled eggs!
Enjoy your mayonnaise recipe!