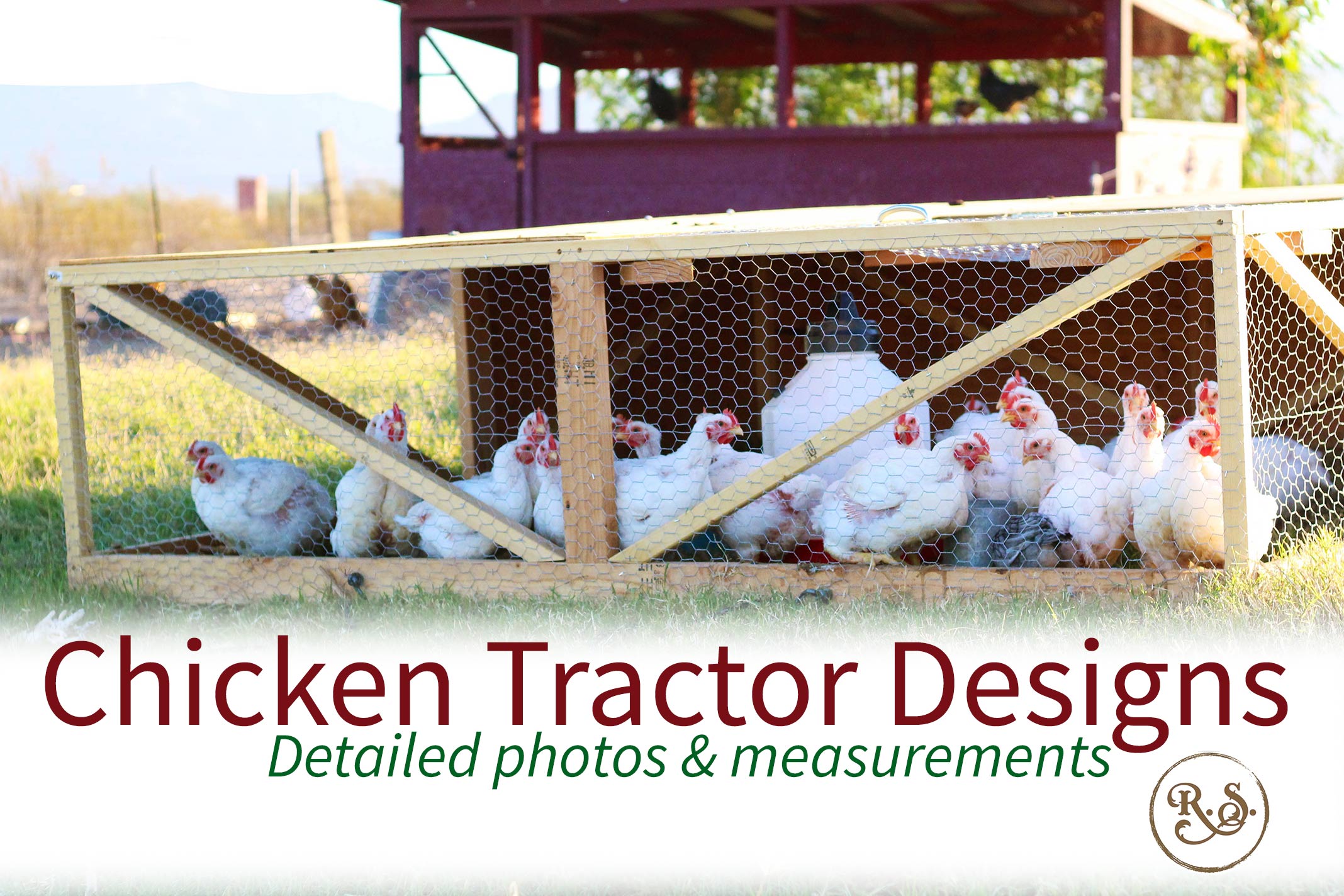 Chicken tractor designs for your meat chickens. Learn how to build your own chicken tractor for free-range, pastured chickens on grass. Simple and easy to make. I have detailed pictures and measurements of our chicken tractors to help you draw up your own DIY plans.
We've really liked how these have worked out for us. We made two tractors (that are identical) and we put 25 Cornish Cross broilers in each. (Learn more about which meat chickens are best here.) Let's take a look.

Disclosure: Some of the links on this page may be affiliate links, meaning I may get a small commission if you make a purchase. Read the full disclosure here.
Chicken Tractor Designs: Photos & Measurements
The following post is not a step-by-step how to. Below you will find lots of dimensions and pictures (even a video) to help you draw up your own, do-it-yourself plans. Hope you find it helpful! :-)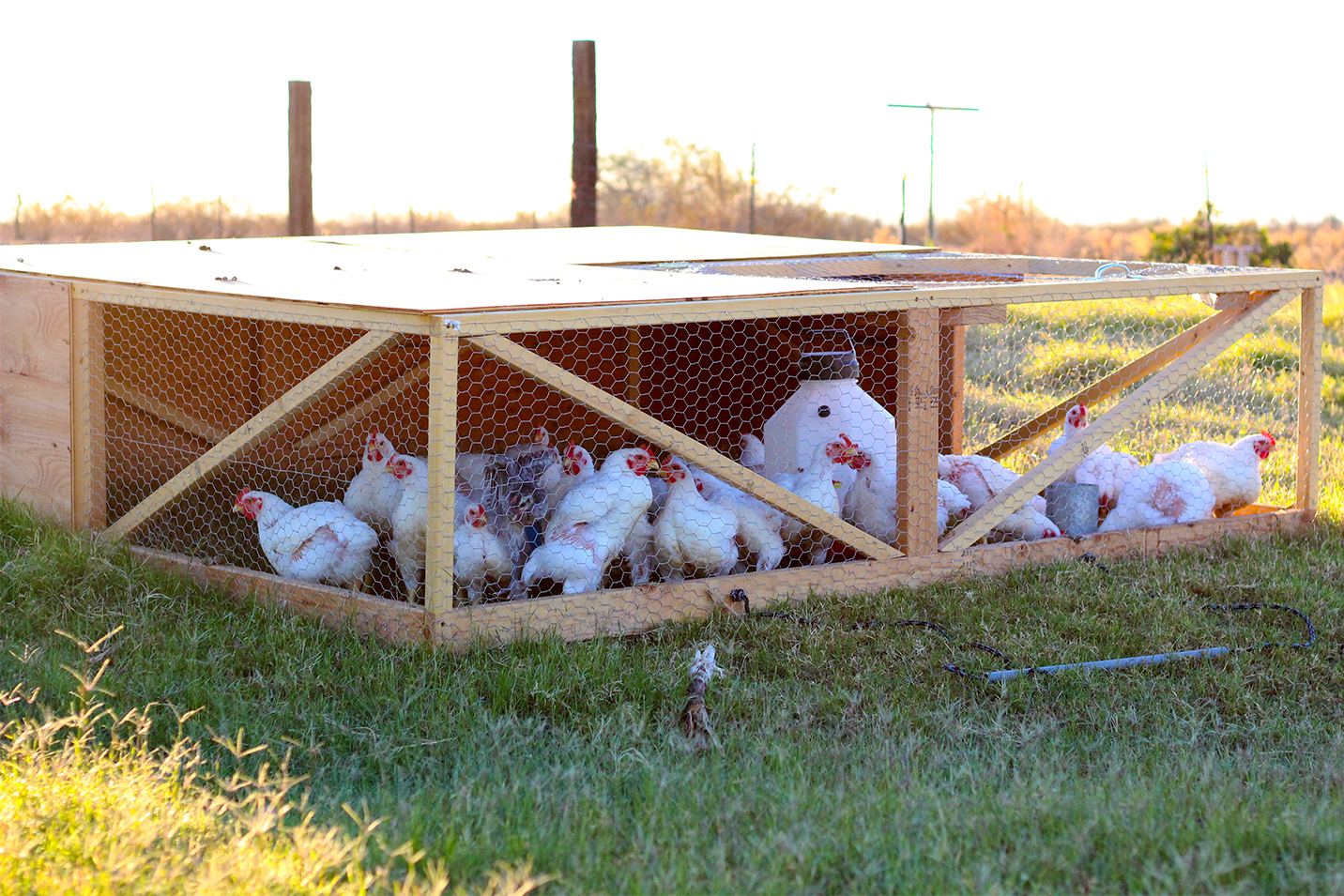 Tractor Measurements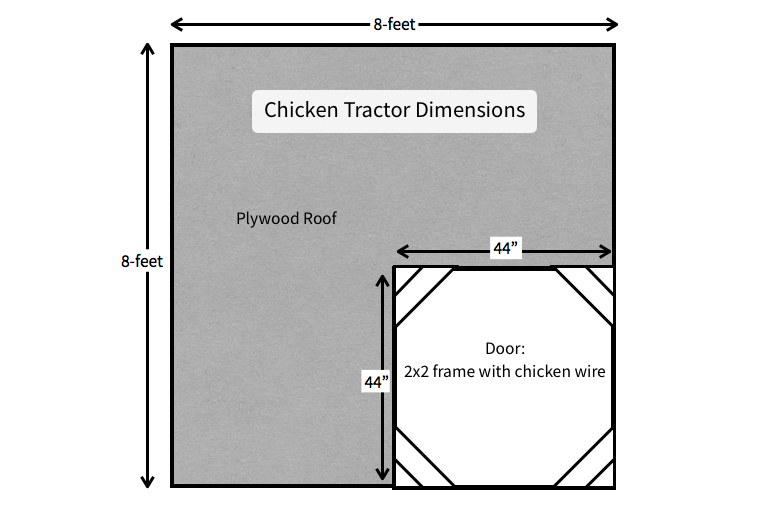 Height: 25-inches (Note: If you want you can make these taller so you can also use them for turkeys.)
Length: 8-feet
Width: 8-feet
Door measurements: 44" x 44" (square door on the top of the tractor)
How Many Birds Fit?
We fit 25 broilers at a time fit nicely in each. I wouldn't recommend more than that, although you can of course house less.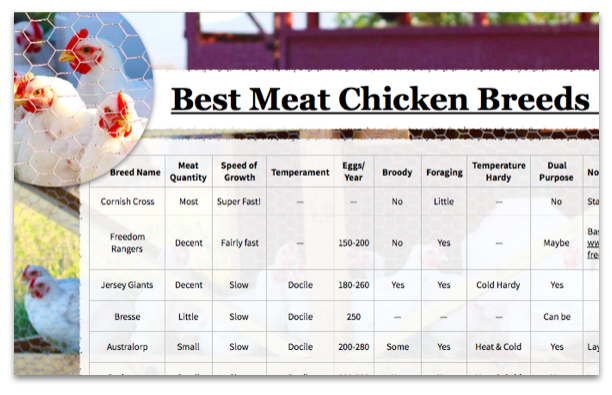 What meat chicken breeds are best for you?
Here are the 12 best meat breeds chart to help you compare and pick the best for you! Download Your Own Copy Now!
Psst! Just so you know you are also signing up for my email list. You can unsubscribe at any time.
Things You'll Need
The following are some of the things you will need for this project. Note: the exact amounts are not listed for some of them. You will need to draw out your plans based upon what you want, to figure out all exact amounts. 
2 x 4's 
2 x 2's
Plywood
Screws 
A few feet of rope & about 1.5'

—

2' of PVC (as a handle to pull the tractor around)
Lots of Pictures :-)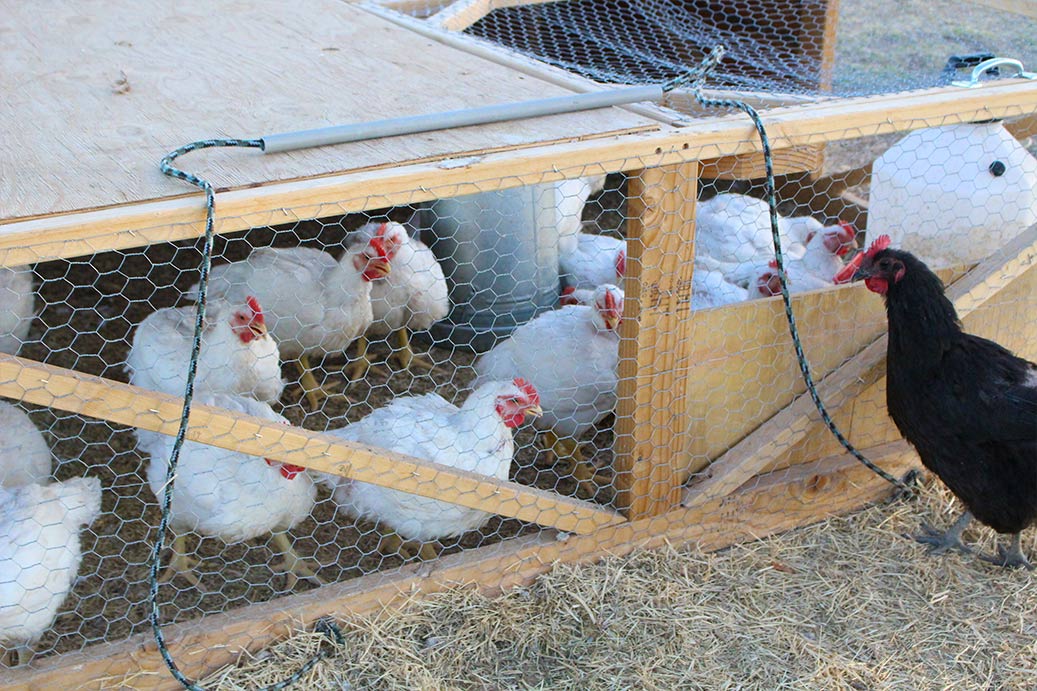 Above: this simple handle made of rope & about 1.5'—2' of PVC, makes it much easier to move the tractor. (It's a must!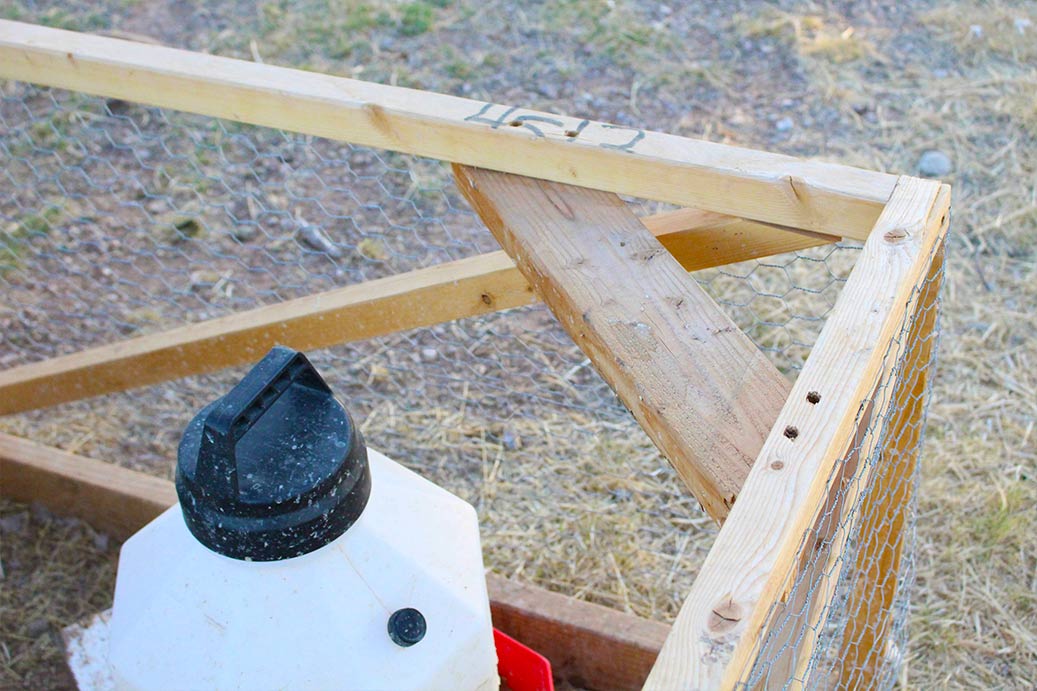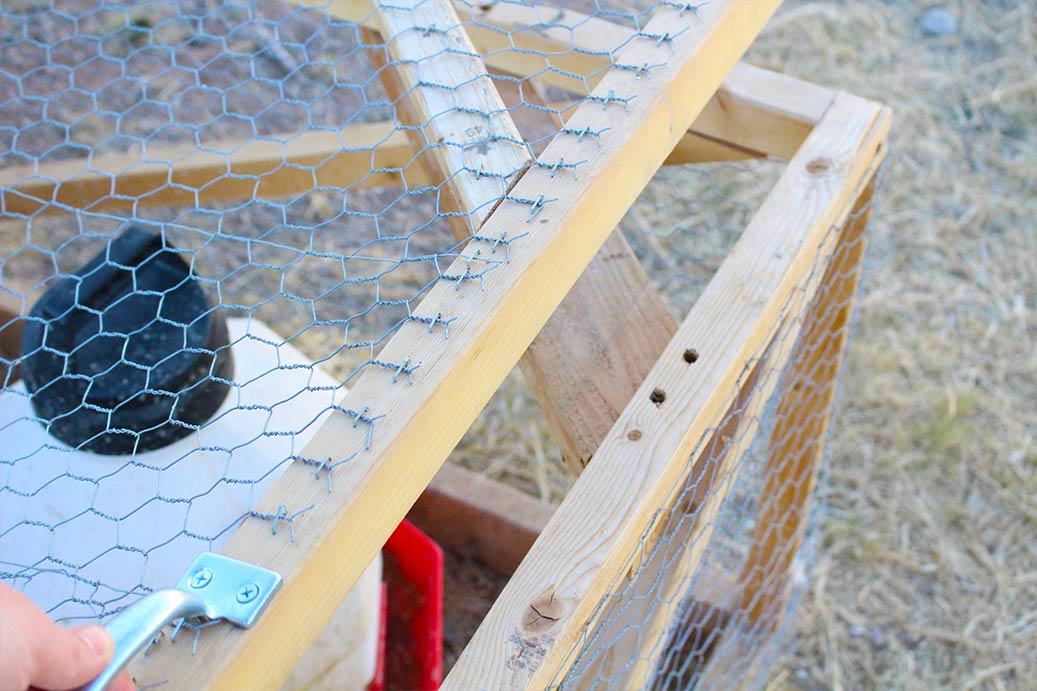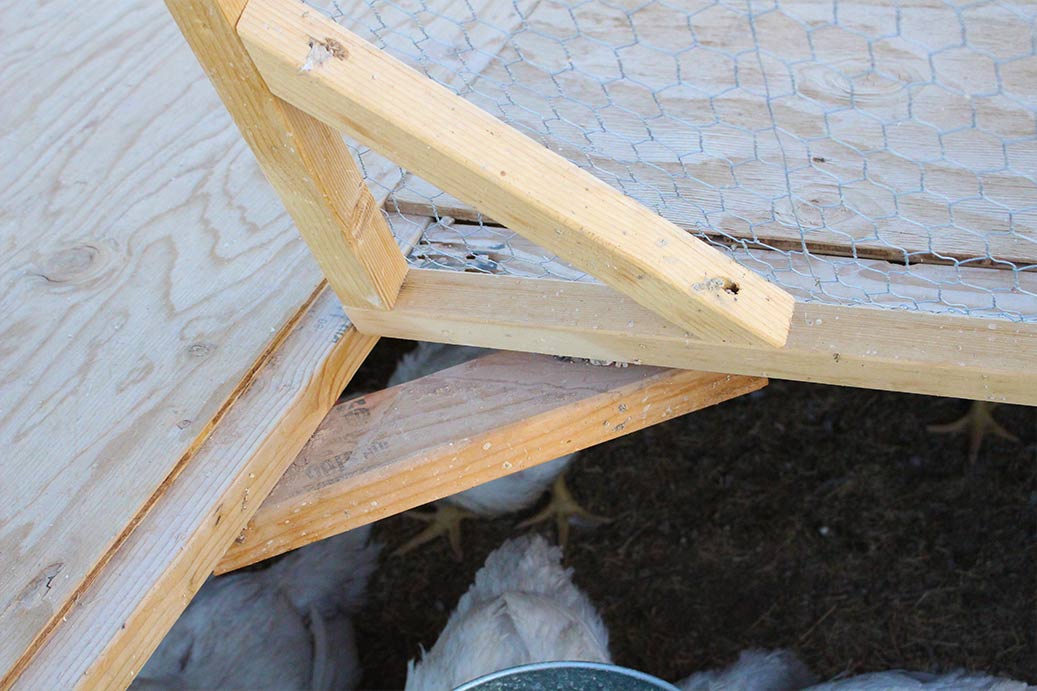 Above 3 pictures: a 2x4 is screwed on an angle so that the door/lid has a resting place when it's closed. (In all four corners.)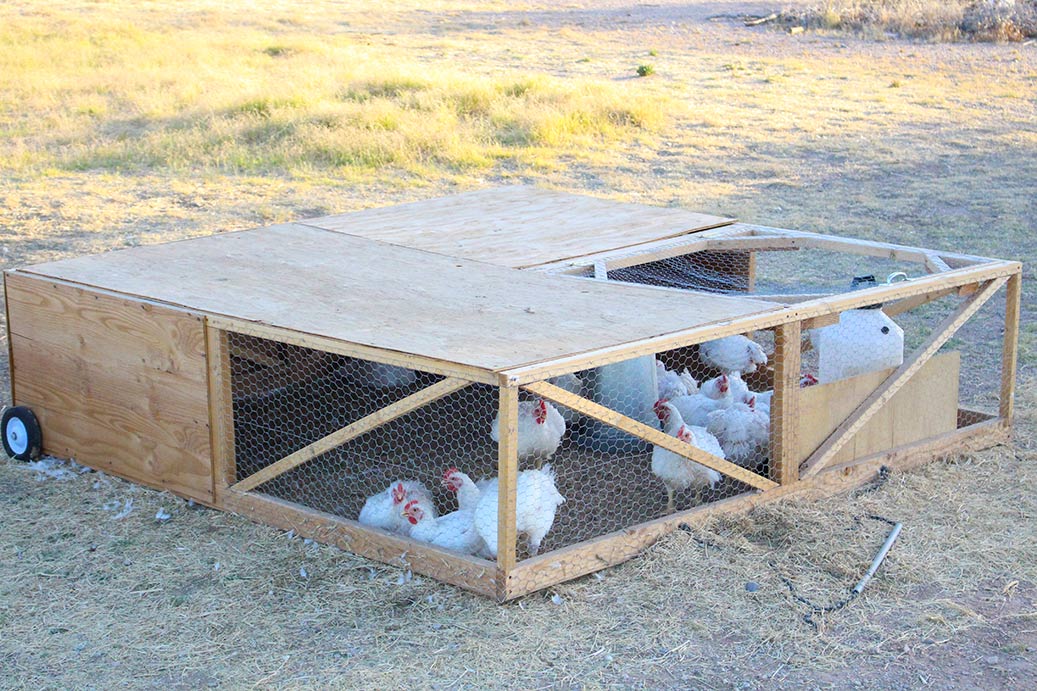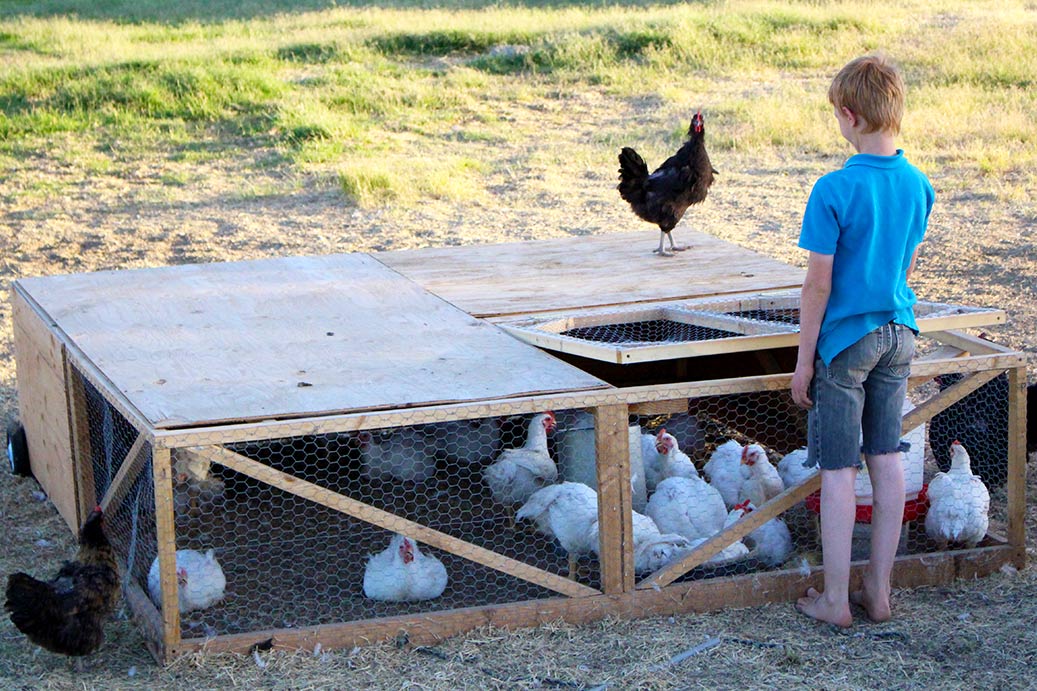 Above: this tractor is easy to open from the top. 
Above: the door can be opened and rest on the plywood roof while you tend to chores inside (providing your chickens don't fly out! :-) ).
Hope all the pictures were helpful! Now one last thing. Here's a video just to give you even more angles on our chicken tractor. 
Chicken Tractor Video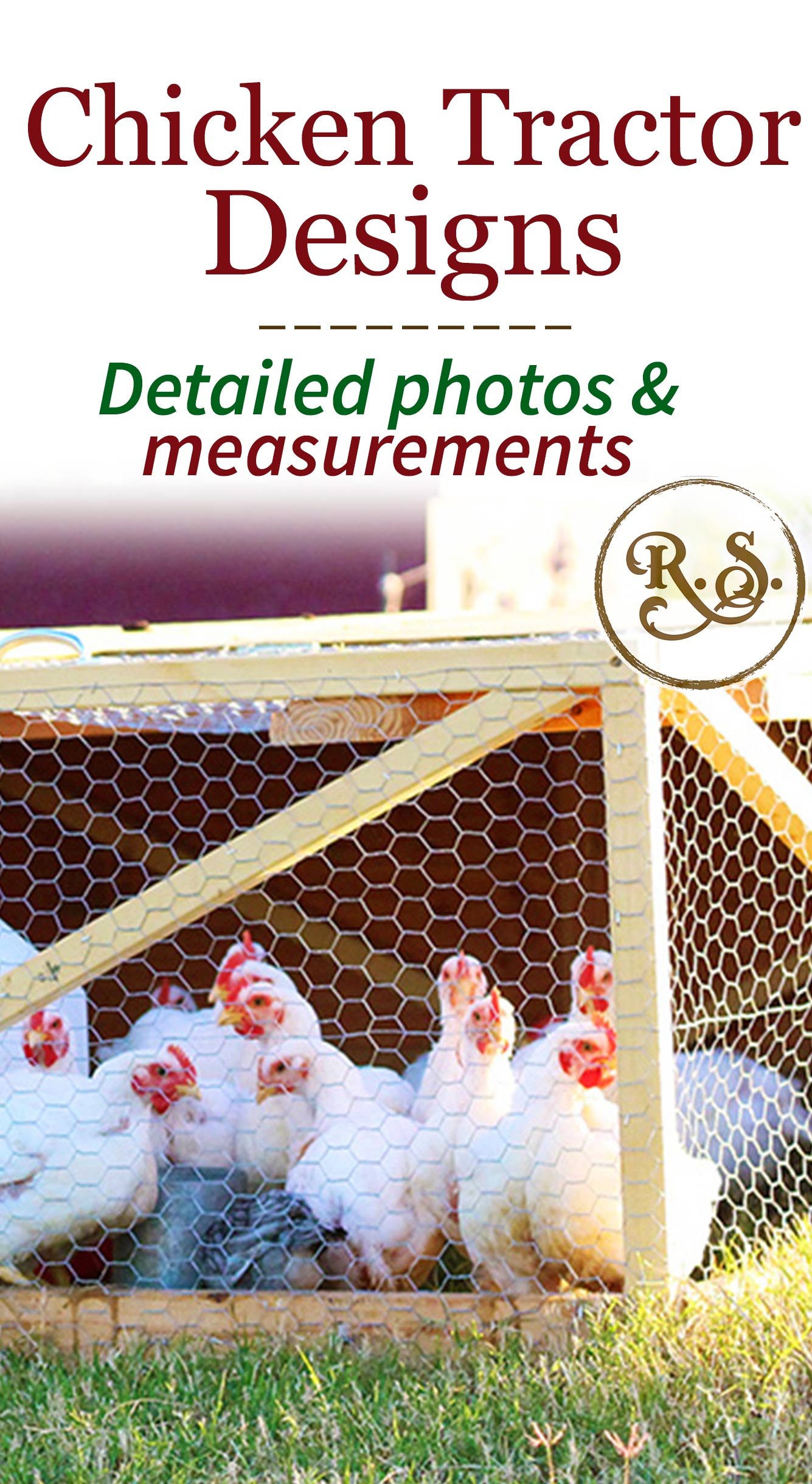 Learn about the 12 best meat chicken breeds here.
Have fun with your chicken tractor designs! :-)