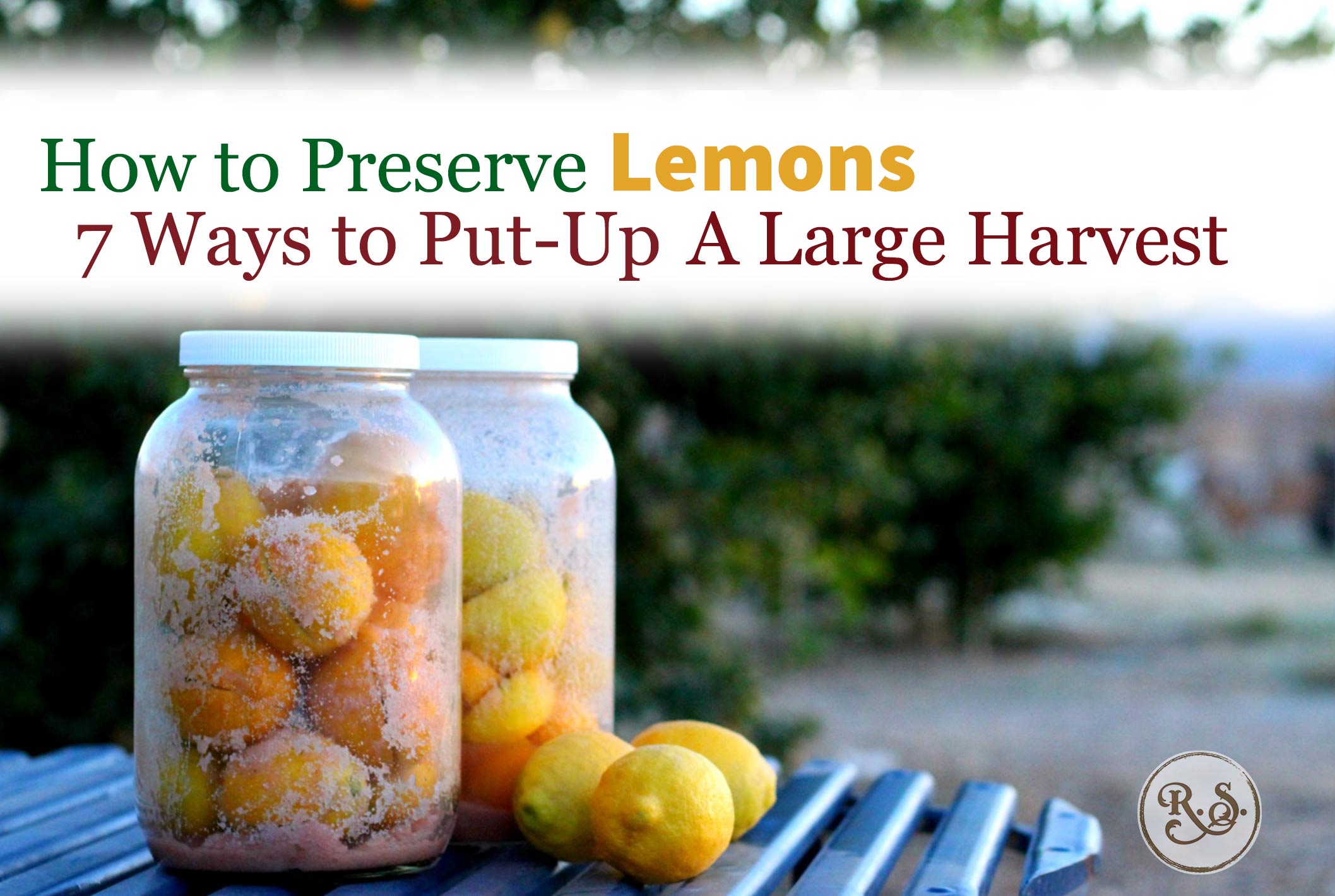 Learn how to preserve a large lemon harvest. Here you'll find recipes to ferment dehydrate, pack in salt, freeze, and more!

We have an abundant amount of lemons ripe, still hanging on our trees waiting for us to pick and preserve them. I went online and spent some time searching for the best recipes I could find. I wanted to find recipes that require the least amount of work and the most versatile ways of using after preservation. Here are the 7 best ways I found for putting up lemons for great uses later. 
Disclosure: Some of the links on this page may be affiliate links, meaning I may get a small commission if you make a purchase. Read the full disclosure here.
7 Recipes & Ways to Put up a Large Harvest
1. Frozen Lemon Juice (In ice cube trays)
Here's a common method of storage. 
2.  DIY Vitamin C Powder
Here I show you how to make Vitamin C powder out of lemon or other citrus rinds. 
3.  Fermented Lemons
Believe it or not, people online say these taste good. Not to mention the probiotics.
4.  Fast "Fermented" Lemon Peels
This recipe is for those who want the fermented flavor fast, and want to store them in the fridge. I don't recommend this if you are trying to put up lots of lemons as you don't need them right away and they won't have all of the wonderful probiotics of the fermented lemons, above. Also, this recipe calls for the peels only.
5.  The Easy Way to Preserve Lemon Peel or Zest
This is simpler than zesting and freezing. You use a vegetable peeler and then grind it in the food processor after it's dried. 
6. Old-Fashioned Lemon Preservation Technique
In this recipe (you have to scroll down the page until you get to method #4) the basic idea is to ferment lemon juice with cream of tartr and then have a layer of olive oil over it to preserve it. When you want to use you pour off the oil and use the lemon juice below.
7. Dehydrated Lemon Slices
Simple and you can use in water for like lemon aid! Just infuse the lemon slice in water to draw out the lemony flavor.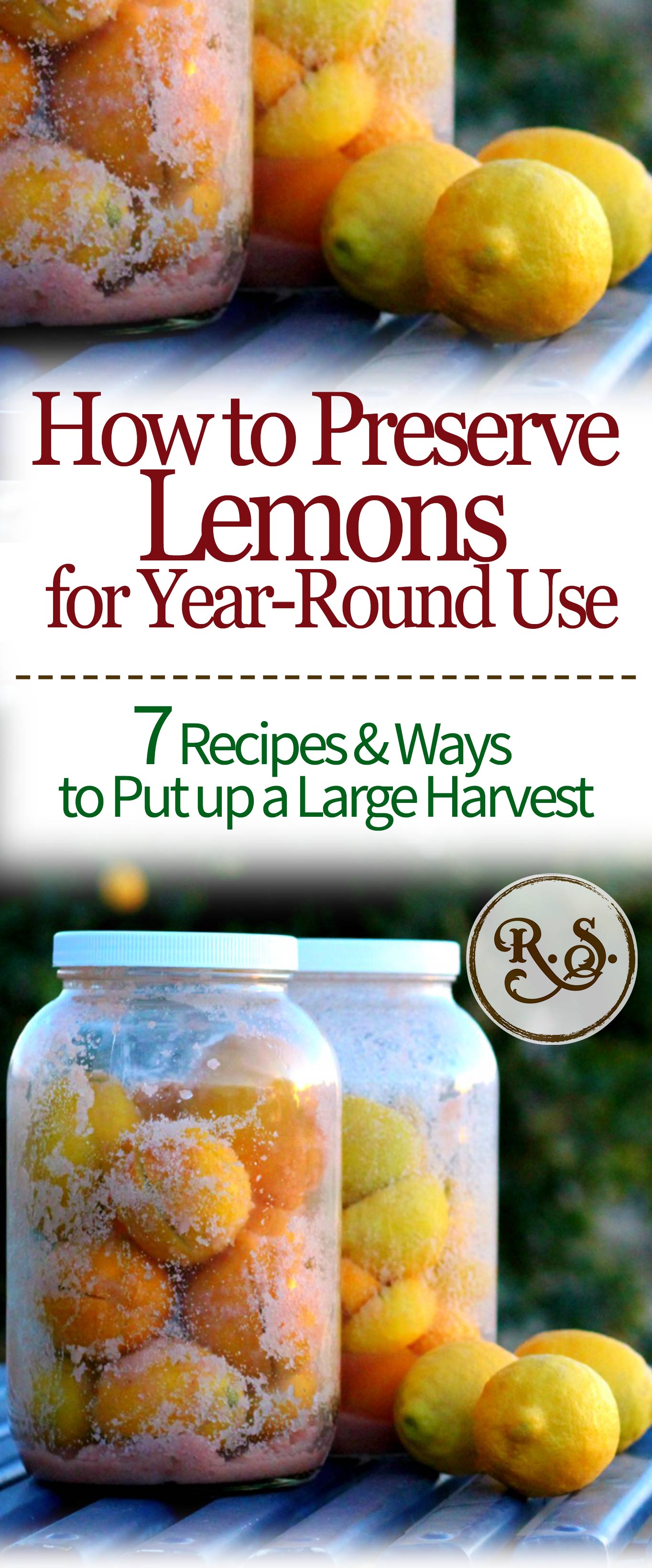 Enjoy your lemon harvest!! : )