---
---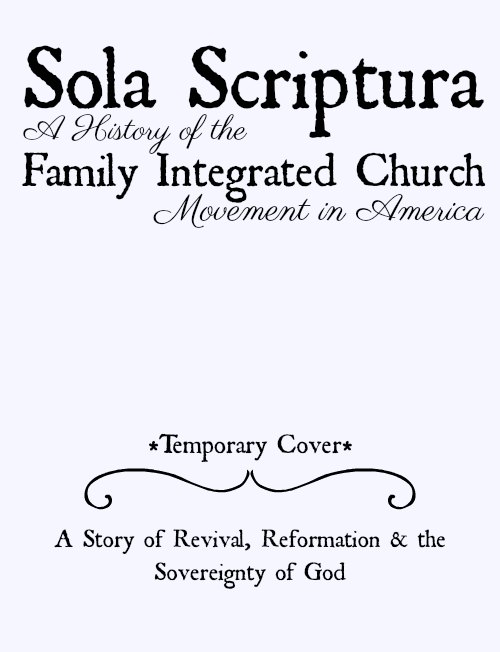 Sola Scriptura: A History of the Family Integrated Church Movement in America
A Story of Revival, Reformation & the Sovereignty of God

In the year 2000 and a little earlier, many people across the nation were starting to see the devastating results of age segregation and youth ministry. These programs were having disastrous results on families. Kids were leaving the faith after attending church as a child. Many parents then tried to bring their kids in the service with them, and many of them (although not all) received a sort of "light persecution" in the way of dirty looks, harsh words, and sometimes more.
It was then that God started to awaken pockets of families all over America. The startling results of kids leaving the faith combined with not being able to keep their kids in the service drove men, fathers and pastors back to the Bible. This return to Sola Scriptura (Only Scripture) caused them to see family integration as God's way of discipleship and church life. 
---
This book is going to be a history of that journey. A story of revival, reformation and the Sovereignty of God.